Interim Superintendent Lance Heard welcoming our new teachers!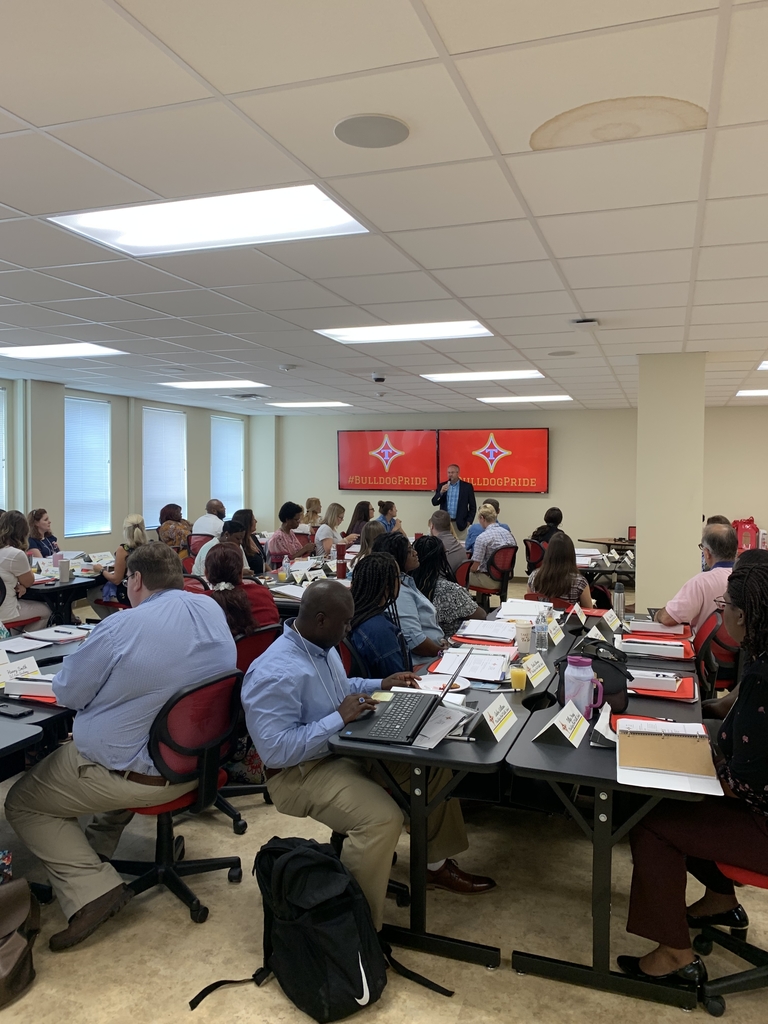 Join us Saturday, August 3 from 9-11AM at TCCHS for the Back to School Blitz!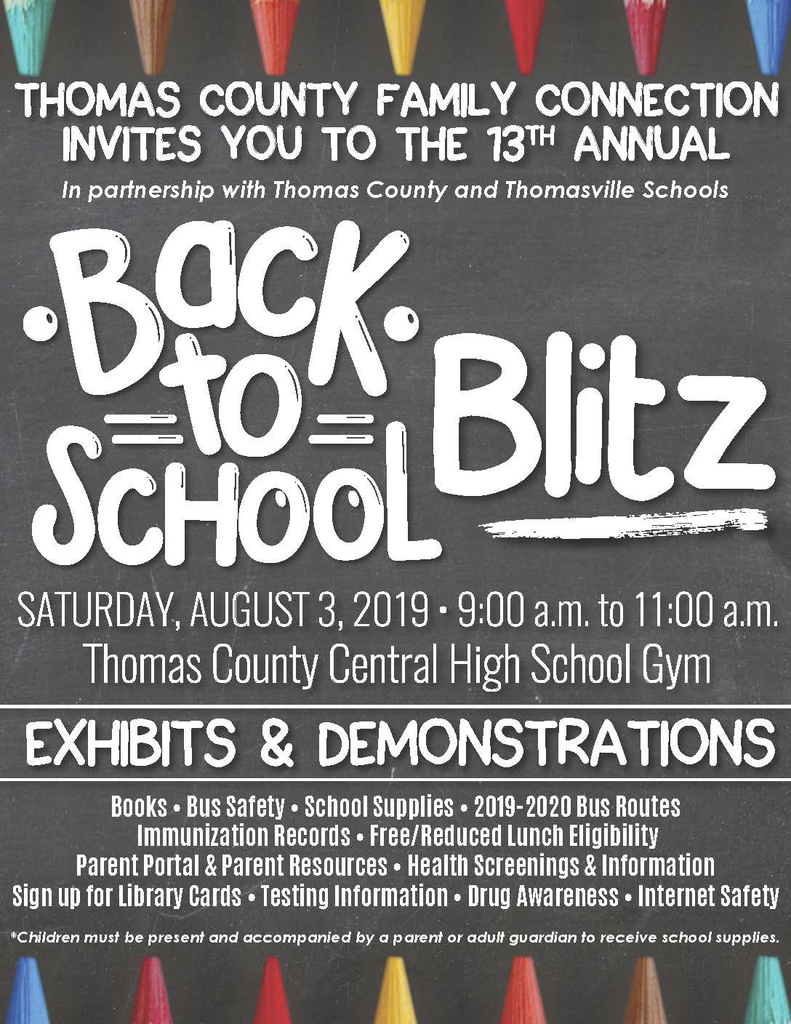 The Thomasville City Schools Board of Education will meet for a Called BOE Work Session on Tuesday, July 23 at 4PM. This will be followed, at 5PM, by the regularly scheduled July Board Meeting.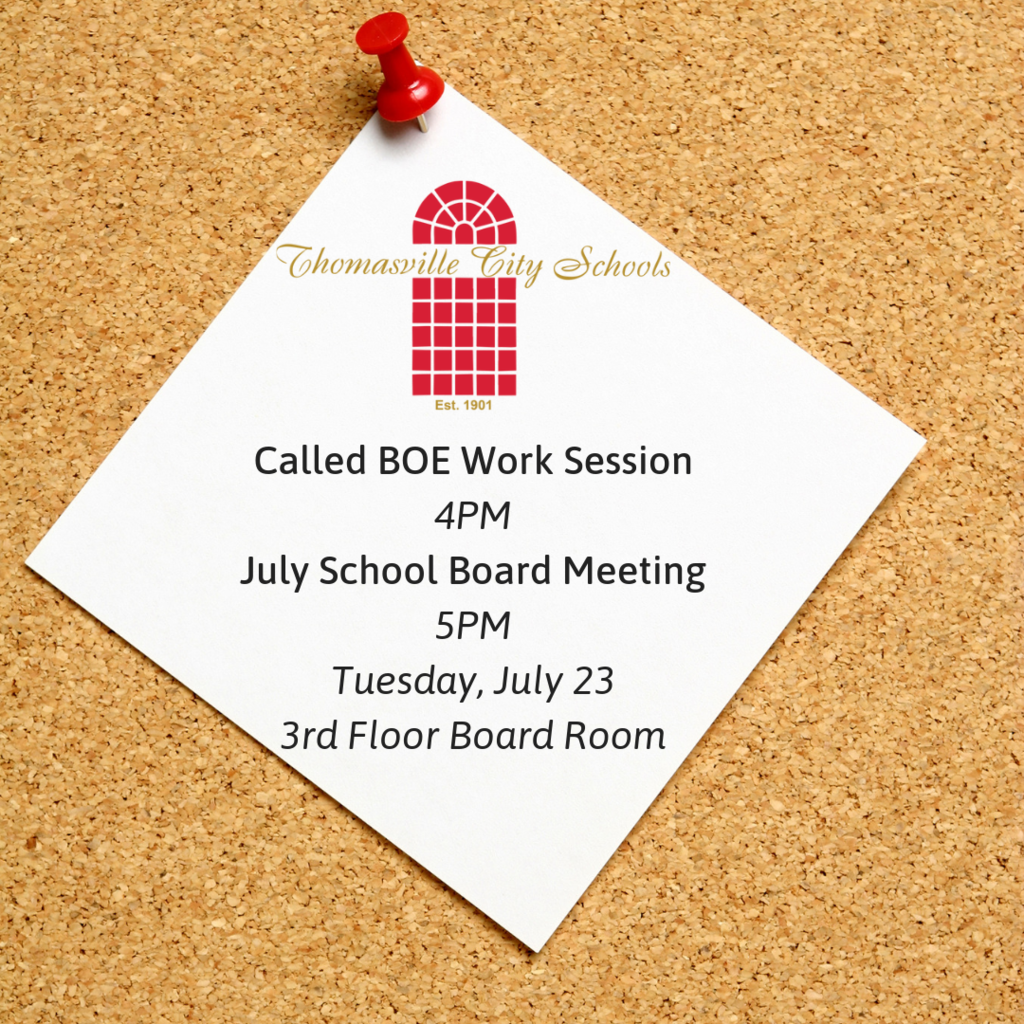 The Thomasville City Schools Board of Education will meet in called session on Thursday, July 11, 2019 at 8:15 AM, Thomasville City Schools Board Office, 404 N. Broad Street, Floor 3, Board Meeting Room. This meeting is open to the public.

The Thomasville City Schools Board of Education will meet Tuesday, July 9, 2019, 8:15 AM at Thomasville City Schools Board Office, 404 N. Broad Street, Floor 3, Board Meeting Room. The Finance/School Improvement Committee Meeting is open to the public.

Thomasville City Schools BARK Summer reading program for 1st-5th grade students, June 3-27th. Applications are available at your school's front desk or you can complete the application online through found on the school system website.
www.tcitys.org

Due to the anticipated severe weather, classes for the Thomasville City Schools are cancelled for tomorrow, Friday April 19. Bulldog Nation, please stay safe. Thank you.

Message from the Thomasville City Schools: Tomorrow, all 6th-12th graders will be taking the School Wellness Assessment. The online screening is a proactive response to the increasing violence being seen on school campuses across the US. Everyone will be given time to type in any additional information they are aware of which may present a safety risk to the school, another student or themselves. Results will be confidential and accessed only by the school counselor and administration. Parents or Guardians will be notified if a student scores high-risk within one or more of the specified categories and a listing of online resources and local resources will be provided to you. If you have not received the consent form, please check the school website and complete the form and send back with your student. We appreciate your support in this as the Thomasville City Schools becomes a leader against school violence.

This is just a reminder that Thomasville City Schools is hosting a Community Engagement Session tonight at Thomasville High School beginning at 6 PM. We want to hear from our stakeholders on the future of the school district before the plan is developed.

The Thomasville City Schools wants to remind you that tomorrow, Friday, Feb 15 is a normal school day. And Monday, Feb 18th is Presidents Day Holiday. All schools will be closed.

Monthly Board Meeting tonight at 5pm.

Monday, November 12 is a Student Holiday for Thomasville City Schools students.

Thomasville Utilities has informed us that the routes to school will be cleared by Monday. We look forward to seeing each of our students on Monday.

Thomasville City Schools makes student safety our priority. We realize that school being out has been an inconvenience to families and apologize. The routes to school cannot yet be declared as safe due to the focus on restoring power. For this reason, schools will remain closed for students through Thursday. A decision about school on Friday will be made as soon as possible. Report Cards will also be pushed back until Friday, October 26. Thank you

Due to safety concerns with routes to school, the Thomasville City Schools will be closed for students until further notice. Please watch for announcements and alerts from the district concerning when schools will be open.

We are hopeful that the entire TCS family is safe. As of this morning, there were still schools without power. Thomasville Utilities are working hard to restore power and should have power to all schools by the end of the weekend. We will make a decision about Monday, teacher workday/student holiday, and Tuesday as soon as possible and communicate the decision.

Test 1

Check out the new website and app!