Upcoming BOE Meeting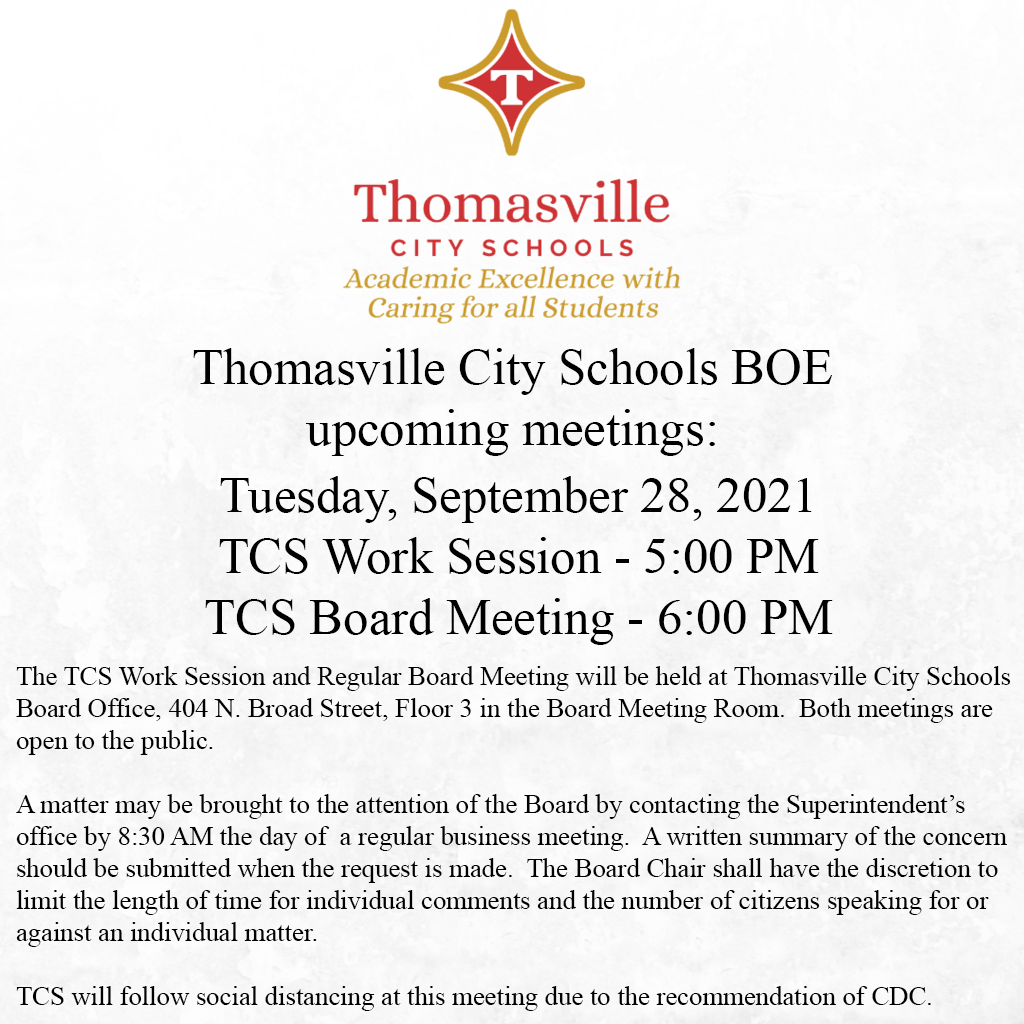 💉Kick-Off Vaccine Clinic 💉- Join Archbold at the Thomasville City High School home football game this Friday and get vaccinated! No appointment required!
https://5il.co/ymnz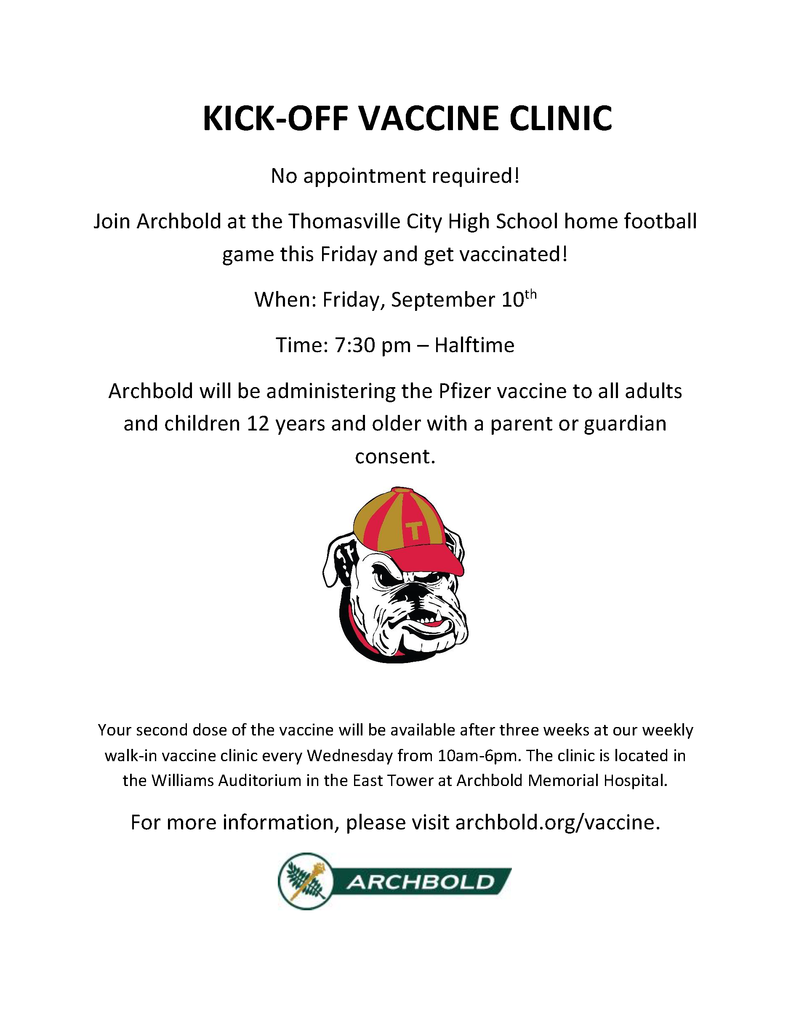 Upcoming BOE Meeting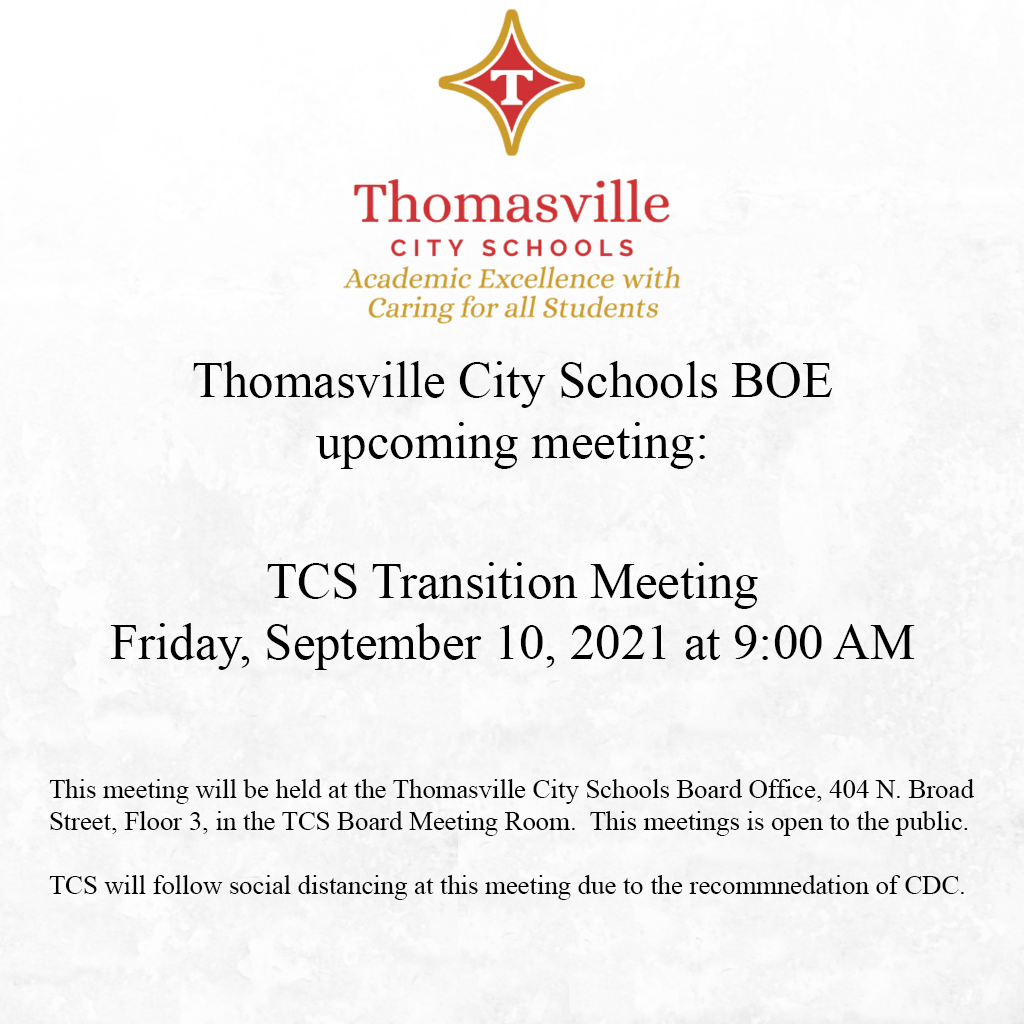 Tickets for the September 10th football game against Bainbridge will go on sale through Ticket Spicket today. Tickets will be sold at THS on Thursday and Friday from 10 AM - 2 PM in the Dog Pen. Presale tickets are $8, at the gate $10!
https://spicket.events/thomasville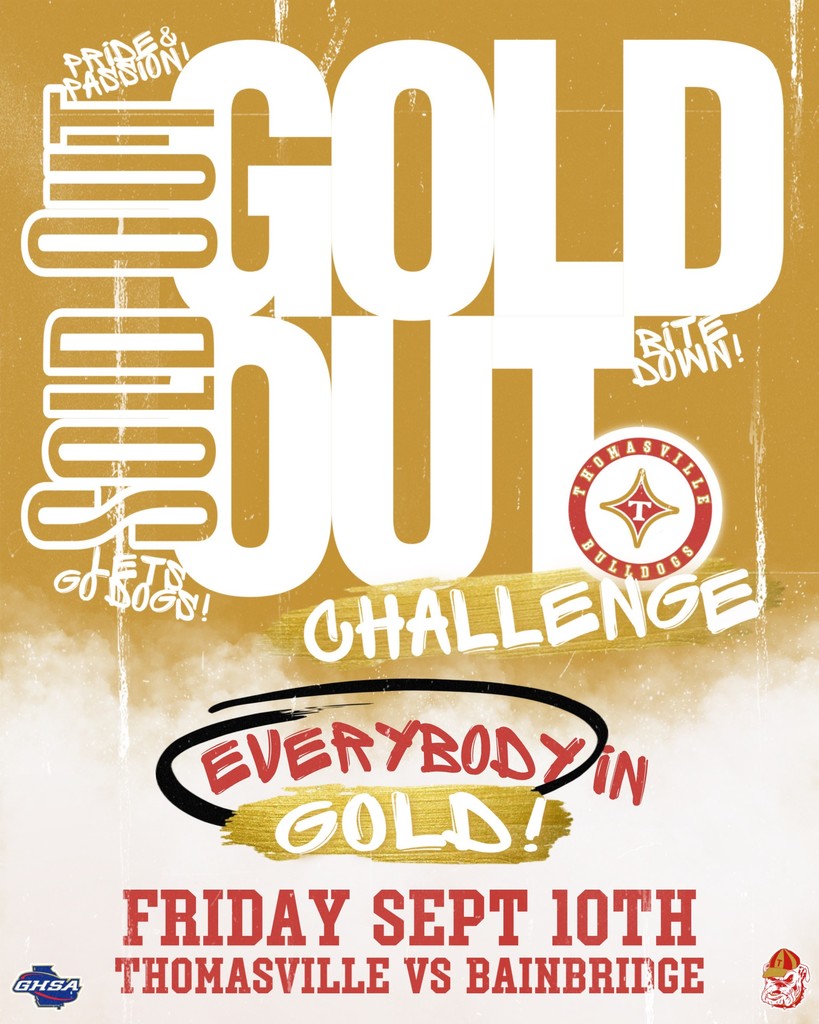 Tickets for the THS vs Cairo football game are currently available online through Ticket Spicket (
https://spicket.events/thomasville
). Tickets will be sold at THS in the Dog Pen Thursday and Friday from 10 AM - 2 PM. All pre-sale tickets are $8, while tickets at the gate will be $10.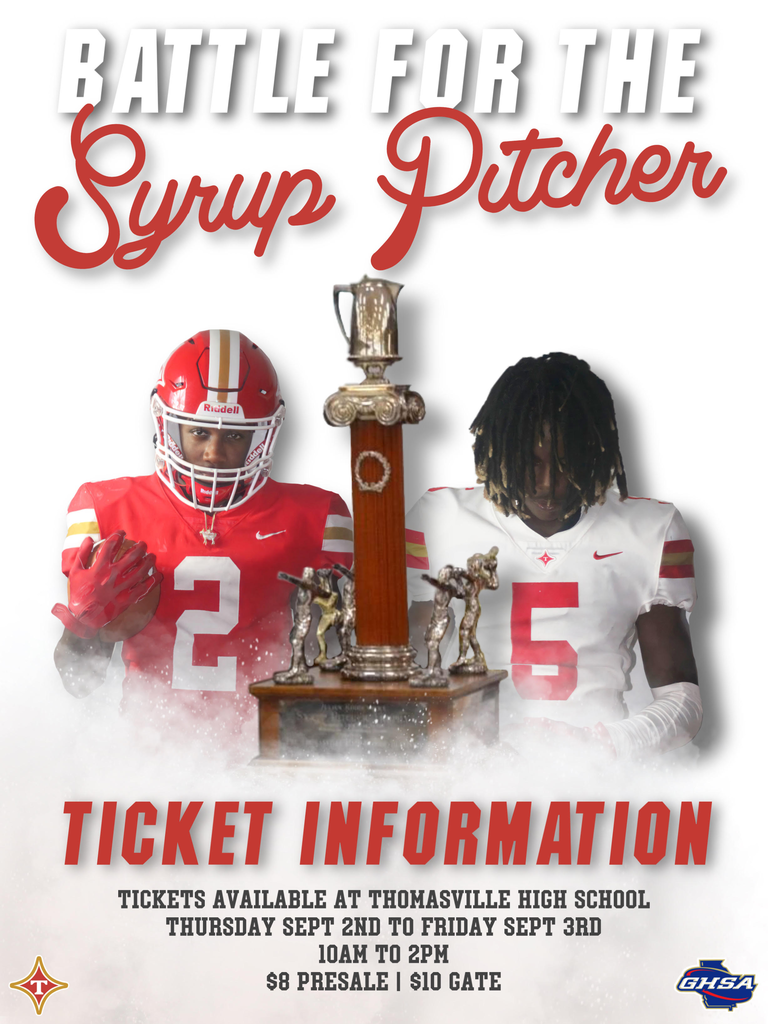 𝐀𝐍𝐍𝐎𝐔𝐍𝐂𝐄𝐌𝐄𝐍𝐓 📣 Thomas County Community Assessment Survey - Thomas County Family Connection is one of the 159 counties that make up Georgia Family Connection. Georgia Family Connection is the only statewide network of its kind in the nation. Local organizations join forces together in a collaborative manner to achieve better outcomes for children and families. The community survey results will help determine how to best meet the needs of local citizens. A report from the community assessment will be made available to the community later this year. Please go to
https://bit.ly/ThomasCountySurvey
to complete the survey.


Upcoming BOE Meetings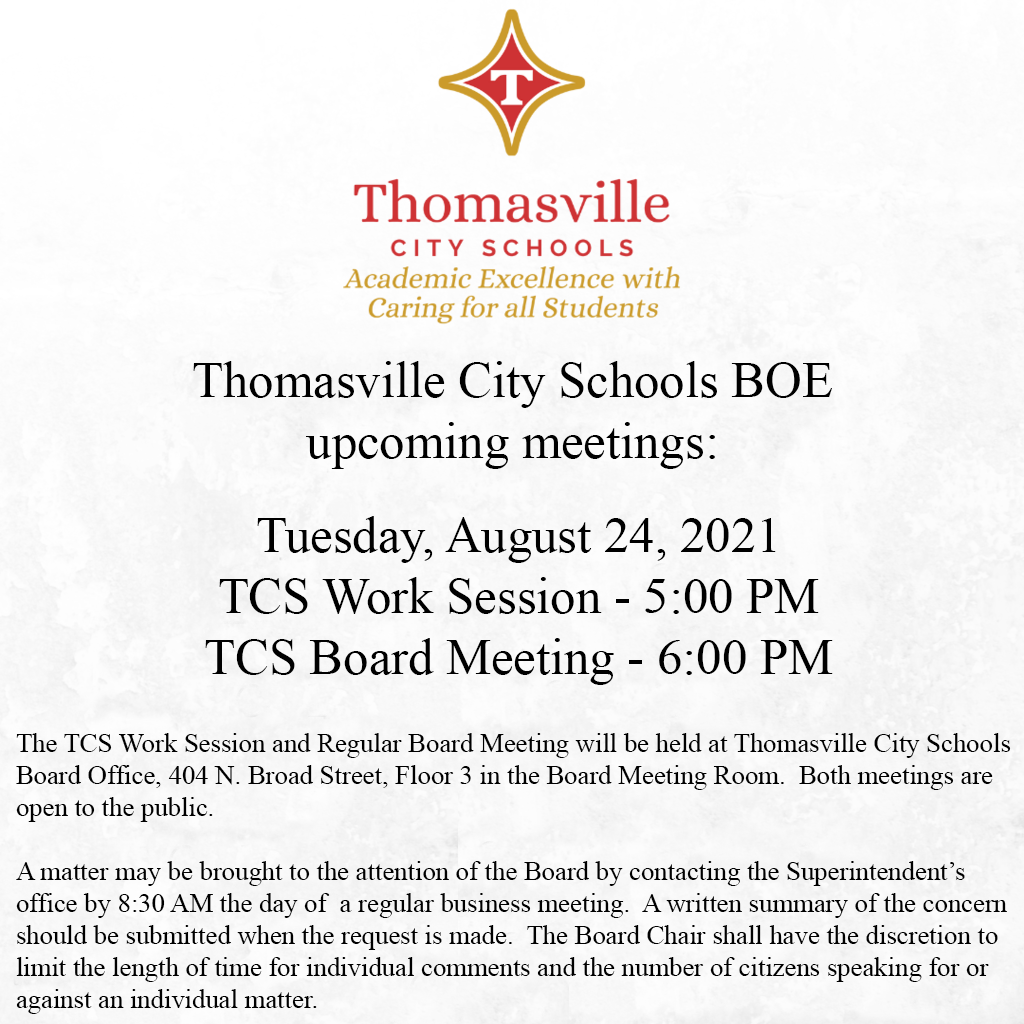 This Thursday is MEET THE DOGS night!!❤️💛 Doors open at 6:00 PM at the THS cafeteria. Meals will be $10/person…OR if you are a Gold Club member or higher, dinner is included! Come out and meet our 2021 Thomasville Football Team and Cheerleaders! #BulldogPride #fortheT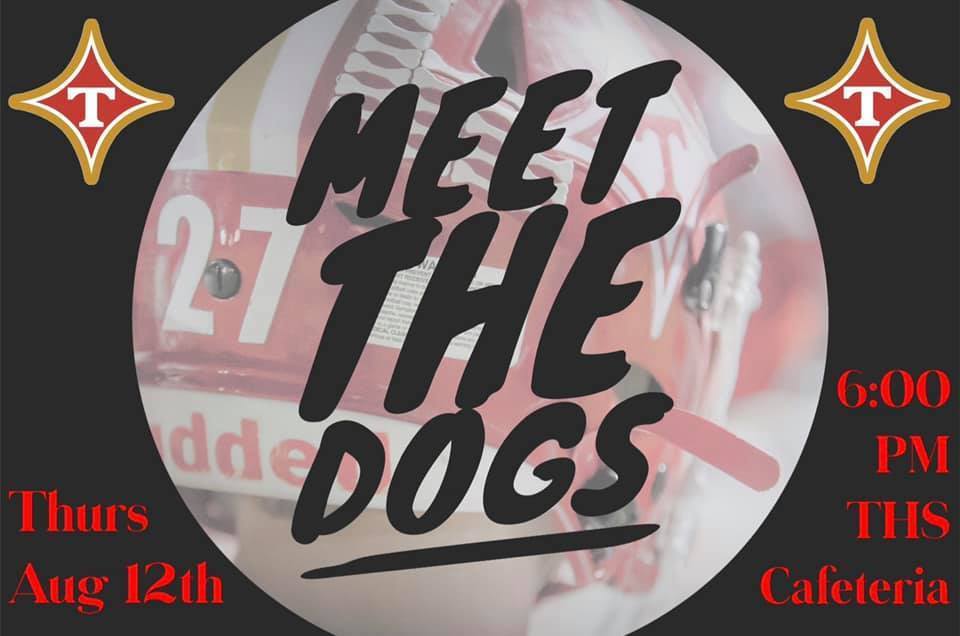 📣TCS Called Board Meeting tomorrow, Wednesday, August 4, 2021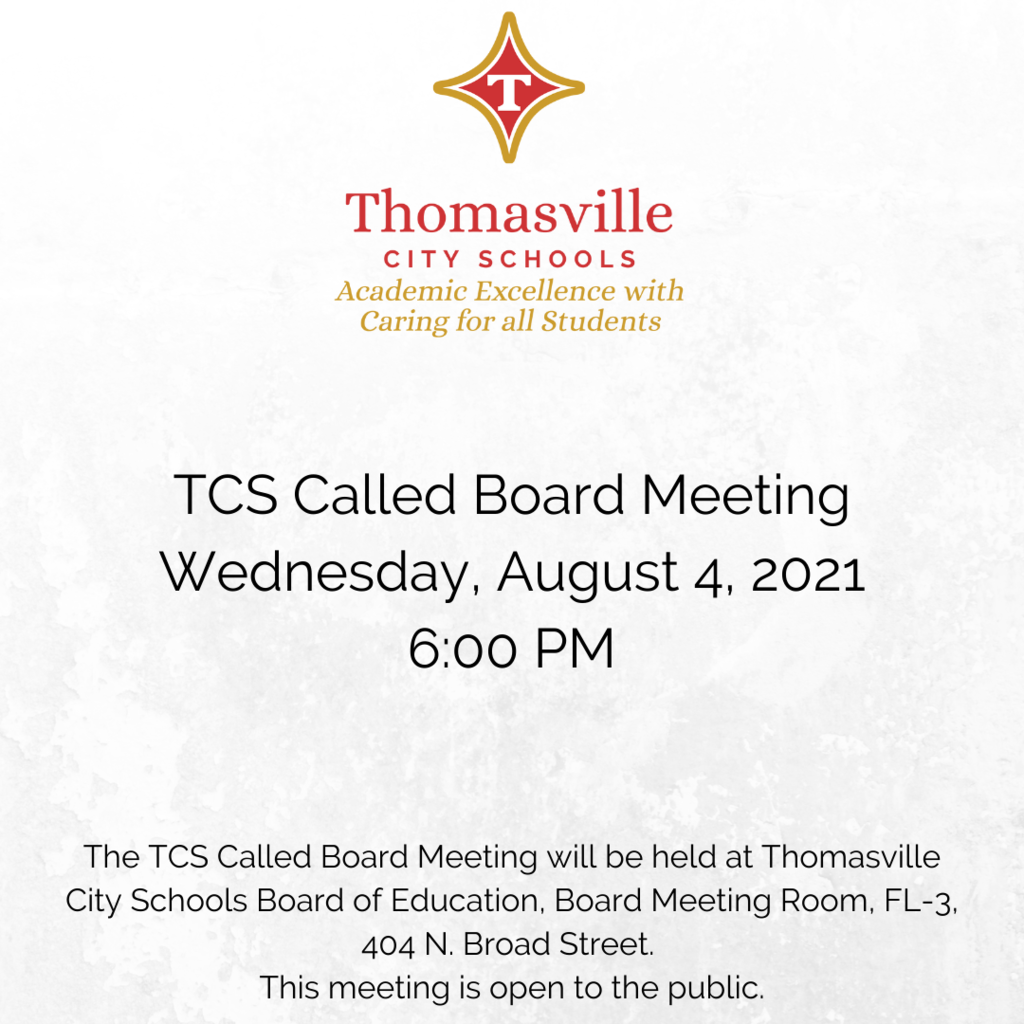 💉Archbold is offering a walk-in vaccine clinic on Wednesday, August 4.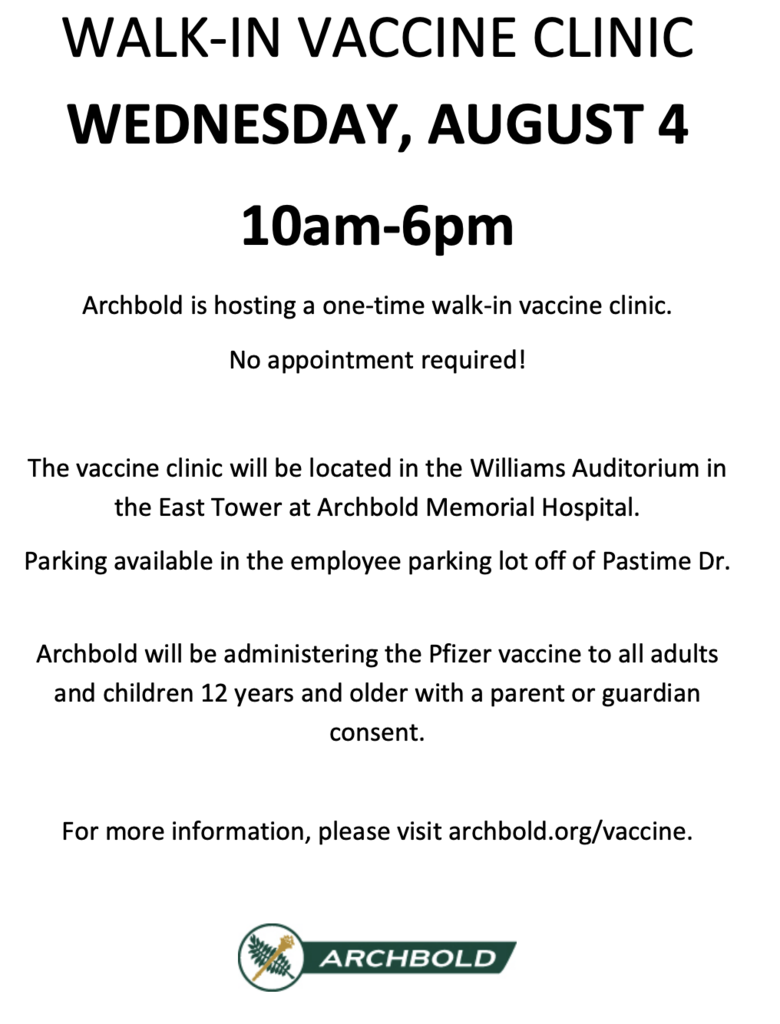 📣Please take a look at the Updated Return to School Letter and Plan from Superintendent Dr. Raymond L. Bryant, Jr :
https://5il.co/vkbr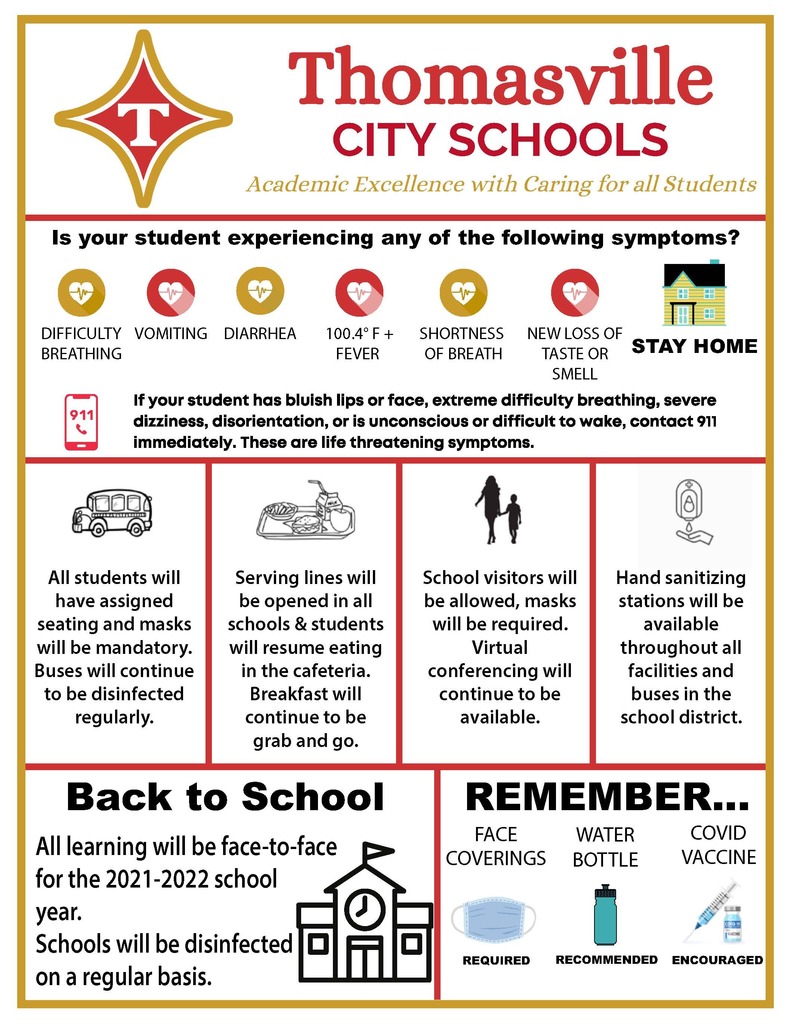 ✨We are looking forward to seeing you Thursday and Friday at Our Open Houses! And we are really looking forward to seeing EVERYONE Face-to-Face on Monday, August 2nd! Let's make this School Year THE BEST EVER🐾 #BulldogPride #ThomasvilleCitySchools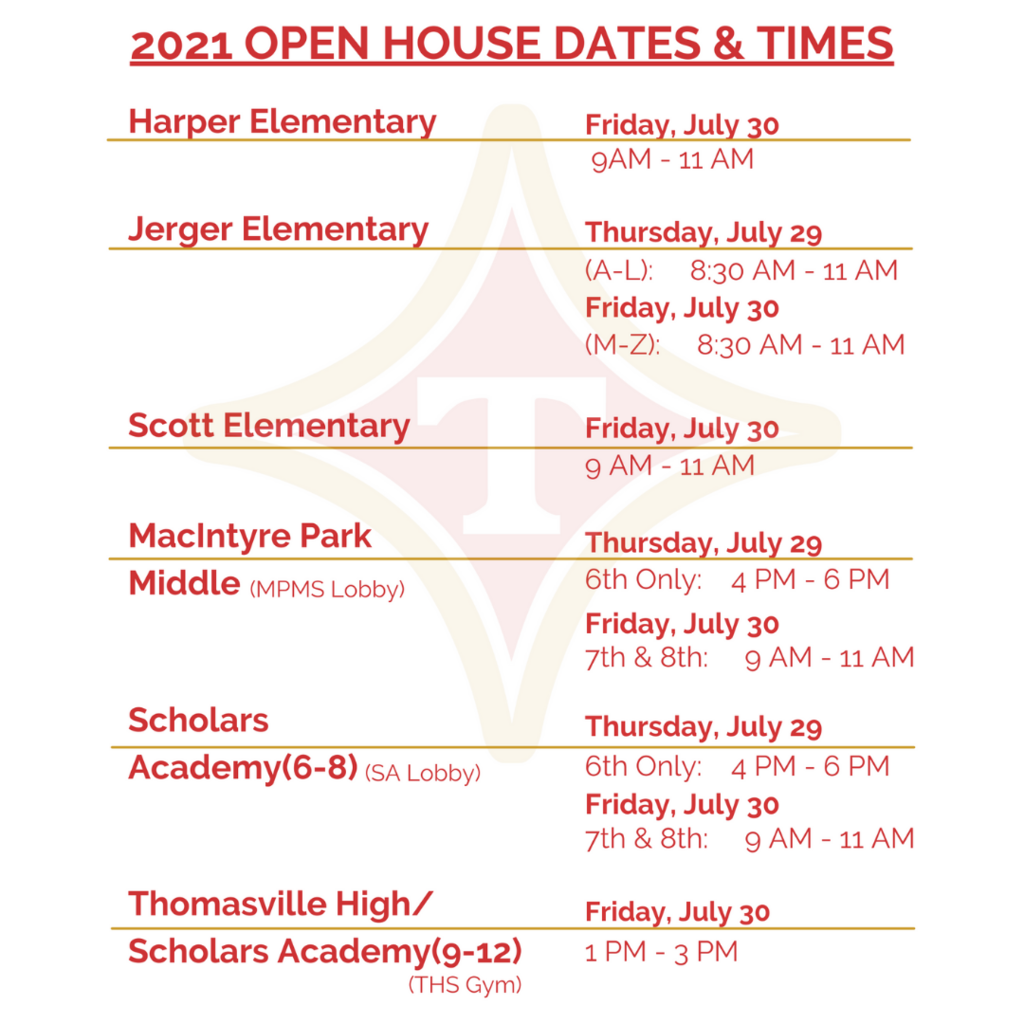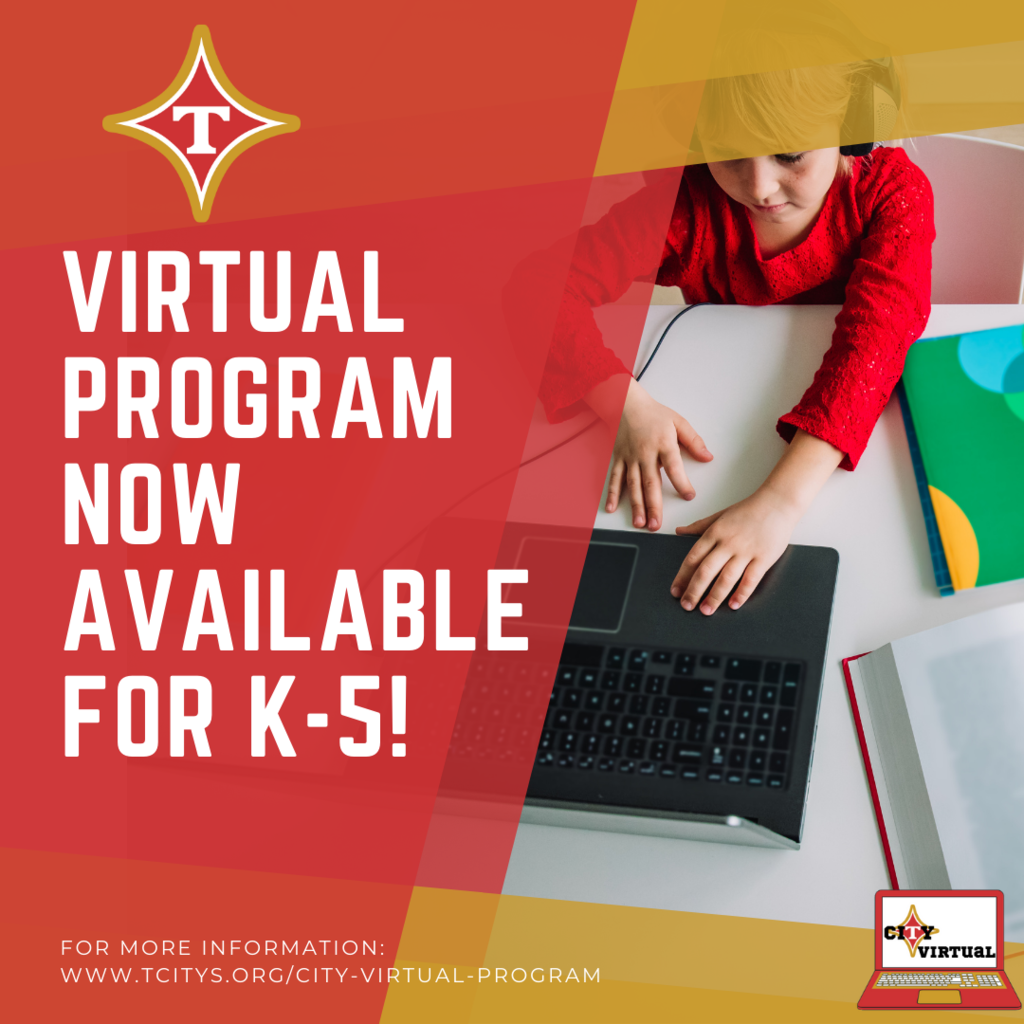 📣Upcoming BOE Meetings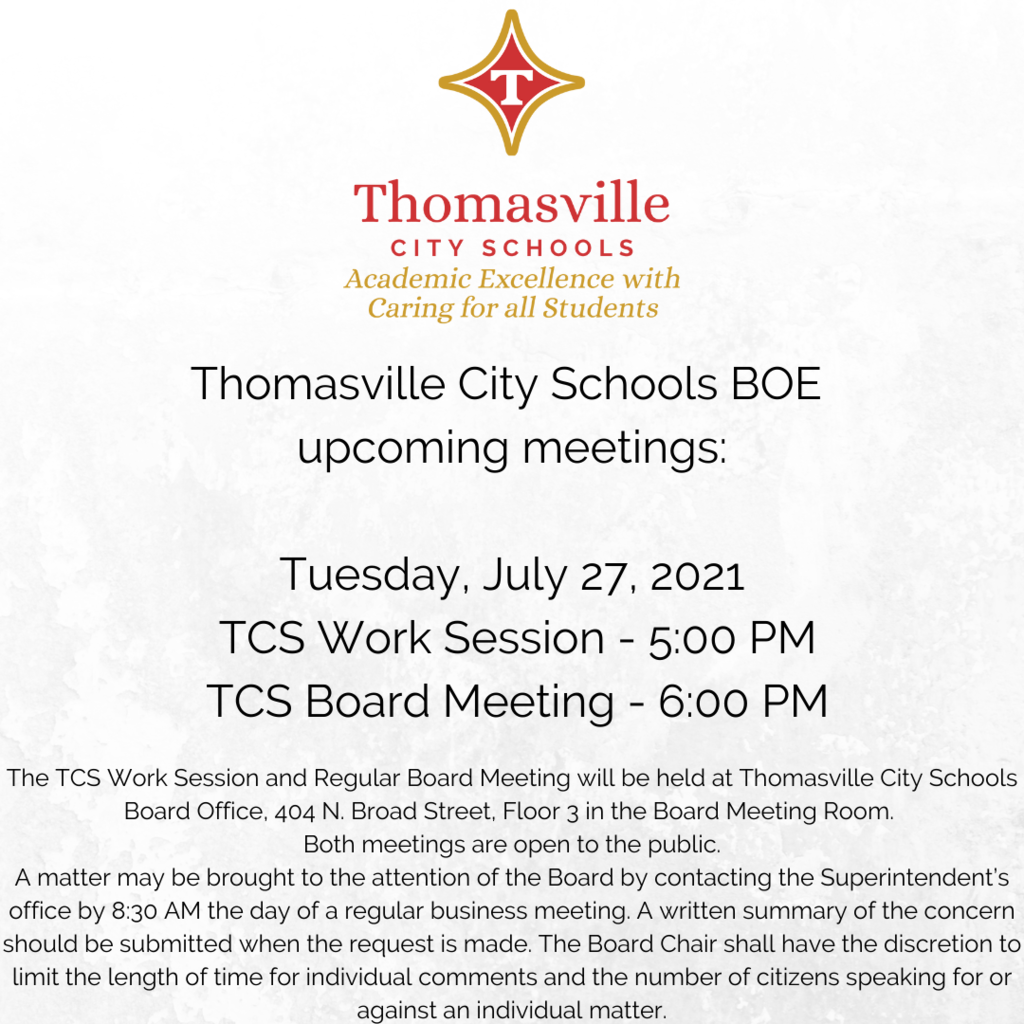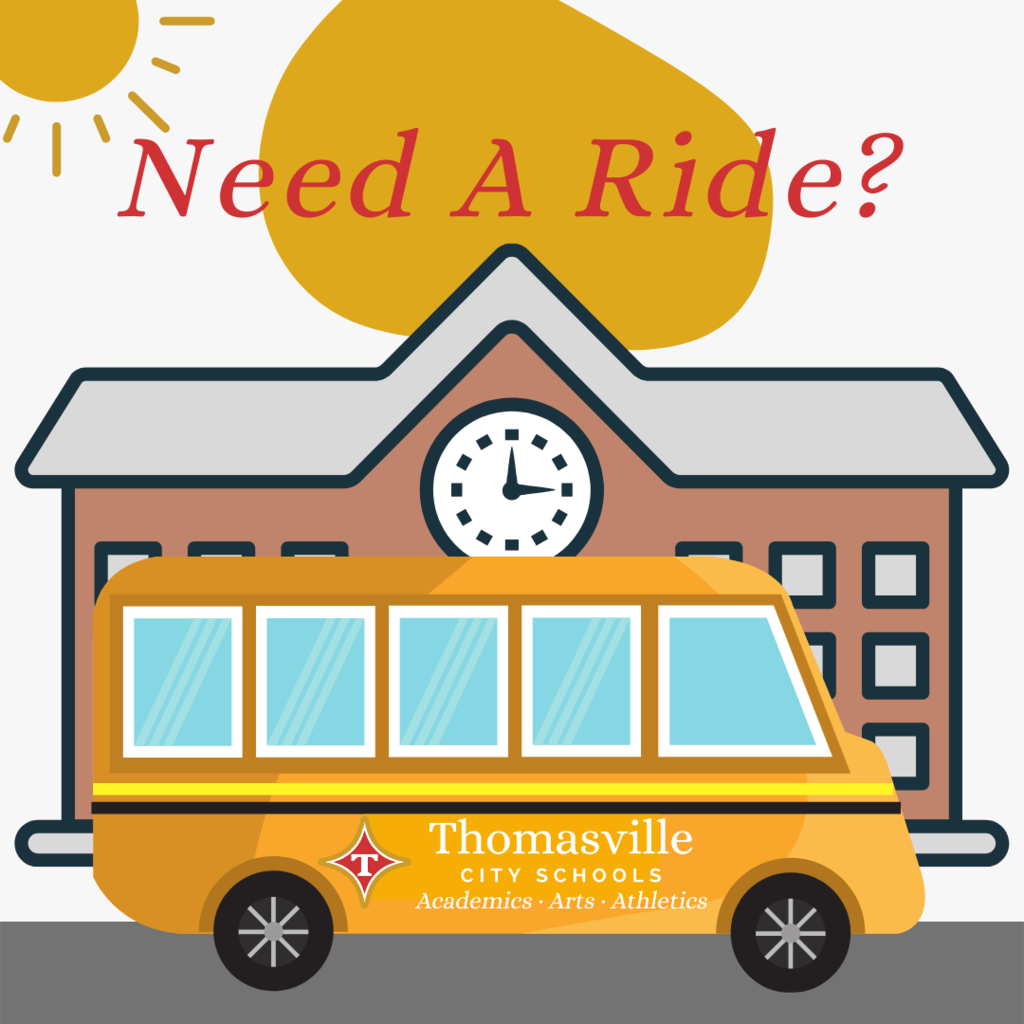 📝Thomasville City Schools is proud to announce that we will be providing ALL TCS students with the basic school supplies for this school year! Please contact your child's school for more information. #BulldogPride #AcademicsArtsAthletics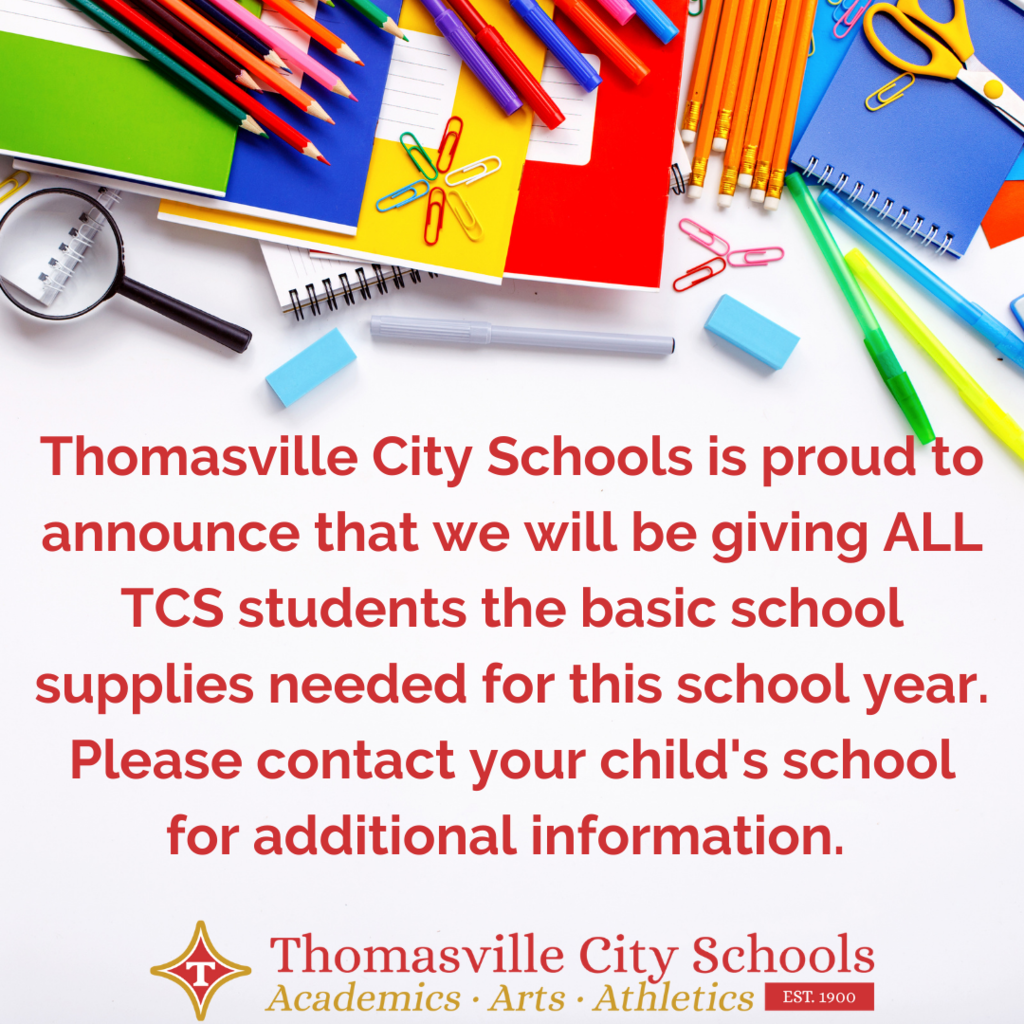 Are you ready for the 2021-2022 School Year? Take a look at Our Return to School Plan for information regarding the new school year! The Plan can be viewed at
www.tcitys.org/return-to-school

REVISED: 🏫2021 Open House Dates & Times #ThomasvilleCitySchools #BulldogPride #AcademicsArtsAthletics

𝐀𝐍𝐍𝐎𝐔𝐍𝐂𝐄𝐌𝐄𝐍𝐓 📣 Join us Wednesday, July 21st for a Welcome Reception and Swearing-in Ceremony for Dr. Bryant. The event will be held at the Thomasville High School Cafeteria from 6-8pm. #ThomasvilleCitySchools #BulldogPride #AcademicsArtsAthletics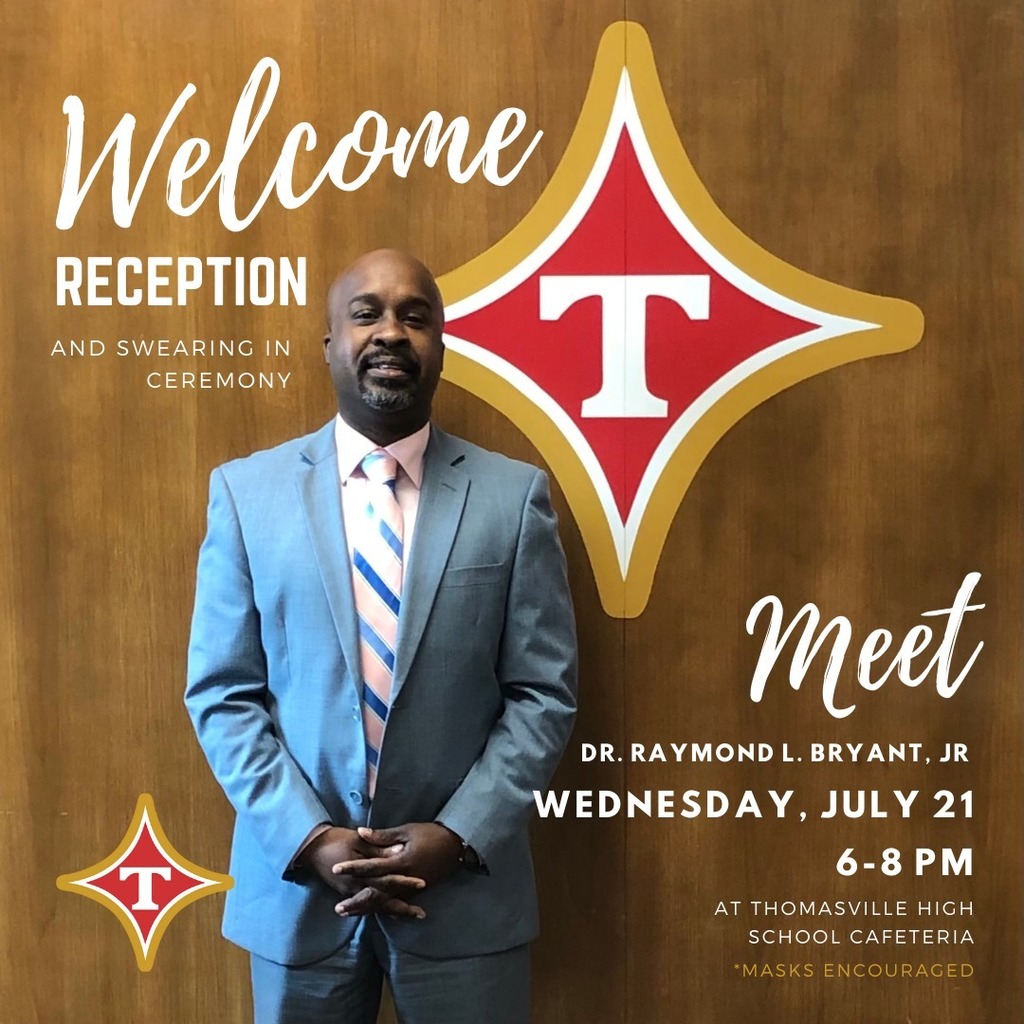 The Thomasville City School System and the Board of Education would like to ✨WELCOME✨ Dr. Raymond L. Bryant, Jr. on his first day as Superintendent of Thomasville City Schools. #thomasvillega #thomasvillecityschools #BulldogPride #AcademicsArtsAthletics