Youth & Young Adults Onine Focus Group - WE ARE LOOKING FOR YOUTH AND YOUNG ADULTS TO TELL US ABOUT YOUR HEALTH CARE EXPERIENCE! Join other youth like yourself as we gather what matters to you most when it comes to health. Bring an open mind, honest feedback and creative ideas to help us create the best messaging and materials for your health. Don't be left out of the conversation! Please click the link for more information.
https://5il.co/12hpi


The REACH (Realizing Educational Achievement Can Happen) Scholarship Program was held this morning at MPMS. The 4 academic scholars will work to successfully complete their requirements through high school including maintaining high academic achievement, good attendance, and behavior. In addition, they will participate in the REACH events, meetings, and programs. Upon completion of high school and meeting the requirements of the REACH program they will be awarded a $10,000 scholarship that can be used at a Georgia HOPE 2 or 4 year college or university! A special thanks goes out to all of our contributors, sponsors, parents, teachers, and administrators for all of your support to bring this opportunity to fruition.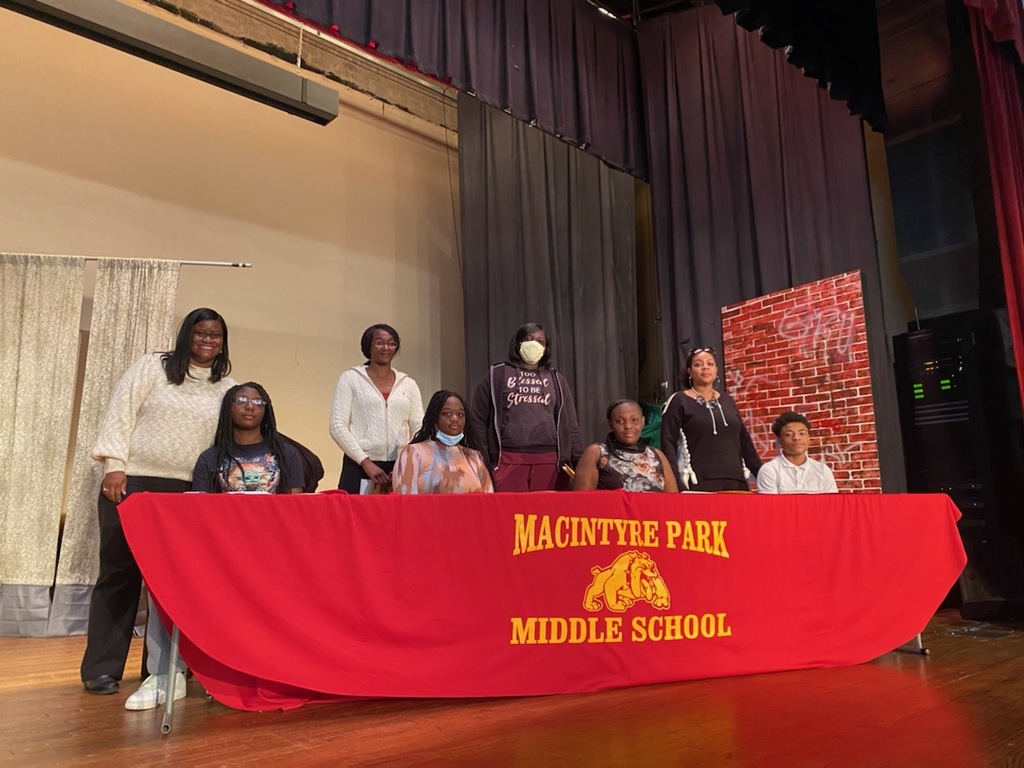 ATTN: Families of Special Needs Students

Upcoming BOE Meetings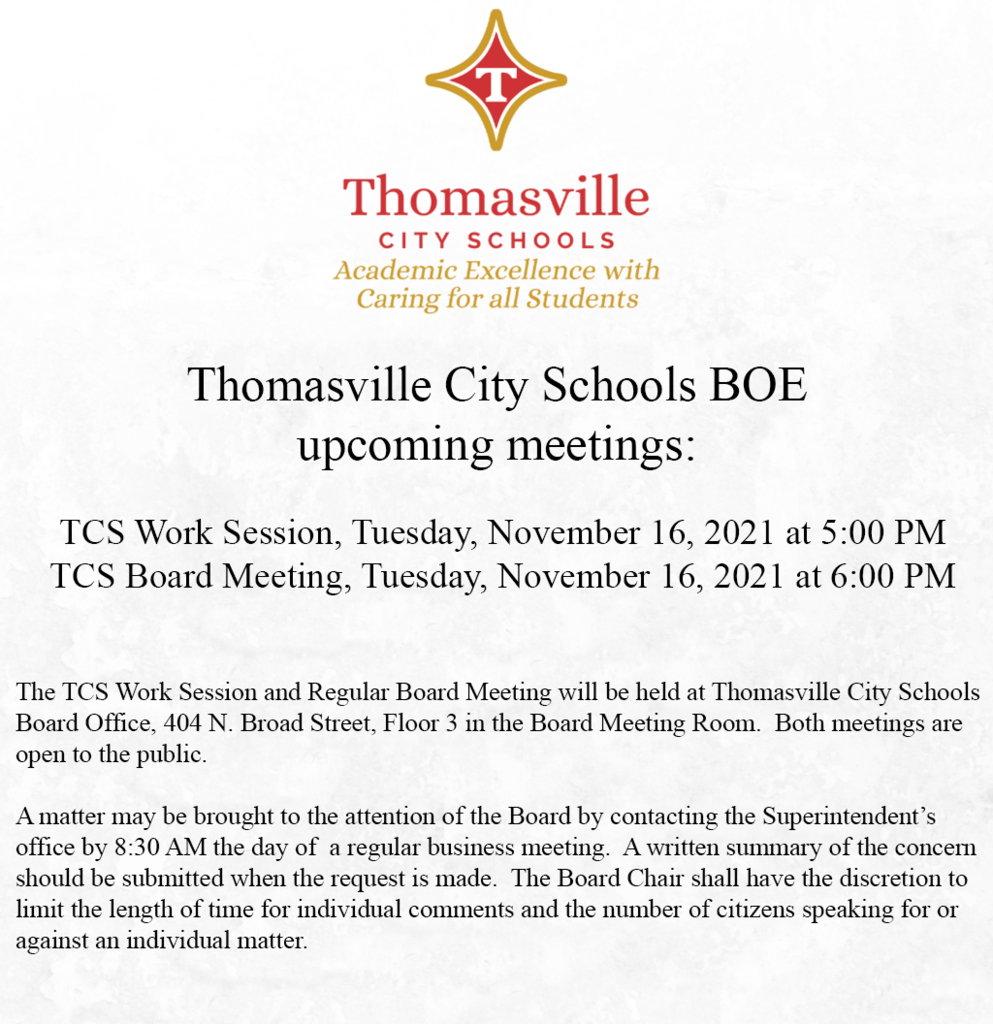 Thank you to all of our veterans who have served our country. Your commitment is forever appreciated.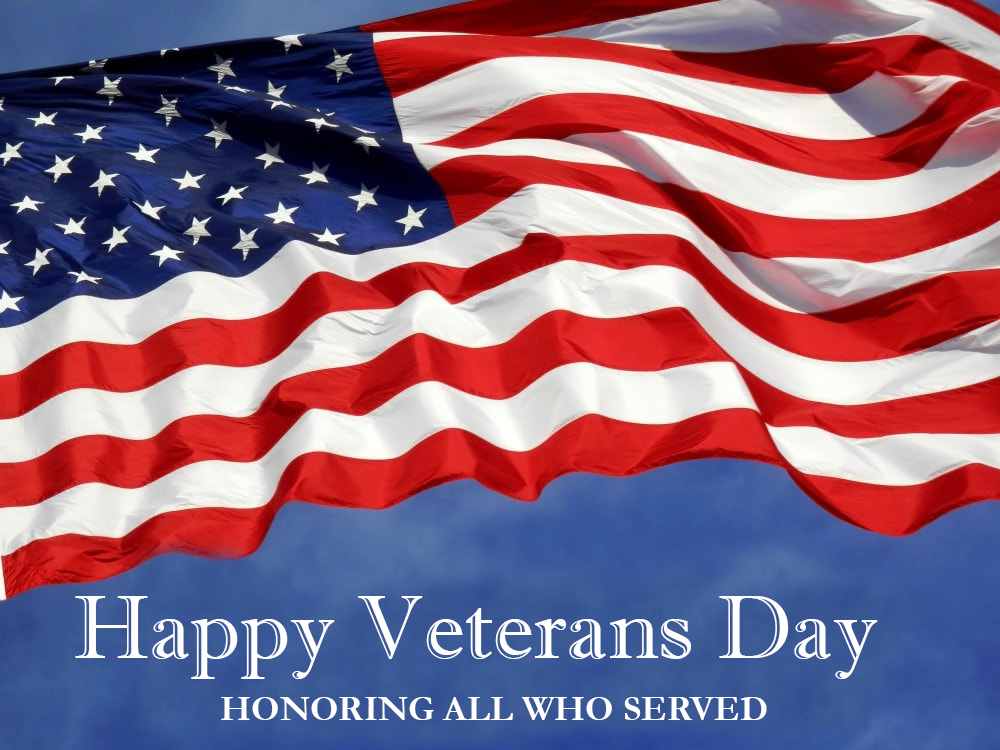 This is a reminder that all tickets for the Bulldogs 1st Round matchup against Washington County are on sale in the THS Dog Pen through Friday(9 AM-2PM). Any unclaimed reserved seats may be purchased starting today for $12. General admission is $8. You may also purchase online through GoFan.
https://gofan.co/app/events/438286?schoolId=GA24306
Also, only GHSA passes will be accepted at the gate. Staff passes will not be allowed entry into GHSA playoff games. Only babies in arms will be admitted without a ticket. Kickoff is set for 8:00 PM Go Dogs!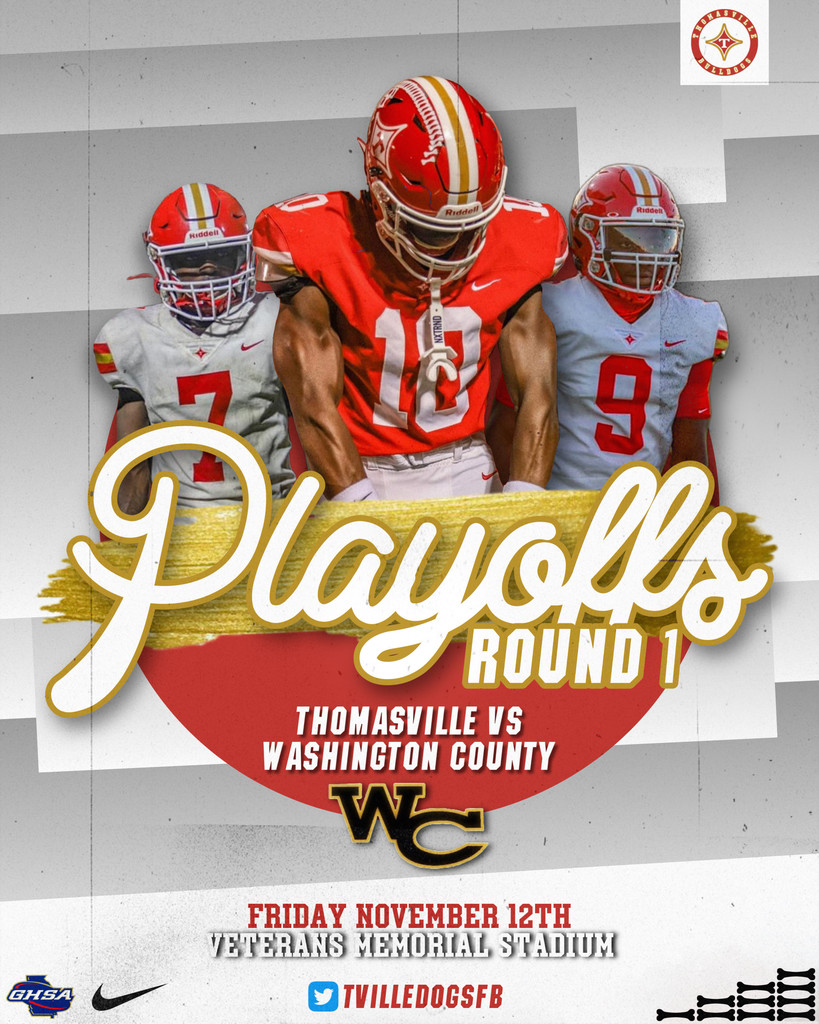 Free, virtual training for families of SWD (ages 12-22) - Please click link for flyer information.
https://5il.co/11gtl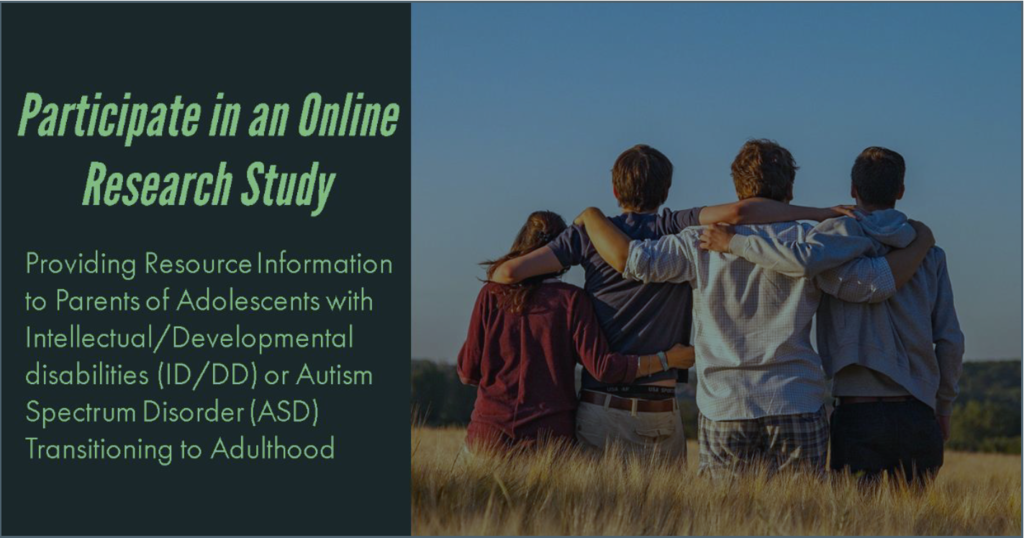 Please see Thomasville City School's updated COVID-19 Communication Plan located at
https://5il.co/11ehs
. Also, this information will be located on our website at tcitys.org.

Due to unforeseen circumstances, the vaccine drive offered by Community Organized Relief Effort (CORE) has been CANCELED. No vaccines will be given during the Thomasville High School football game this Friday.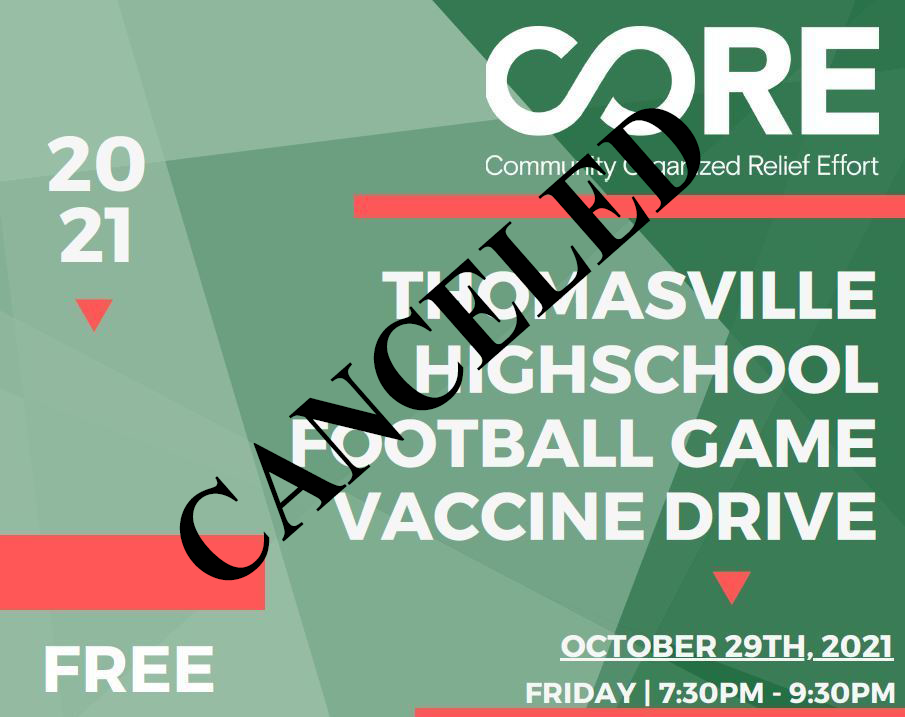 Please remember that tonight we will recognize our Football, Cheerleading, Red Hots, Band, and ROTC Seniors before the game. The ceremony will begin at 7:20. Please make an effort to be in the stands early to show your appreciation to our student-athletes. Go Dogs! #fortheT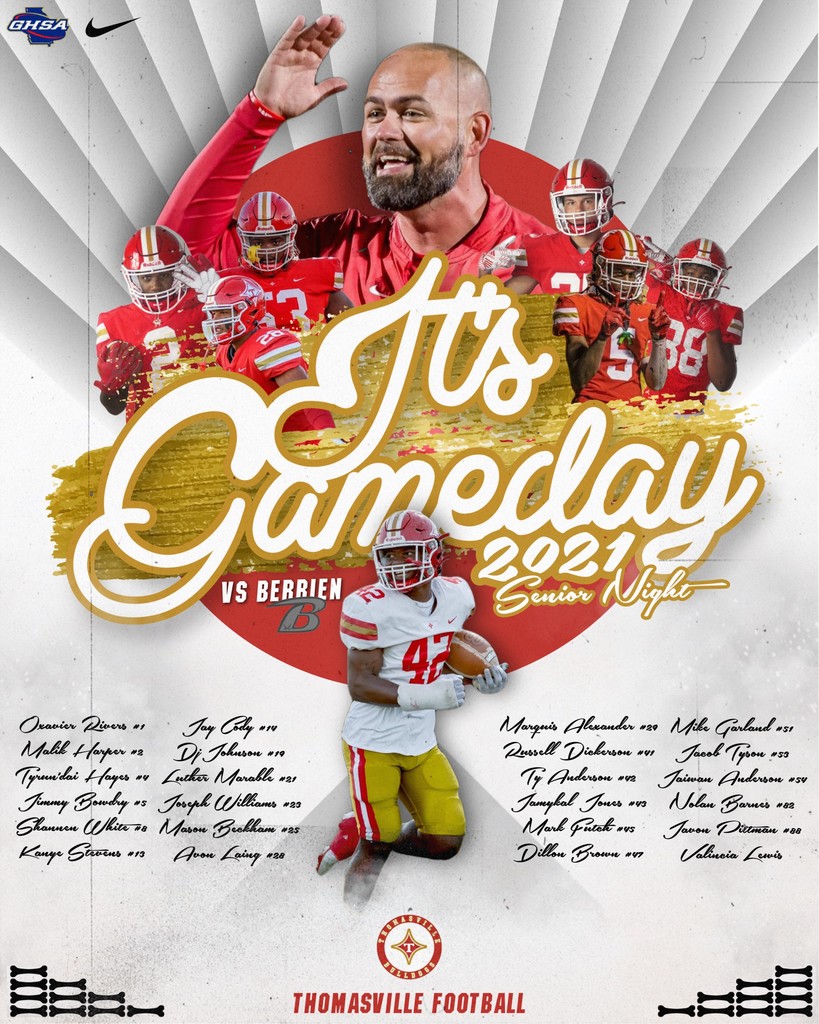 ✨Congratulations to Director Casey Dyksterhouse, the cast, and crew of our One Act Play on winning the Region 1-AA Championship yesterday at Cook High School. Their performance of Little Shop of Horrors was amazing!✨ Performers Cole Ridenour and Emily Sumner were chosen as All Star Cast award winners. Ellie Griffin was selected Best Supporting Actress and Colin Connery was named Best Supporting Actor. The group will now begin preparations for the State Championship, which will be held on Saturday, November 20th at Mary Persons High School in Forsyth, GA. GREAT JOB! Go Dogs #fortheT

💉Free COVID-19 Vaccine 💉- During Thomasville High School football game this Friday, Community Organized Relief Effort (CORE) is having a vaccine drive. No appointment required! See flyer for more details.
https://5il.co/112az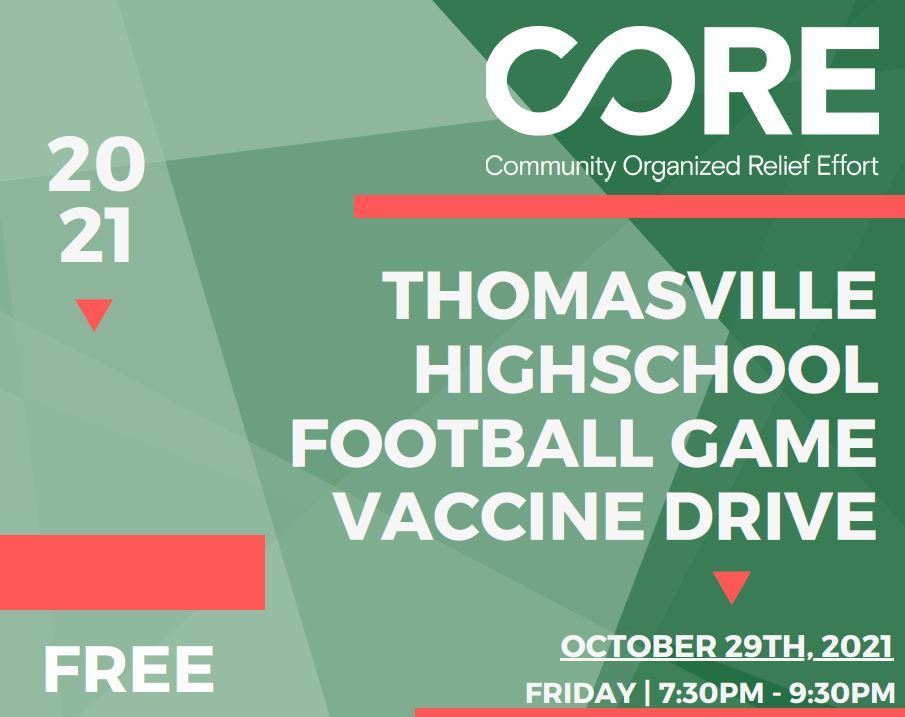 The School Bond will allow Thomasville City Schools to complete projects that will impact all campuses, will not increase taxes, and will improve the quality of our district facilities, significantly. These projects will improve safety, upgrade our classrooms, and build on our local tradition. Early Voting is currently underway until October 29th at the Elections Office. Please click the link if you would like to know more information.
https://5il.co/10v7j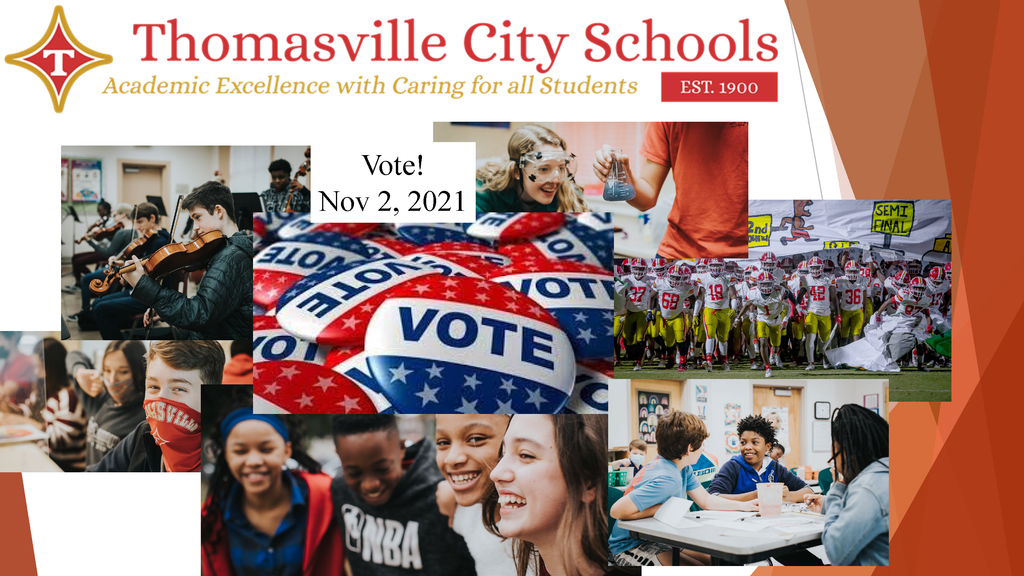 This week is Red Ribbon Week. We are encouraging students to dress up each day! Please remember that the dress code will still apply.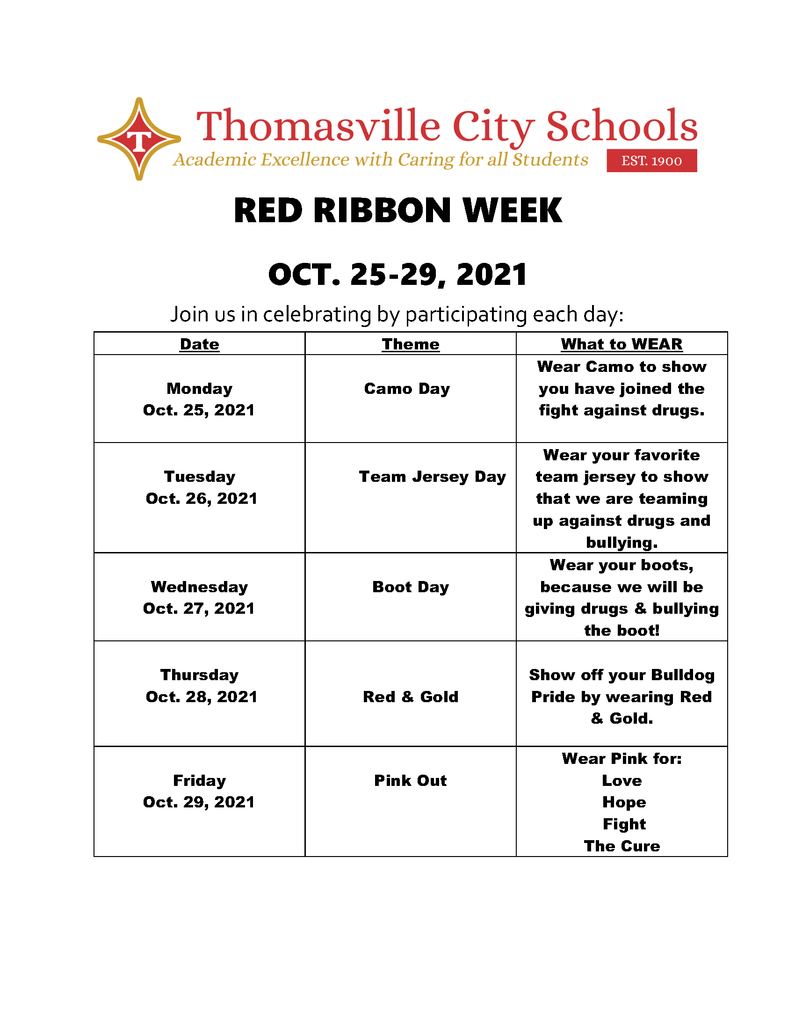 Upcoming BOE Meetings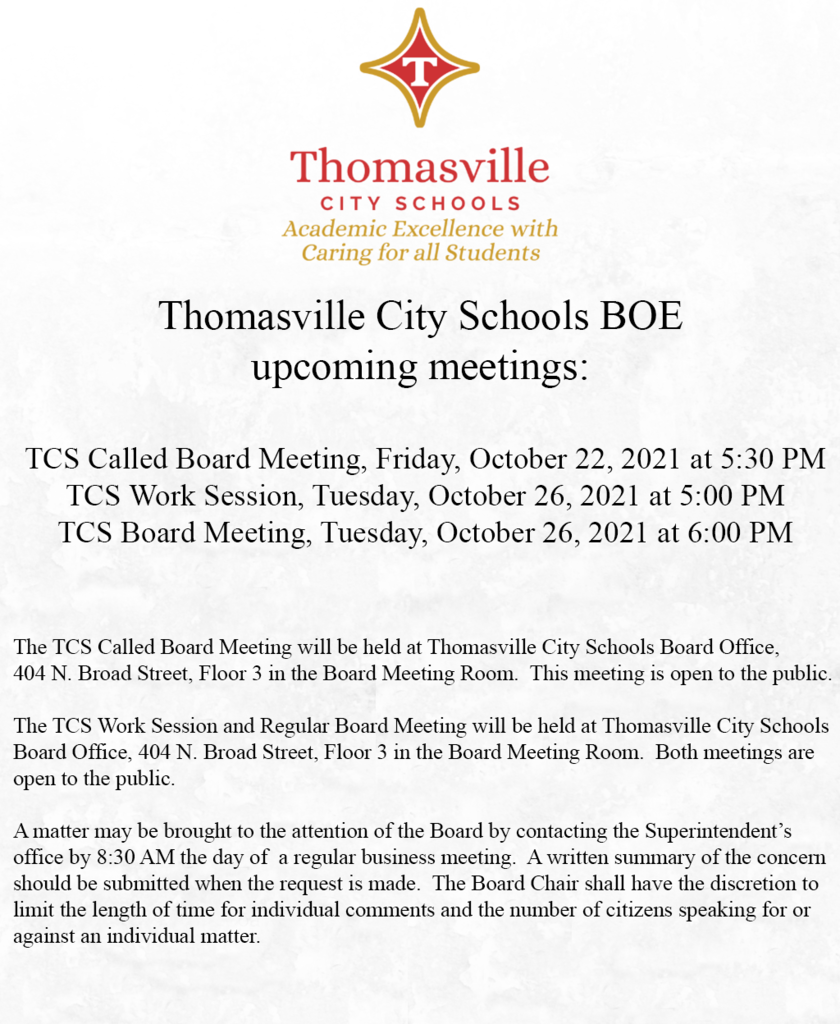 Alzheimer's Caregiver Support Group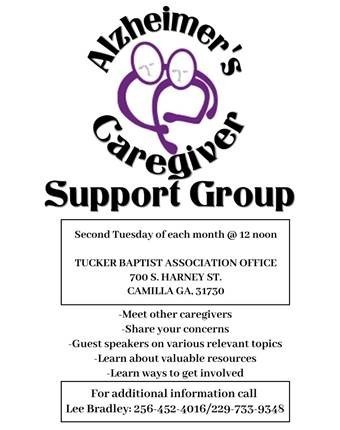 Community Resource Fair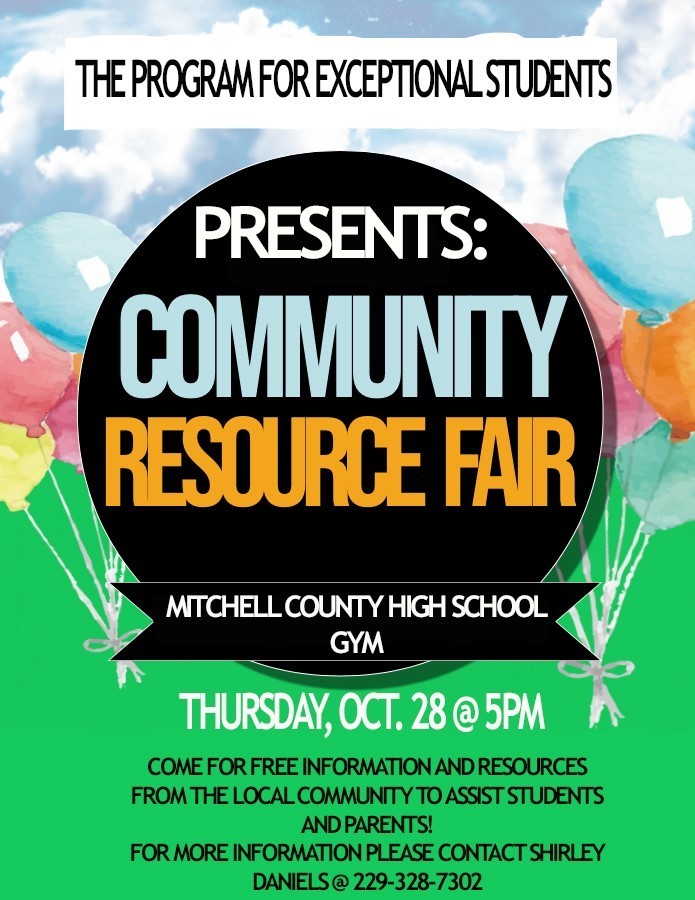 𝐀𝐍𝐍𝐎𝐔𝐍𝐂𝐄𝐌𝐄𝐍𝐓 📣 - The GSBA (Georgia School Board Association) announced that the Thomasville City School School Board Members have earned and received the recognition of Quality Board for 2021! GSBA will be honoring the recipients at their 2021 GSBA/GSSA Annual Conference in Atlanta in December. The GSBA Board Recognition Program is a 3 tier process to achieve the highest level in board governance. The 3 recognition levels are Quality, Distinguished and Exemplary with Exemplary the highest level. GSBA developed this program to reflect the state standards, which offers school boards additional ways to increase their effectiveness. Congratulations to all of the School Board Members for their hard work, dedication, and commitment to the students, teachers, leaders and community members of the Thomasville City School District!!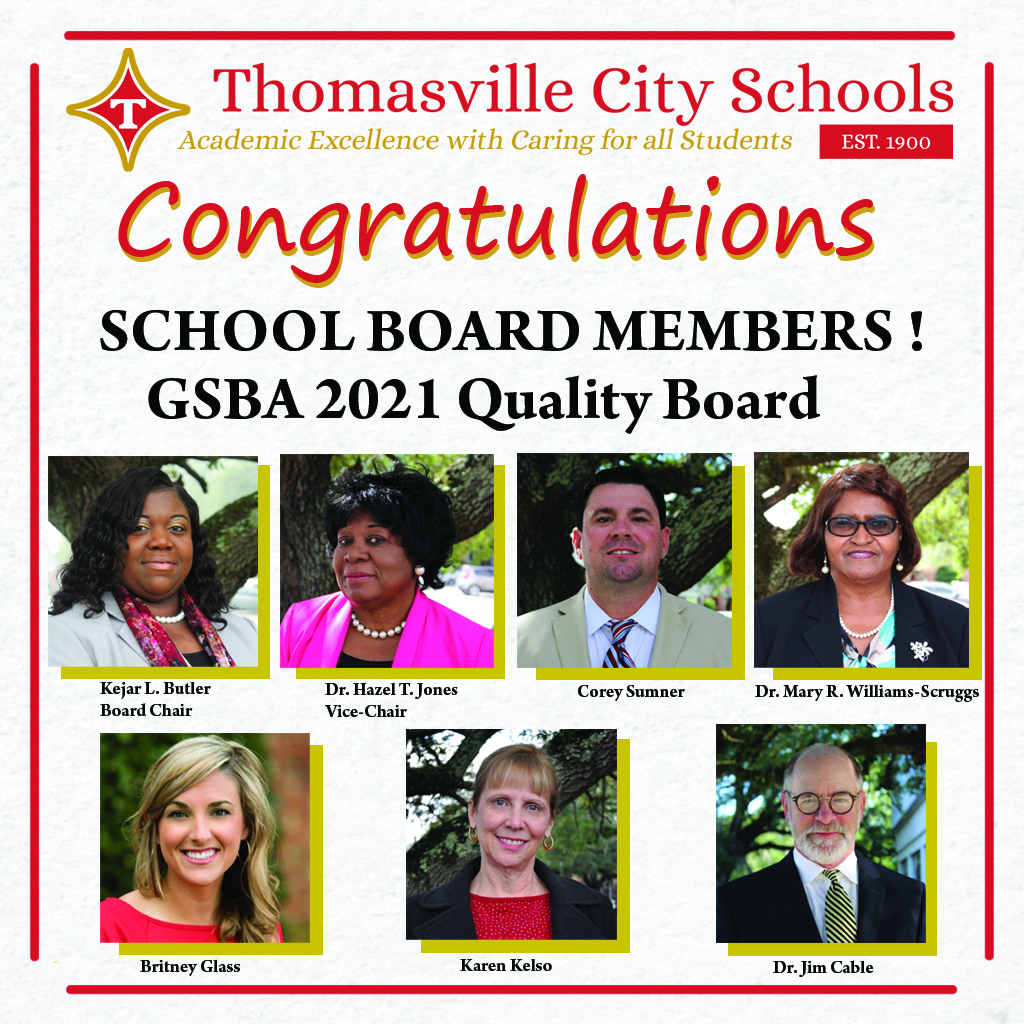 Georgia Vocational Rehabilitation Agency Parent Forum - Please click here for flyer information.
https://5il.co/zred