THS Cheerleader Holiday Poinsettias Fundraiser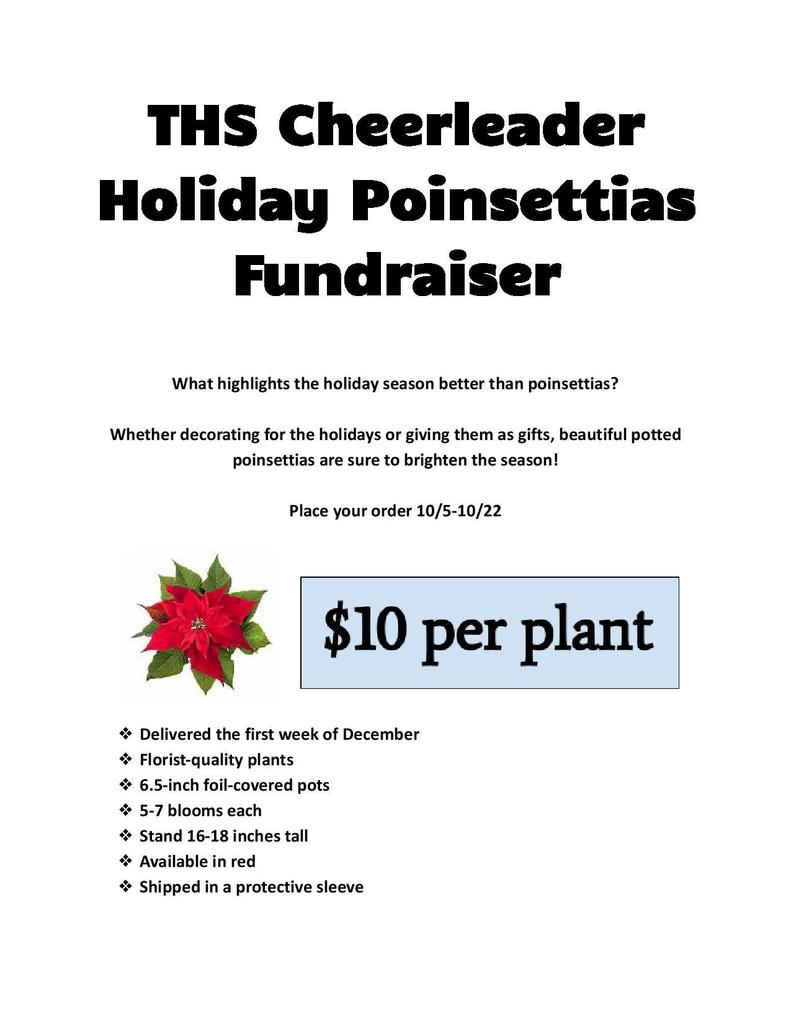 Homecoming Day 4, Part 2: Throwback Thursday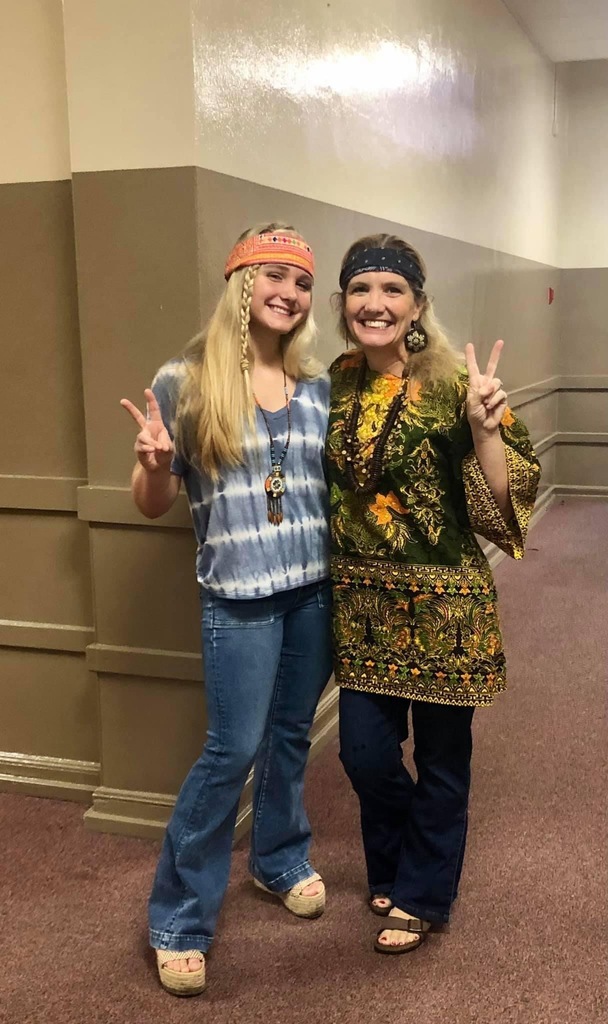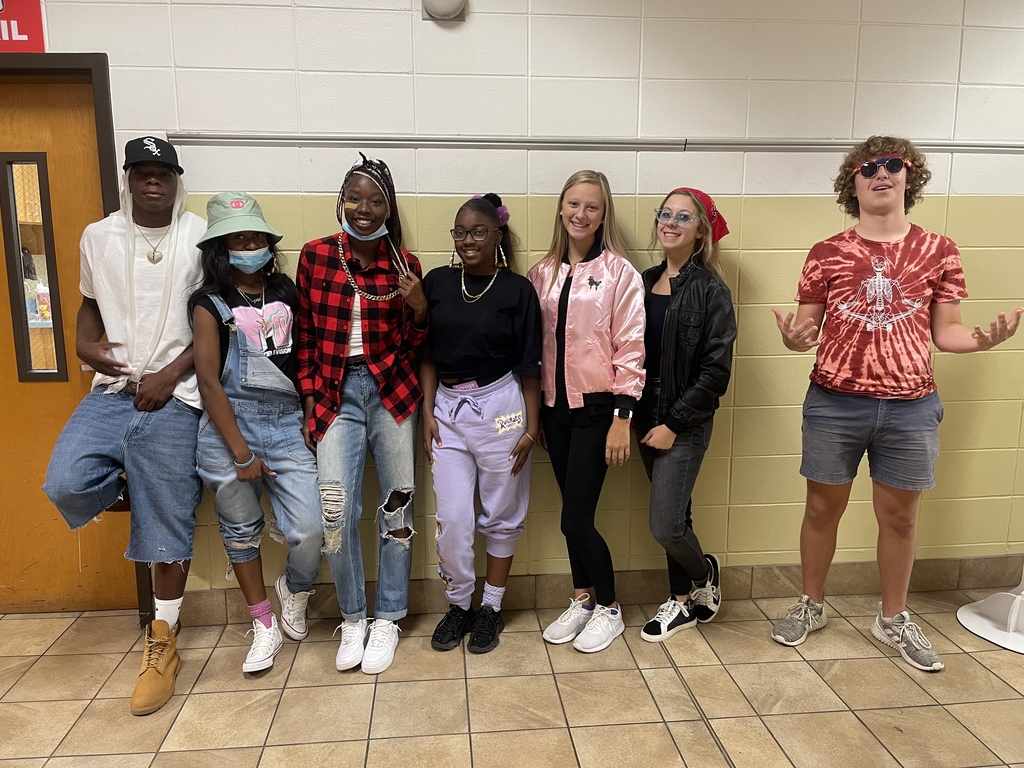 Homecoming Day 4: Throwback Thursday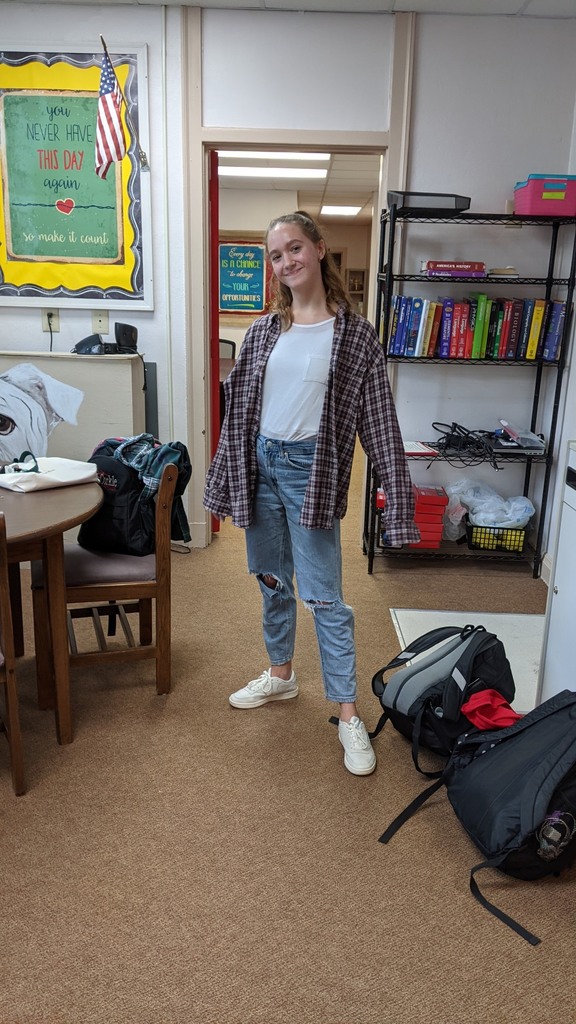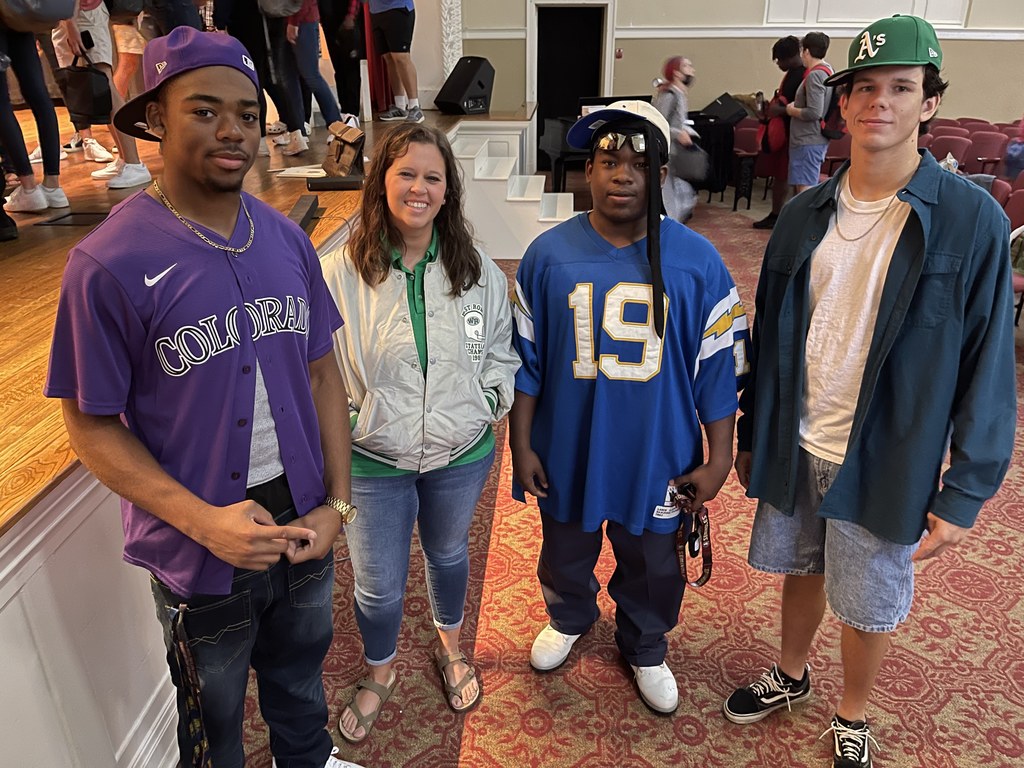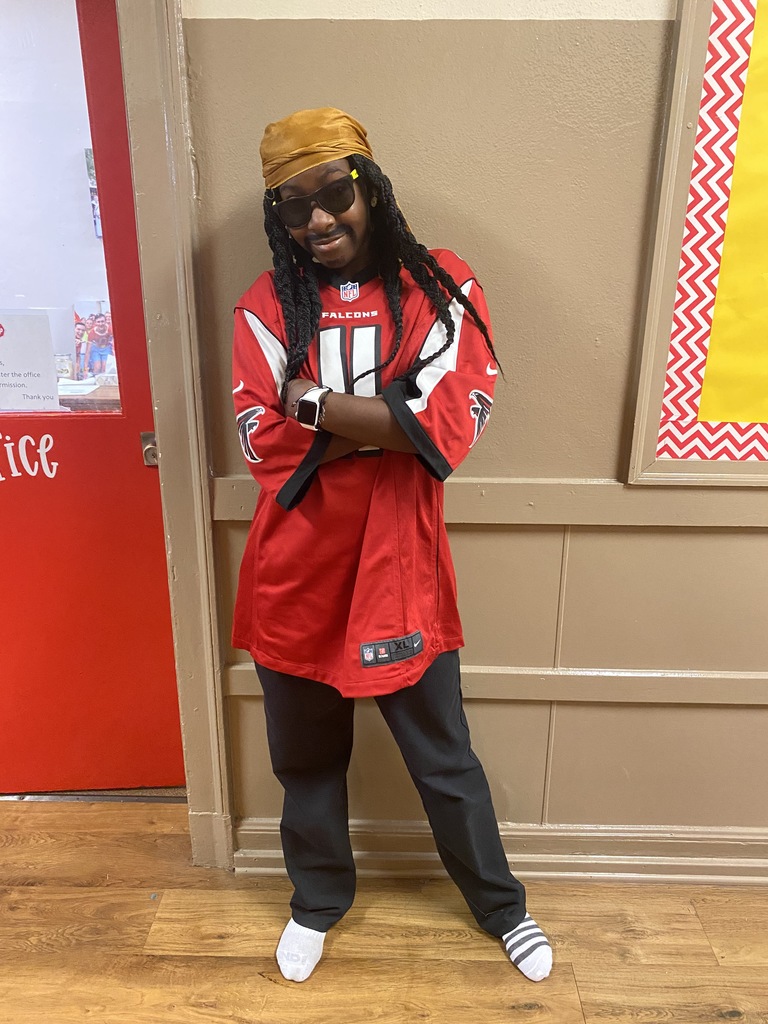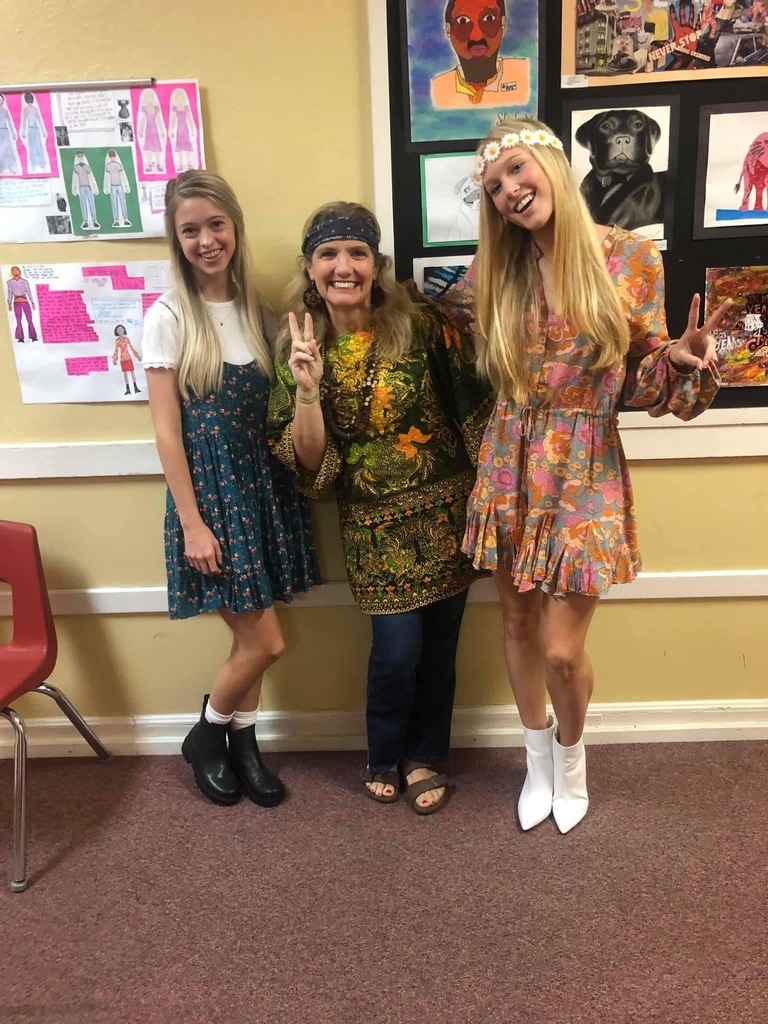 Homecoming Day 3: Character Day We got to see the Mario Brothers, chipmunks, minions, and many other fun characters!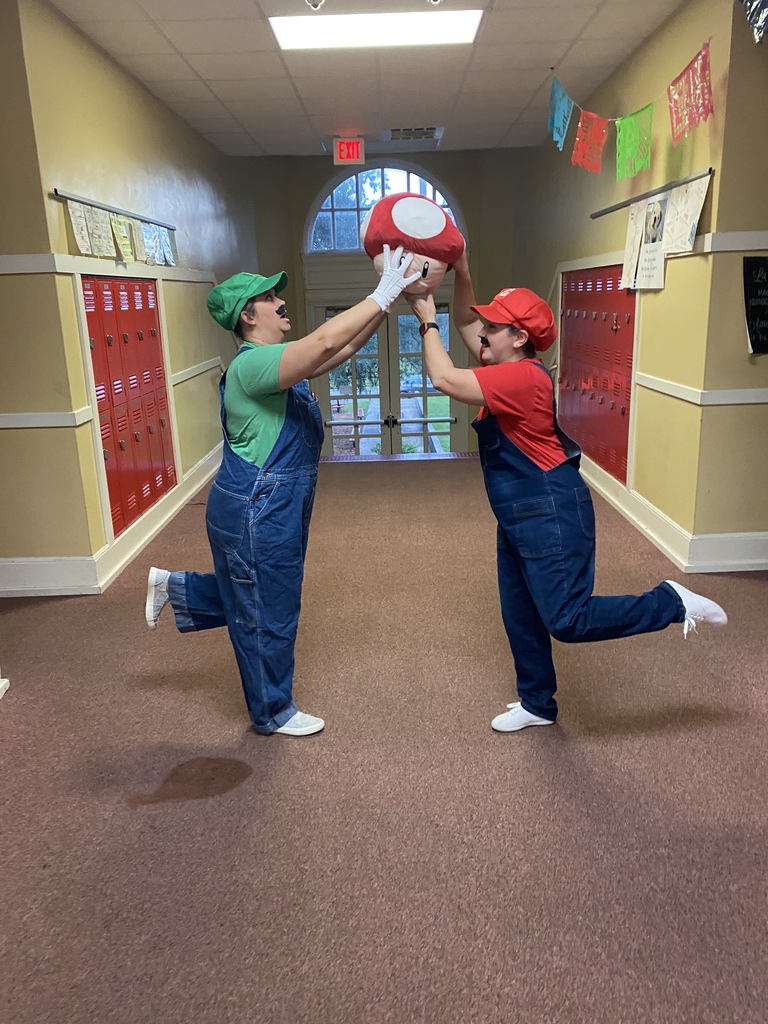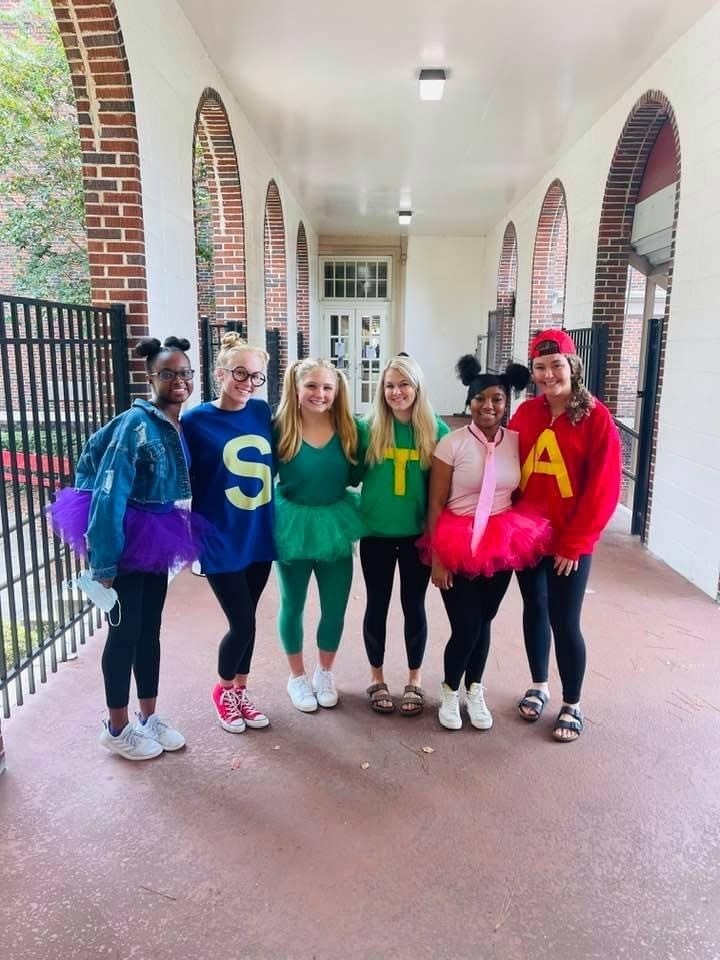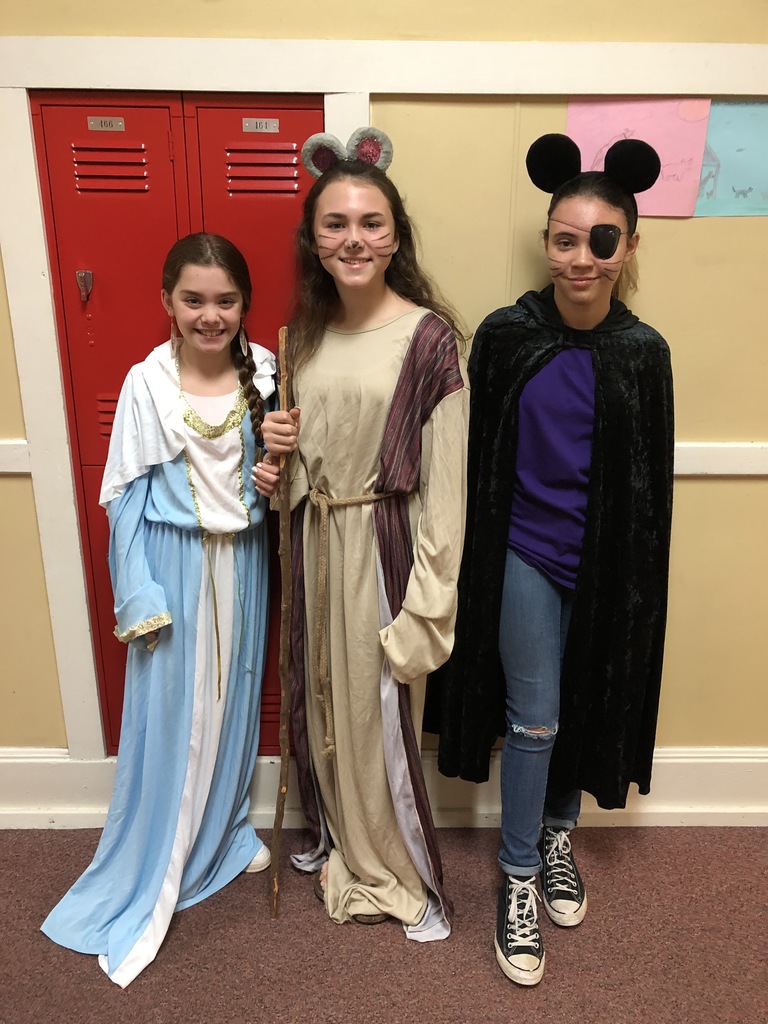 Homecoming Day 2: Tacky Tourist Day Teachers and Students are ready for their vacation, but we still have two more days of work!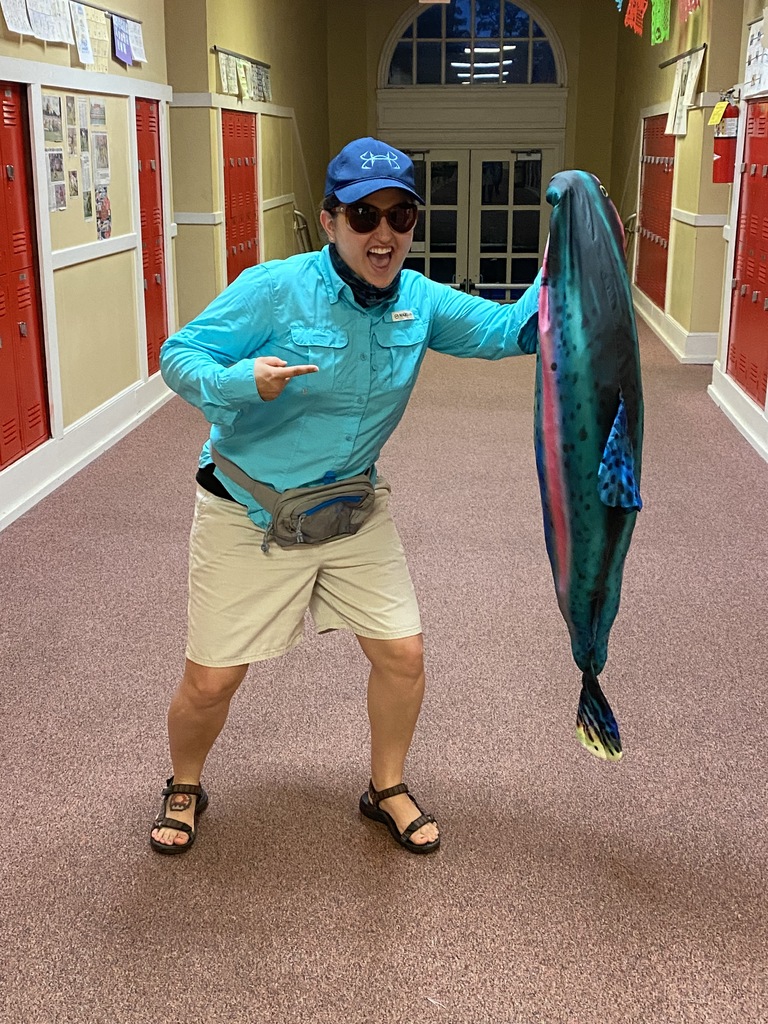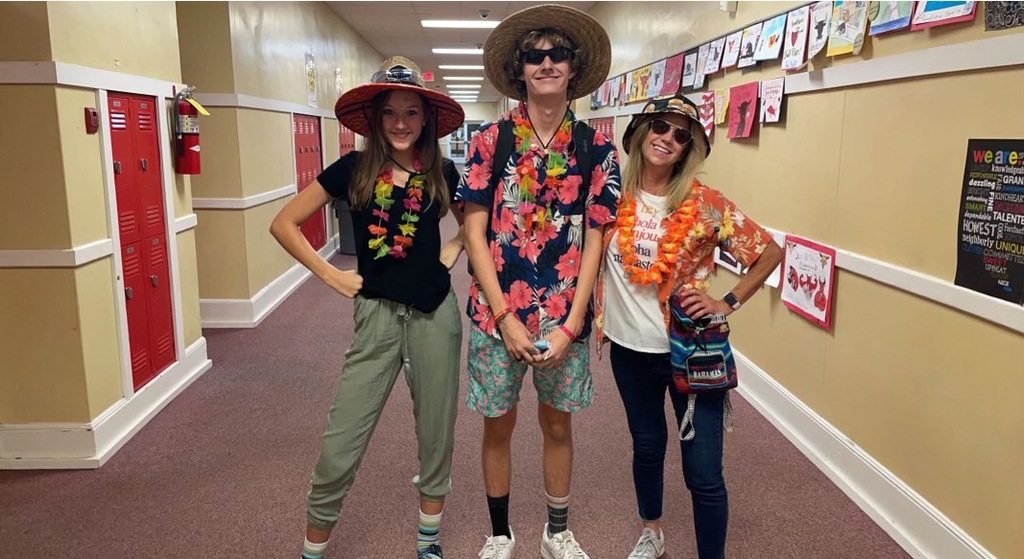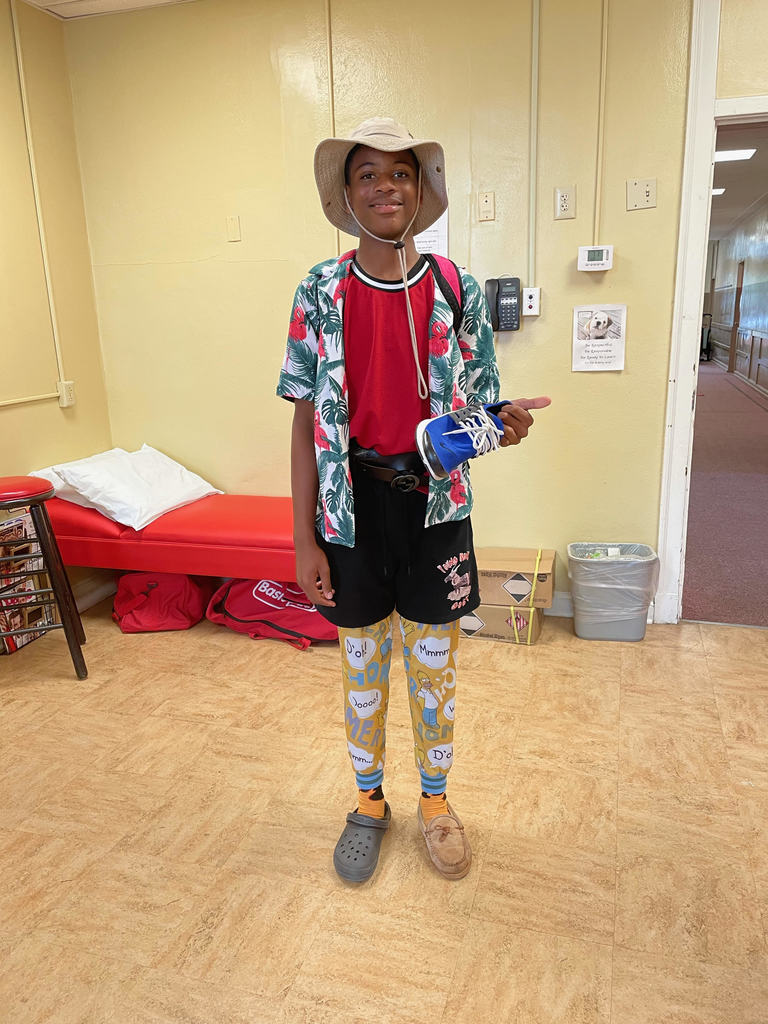 Homecoming Day 2: Tacky Tourist Day The middle schoolers had so much fun dressing up and acting the part!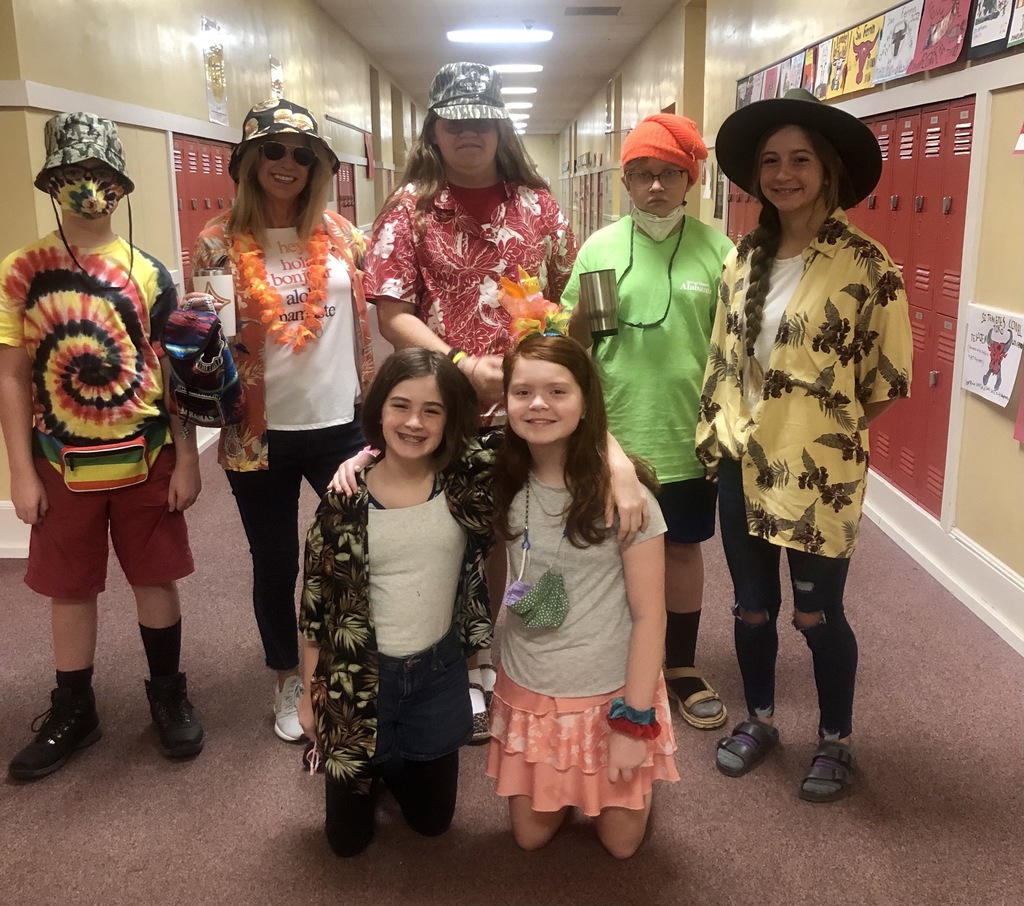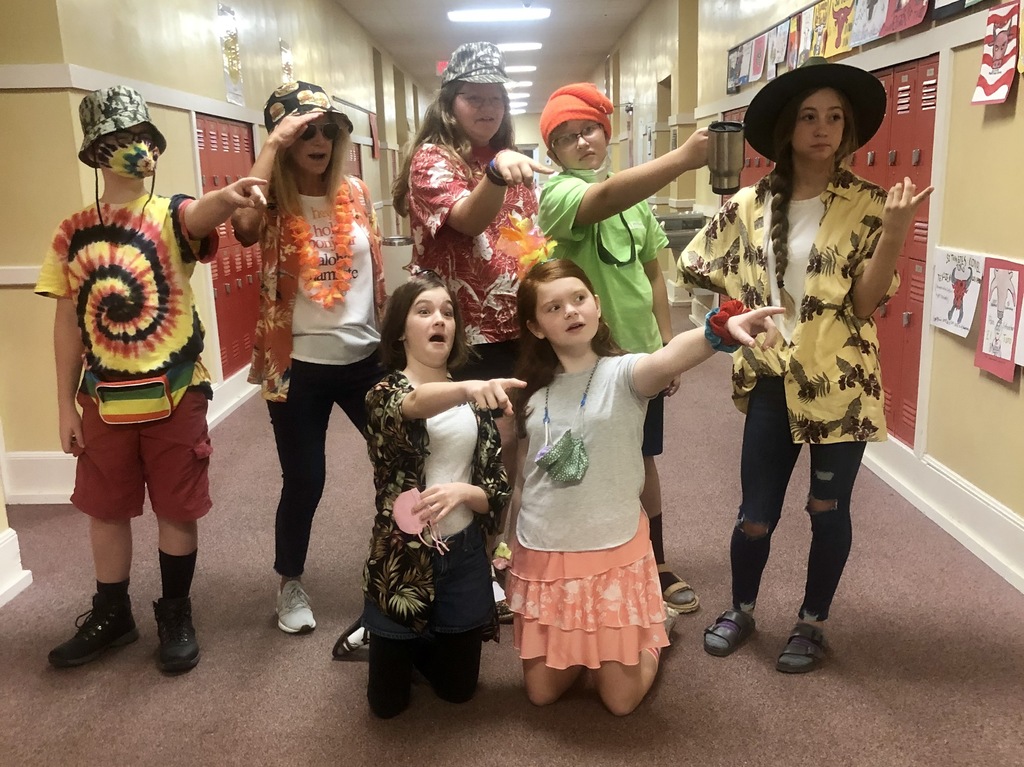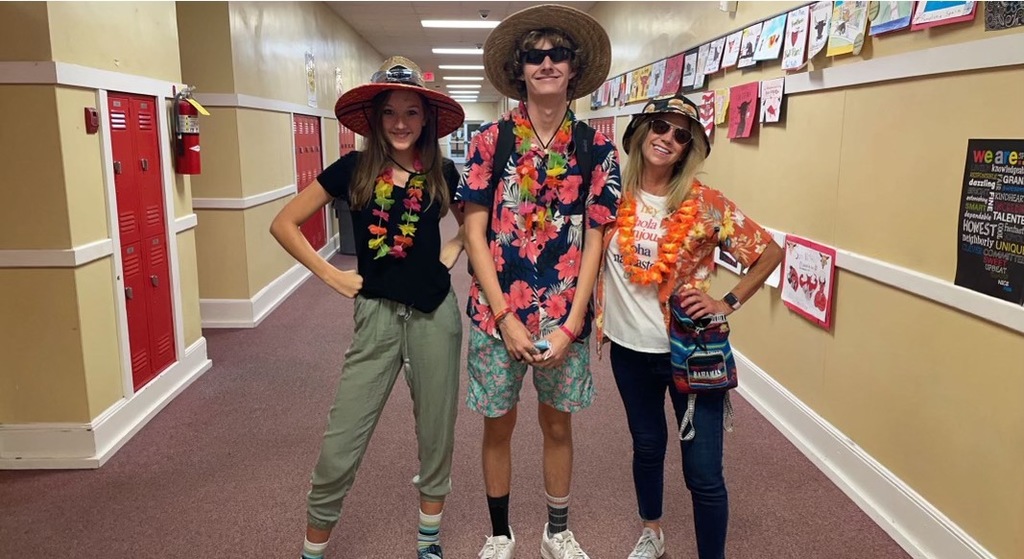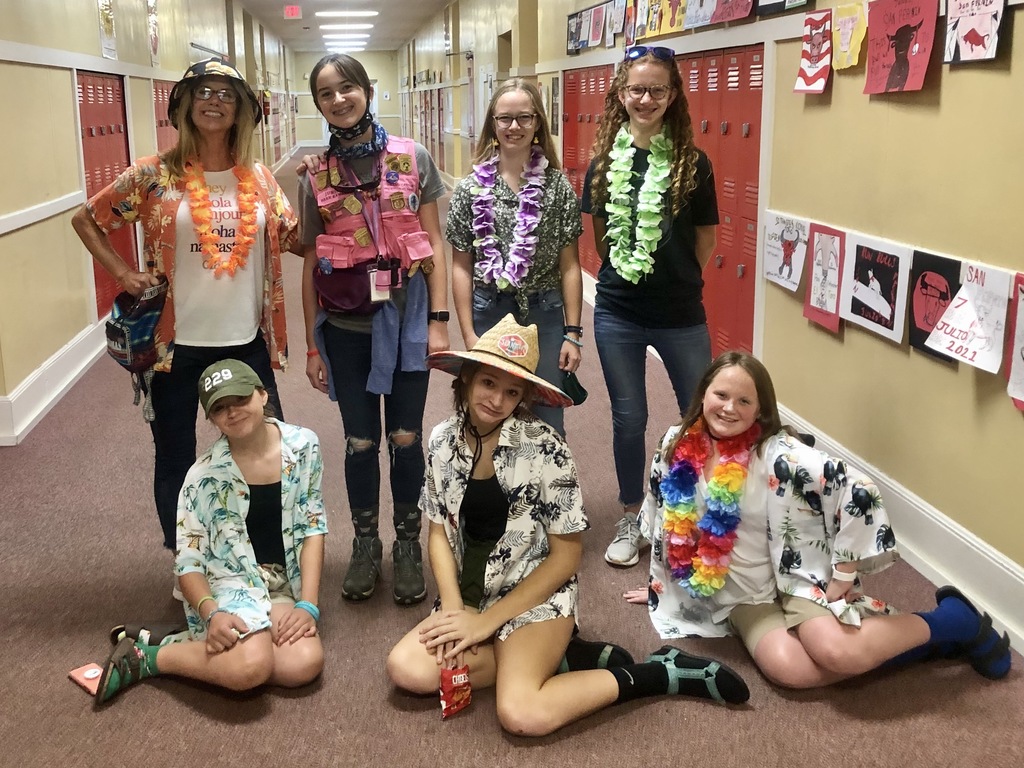 Students in Mrs. Ariail's Honors Anatomy class use X-rays to identify bone fractures.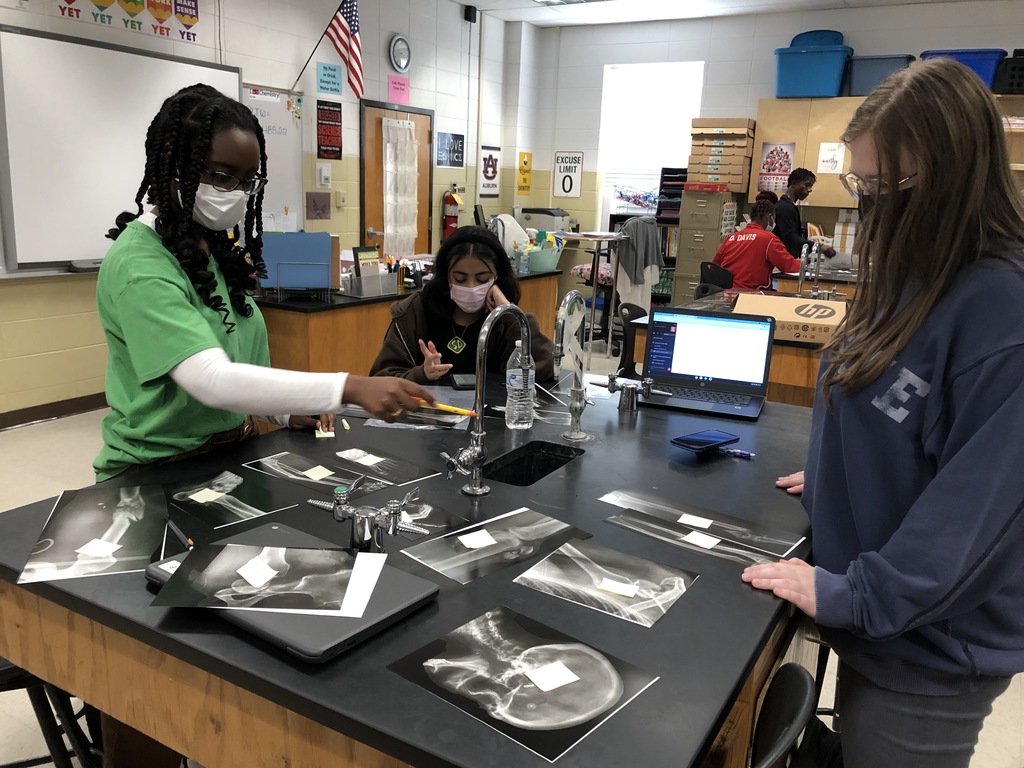 Students in Mrs. Johnson's AP Statistics class completed an experiment to determine if the caffeine in Coca-Cola increased heart rate.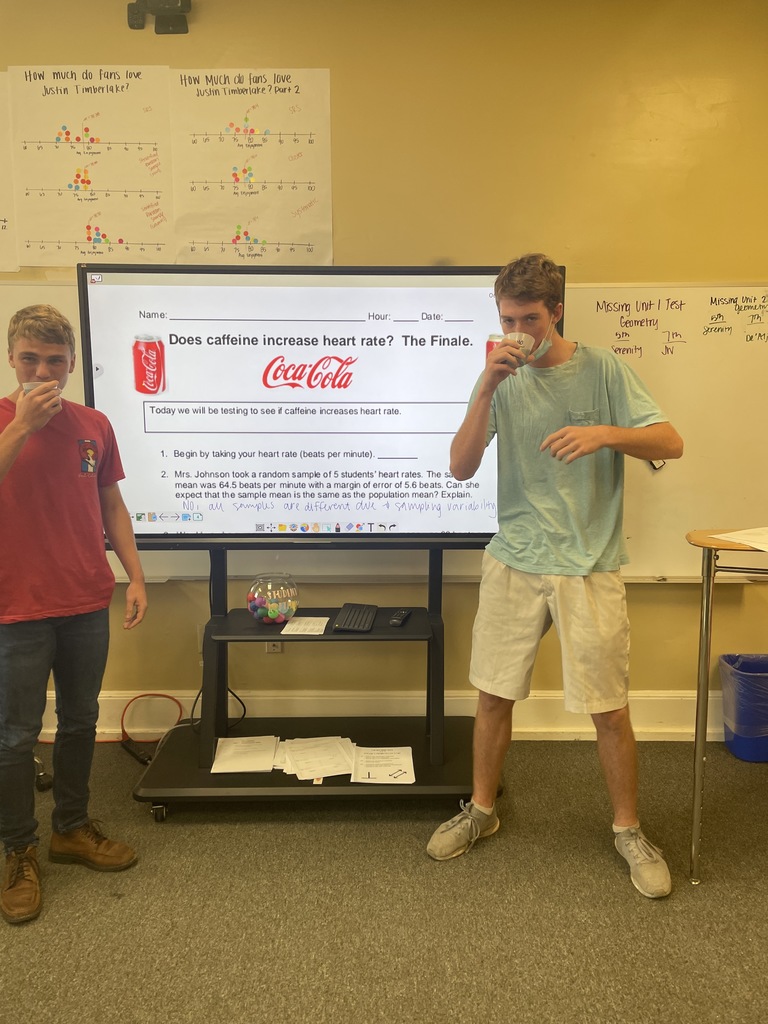 Just a reminder! PSAT is Tuesday, October 26th. All 10th graders will be given the assessment at no cost. If any 9th or 11th graders would like to to take the exam, they need to sign up in the front office. The cost is $18.00.
Homecoming Day 2: Tacky Tourist Day We love seeing our students participating in the dress up days!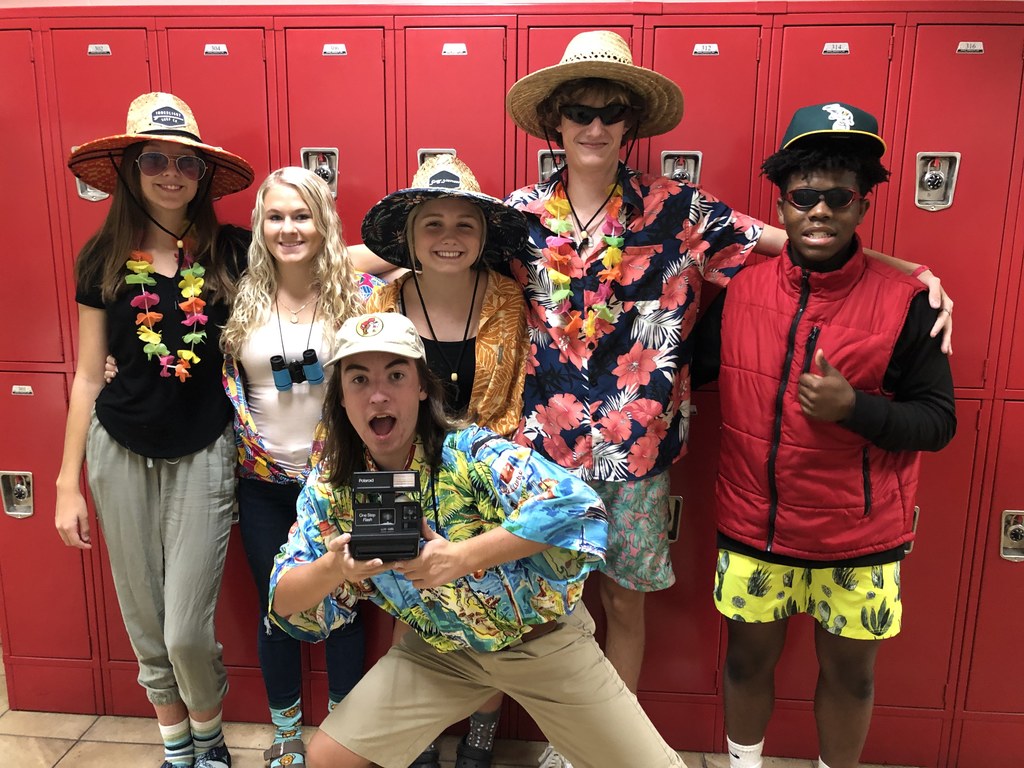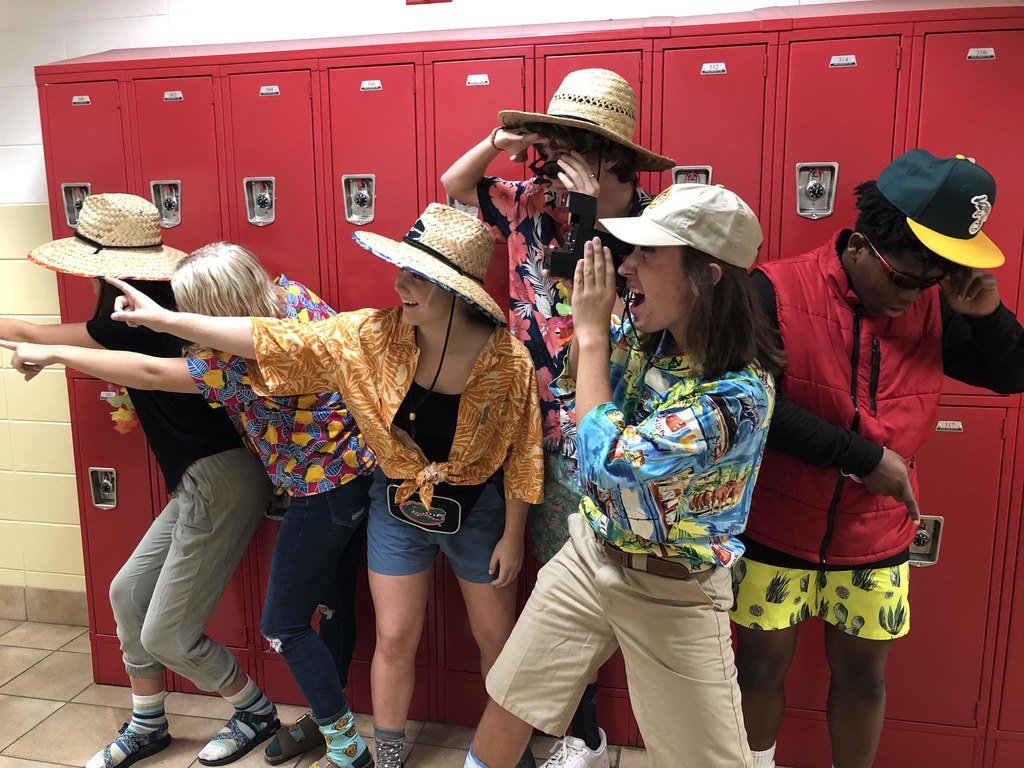 Our staff loves Homecoming Week! Many participated in yesterday's Twin/Squad Day.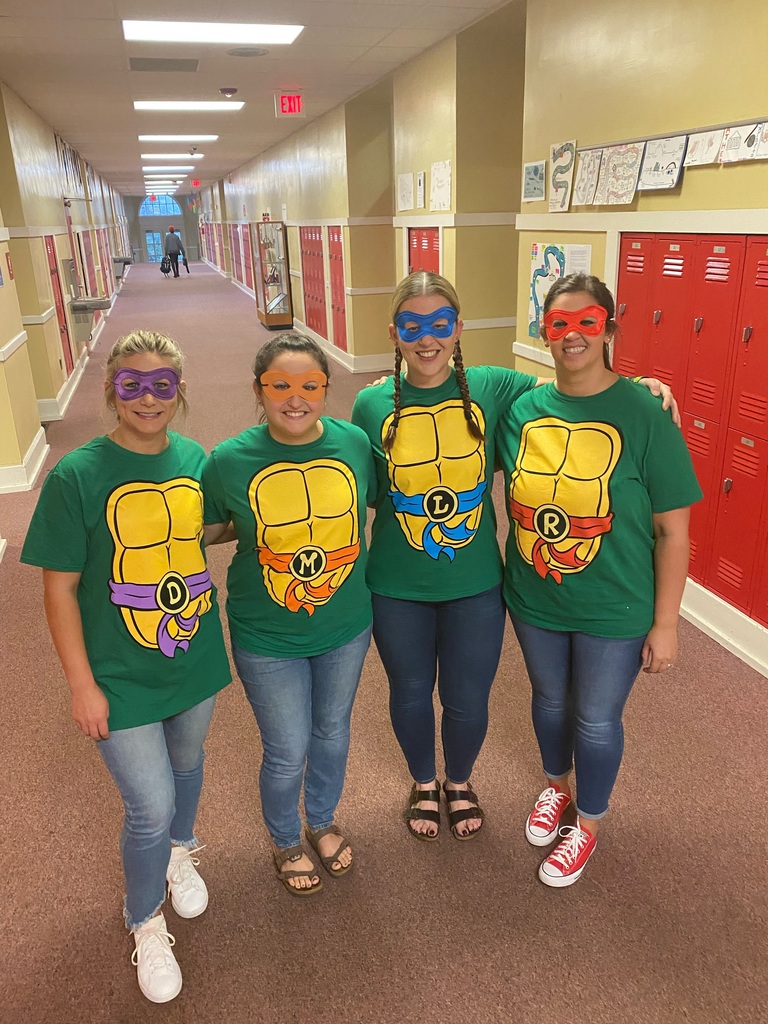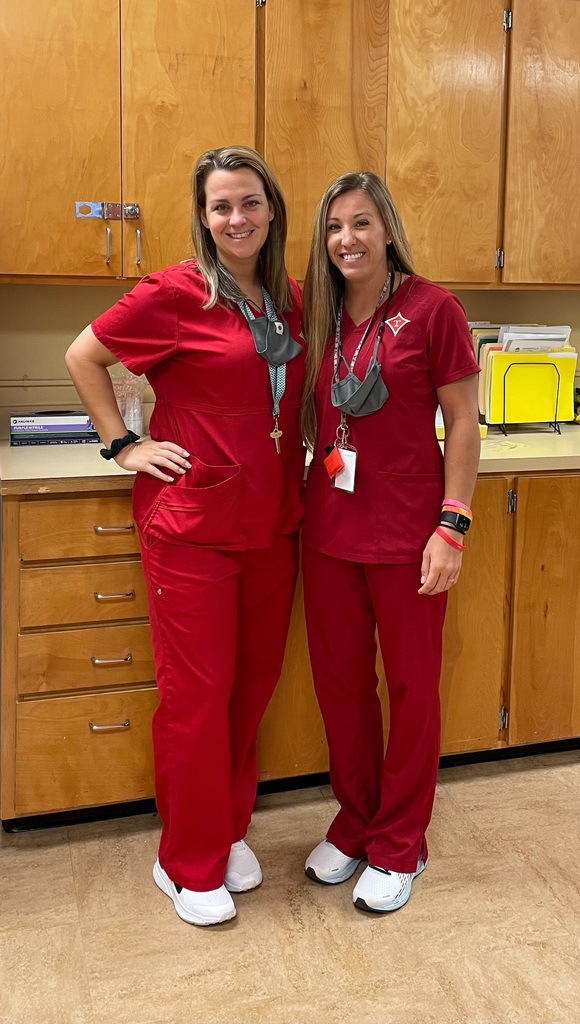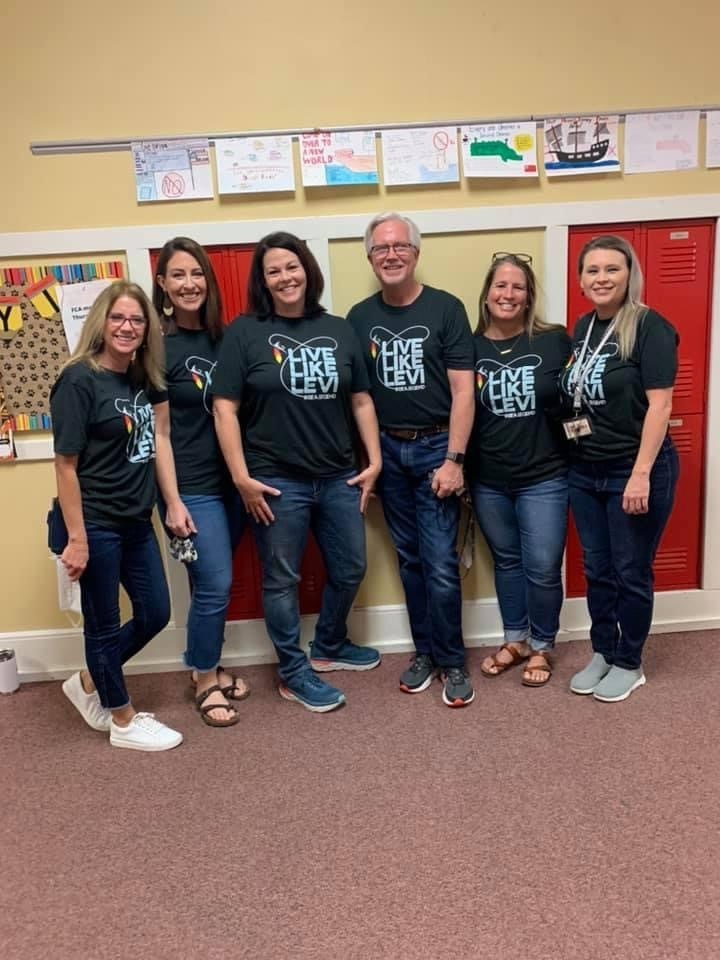 Details on the Sadie Hawkins dance for middle schoolers has been announced! Your student should have received a flyer today about the dance.
Students in Ms. Rinehart's 6th grade Spanish Culture class recently learned about the historic San Fermin Running of the Bulls Festival in Spain and entered the digital poster contest online. The in class winners were Bella Fletcher, Ethan Ellis, Jack Chastain and Reece Chastain!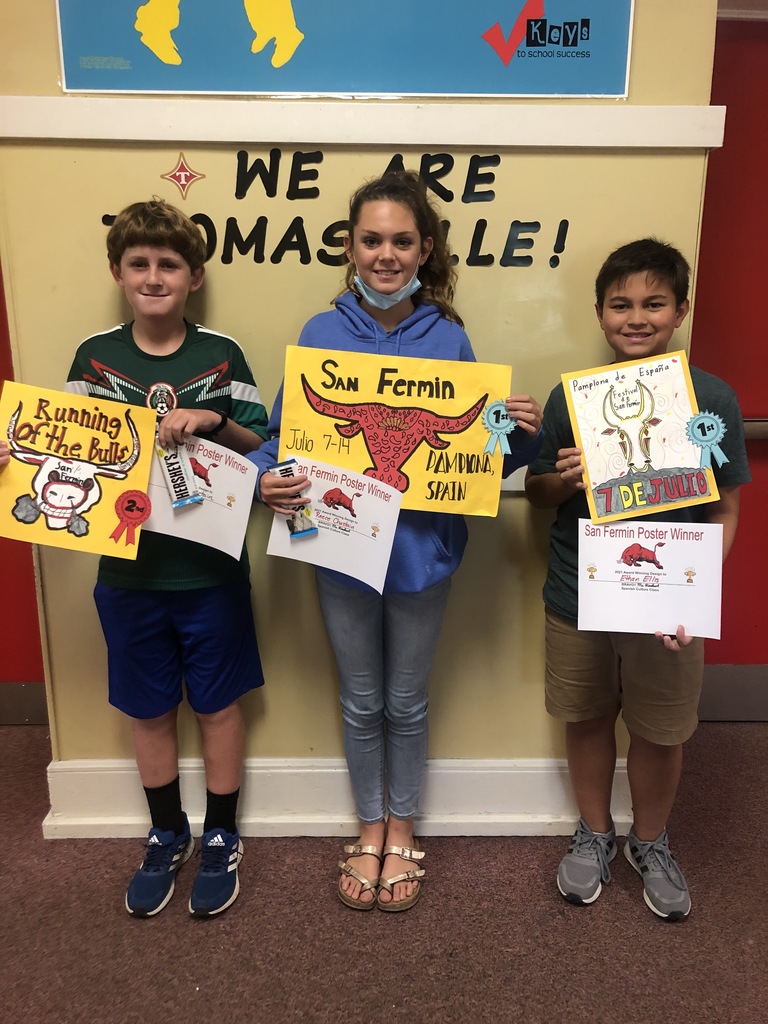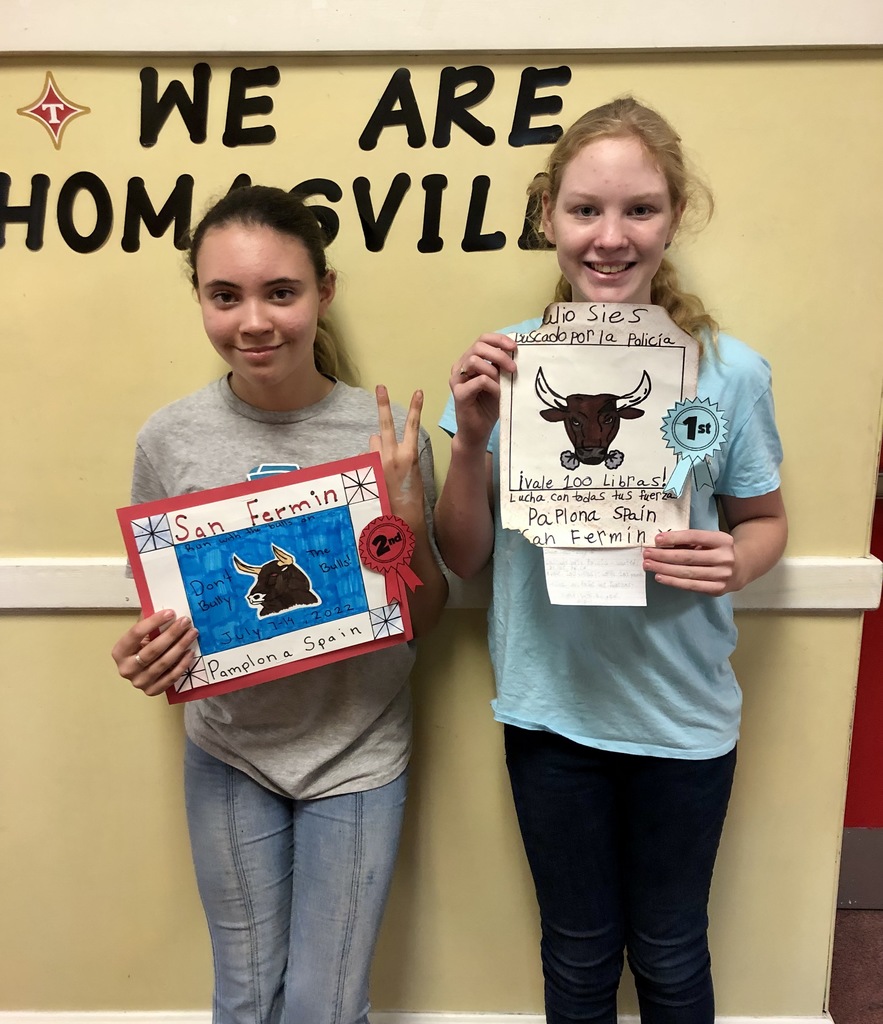 After Nurse Mills taught Mrs. Gammel's Biomedical Science students how to evaluate a patient for a concussion, they dissected a brain to observe normal brain anatomy. Their next step will be to examine autopsy evidence from the mysterious (fictional) death case they have been investigating this year to see if a soccer injury resulted in traumatic brain injury.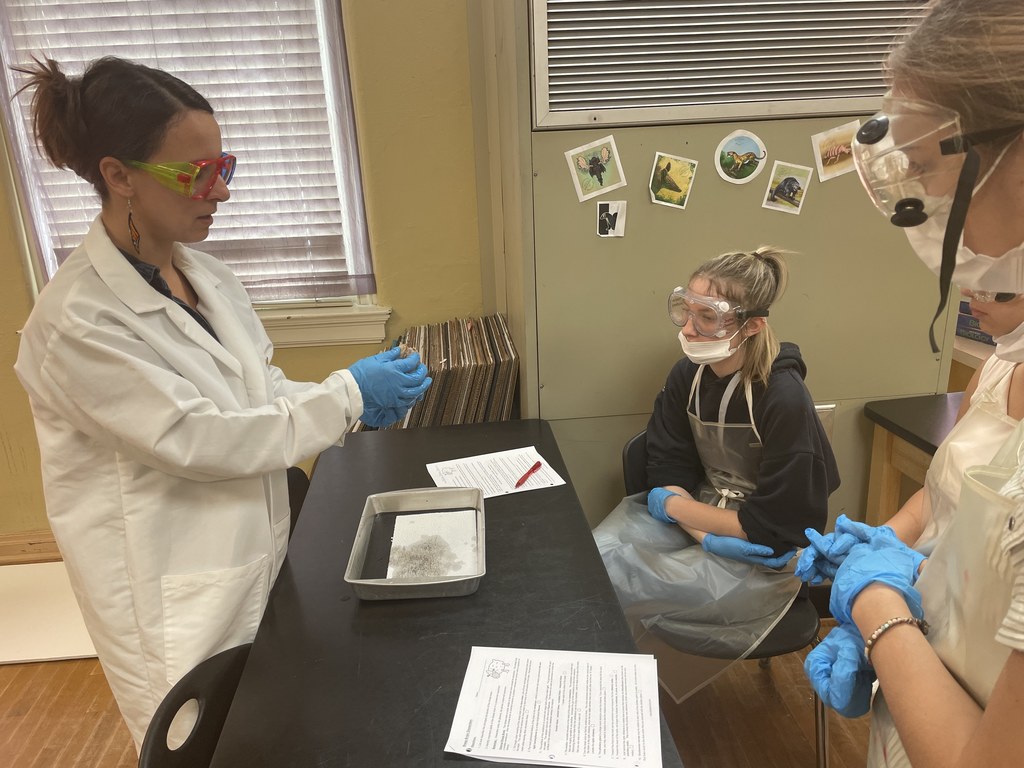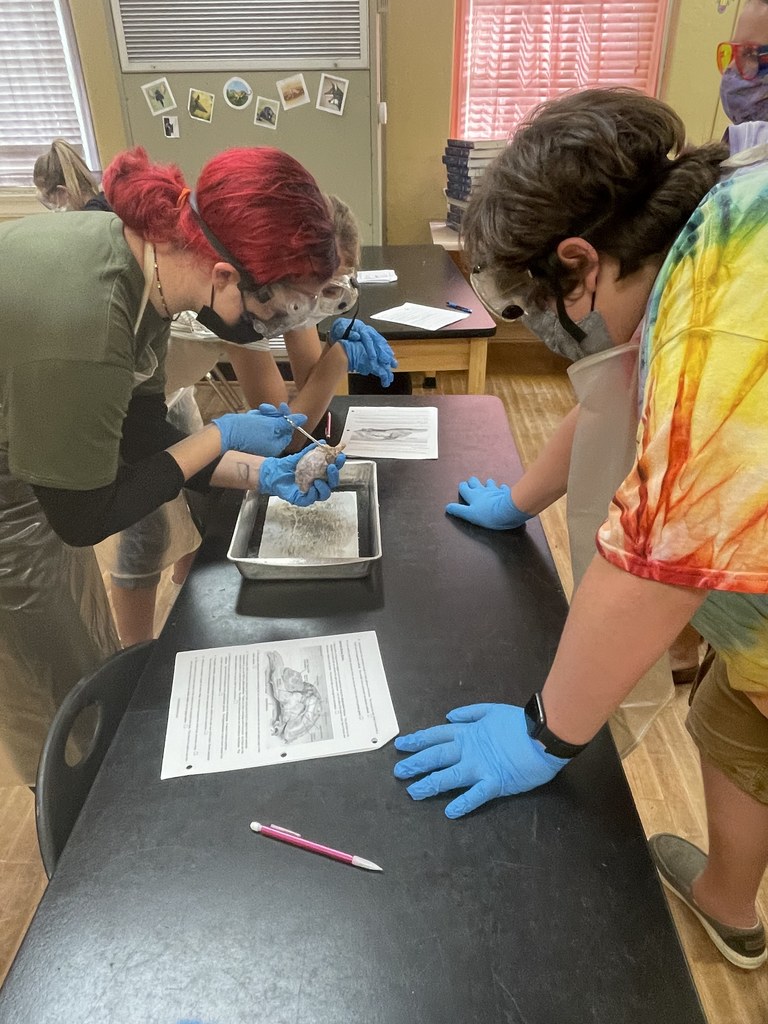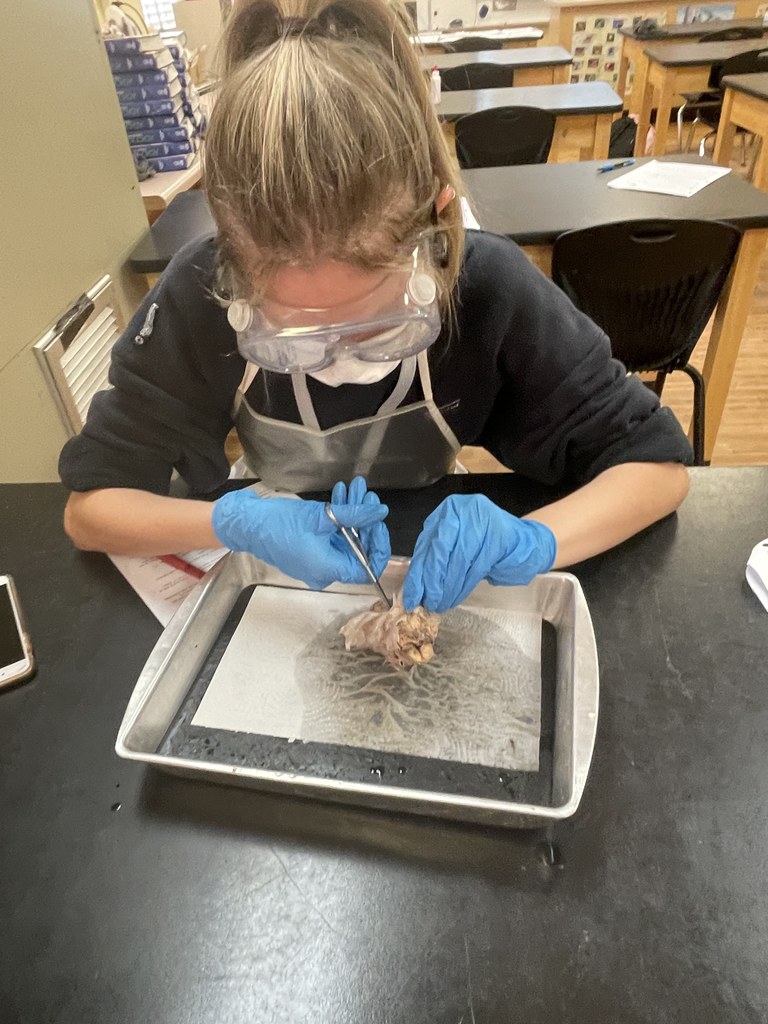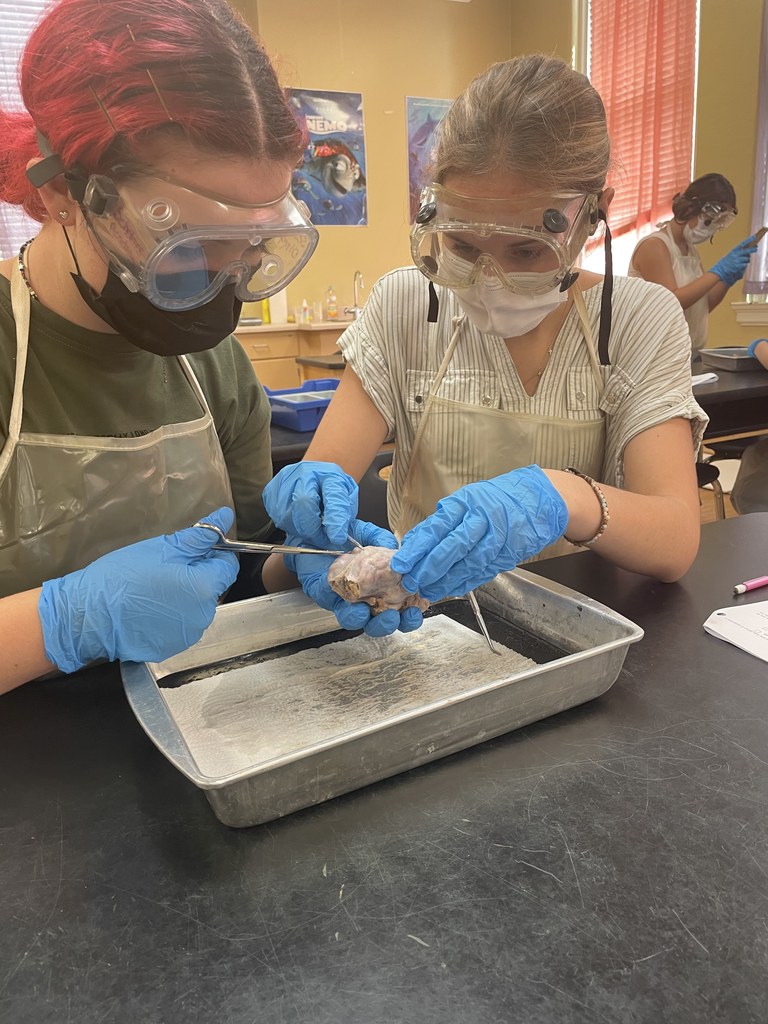 High School Yearbooks are discounted to $55 until October 22nd.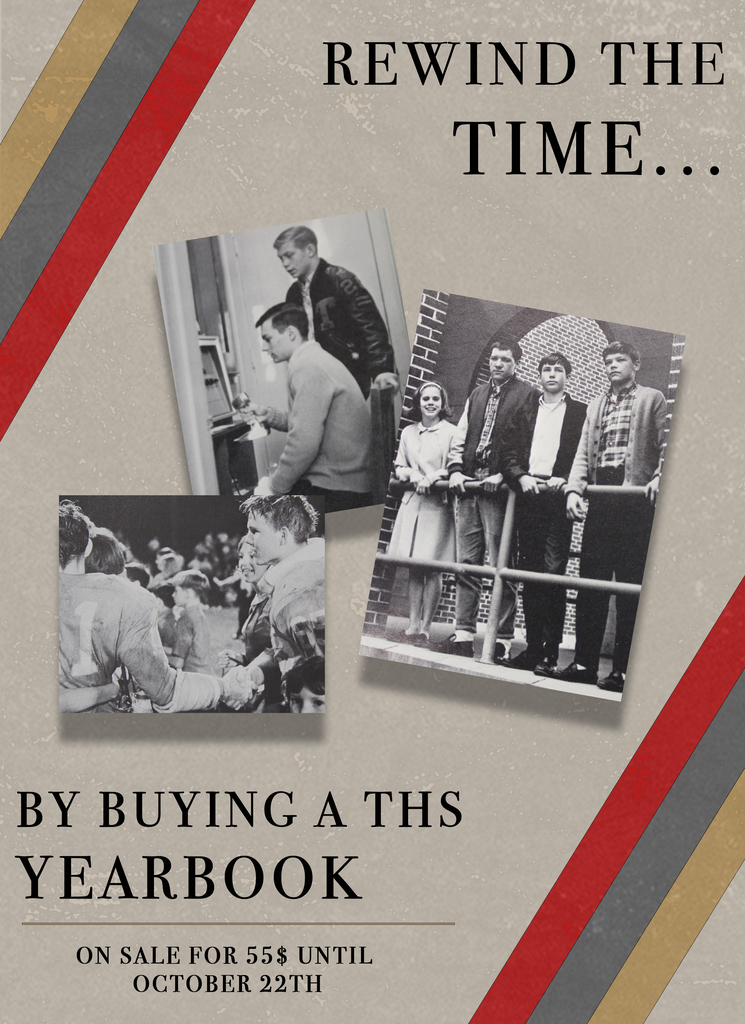 Mrs. Nelson's Accelerated Algebra 2 class reviews logarithmic and exponential functions with board games they made.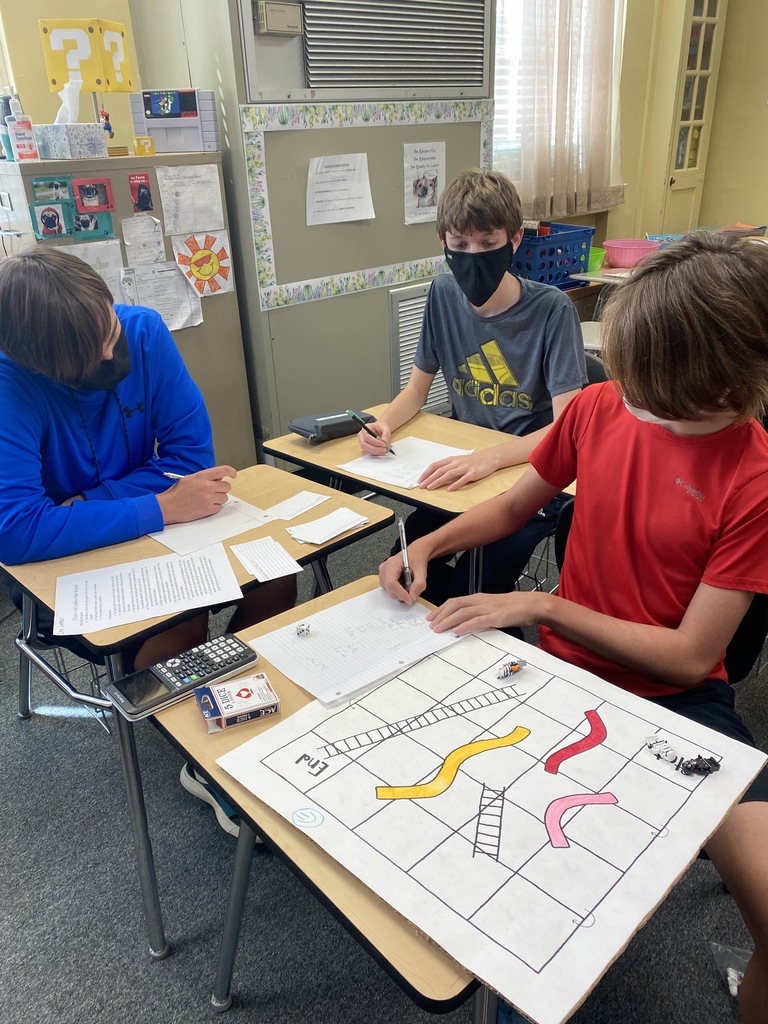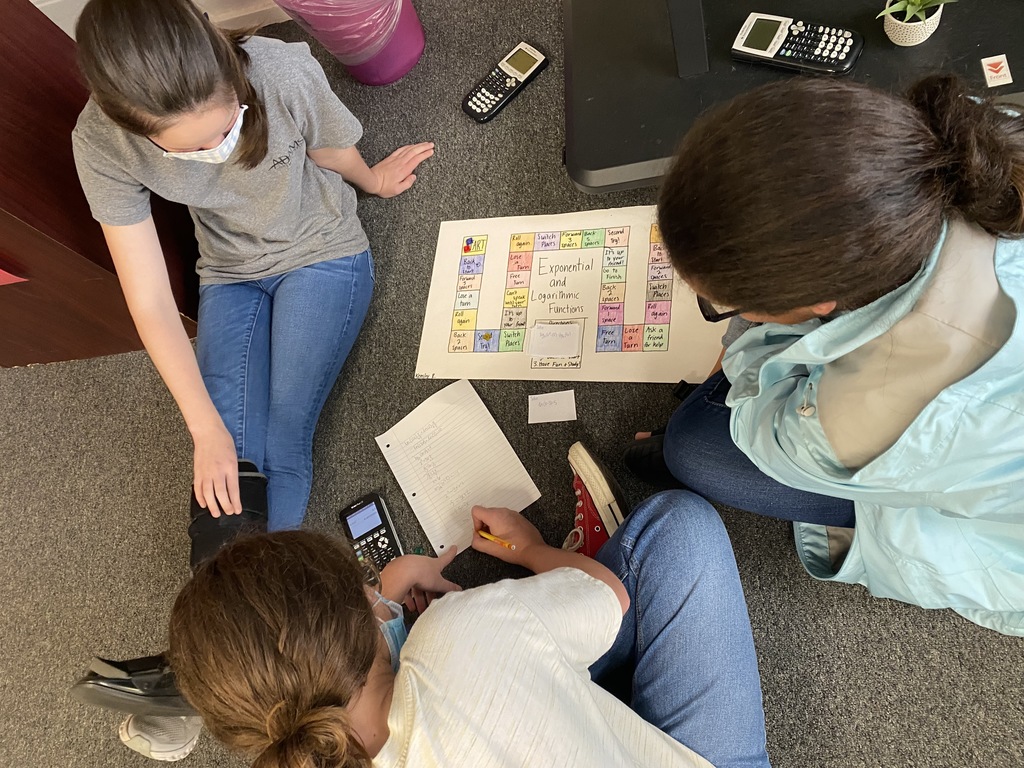 Students in Mrs. Knop's class are studying the different types of government. Their in-class activity was to build towers based on their assigned type of government. For example: the Democracy group voiced their opinion on how to build the tower, but they had to vote for the final plans. The students enjoyed the fun activity to wrap up their unit.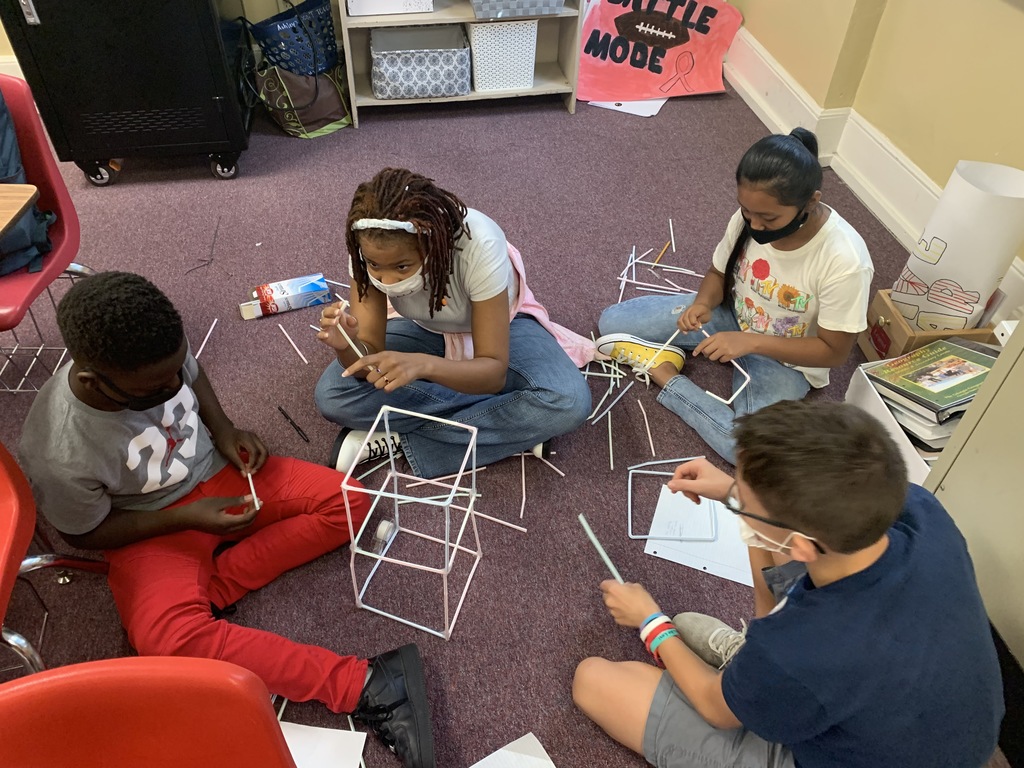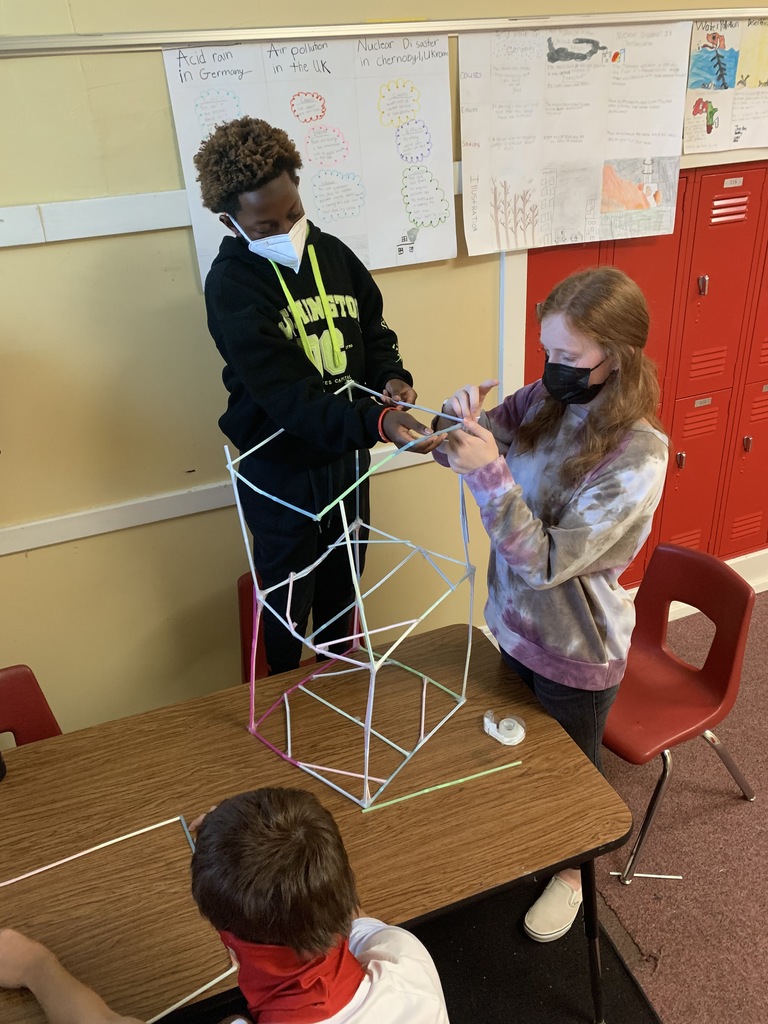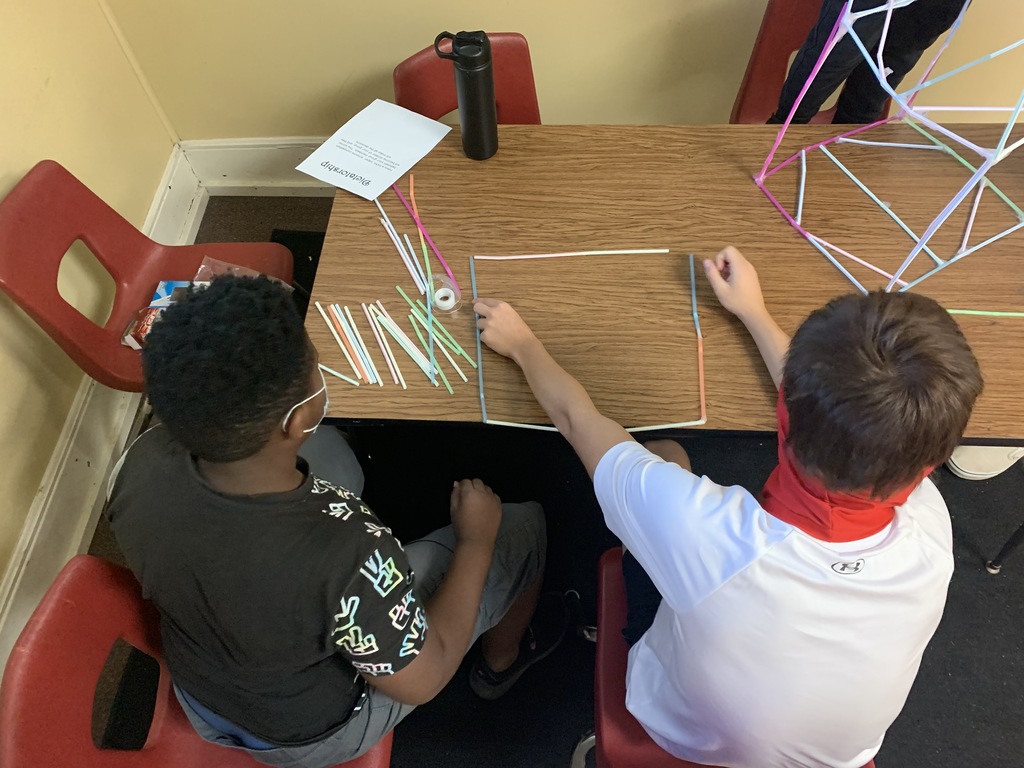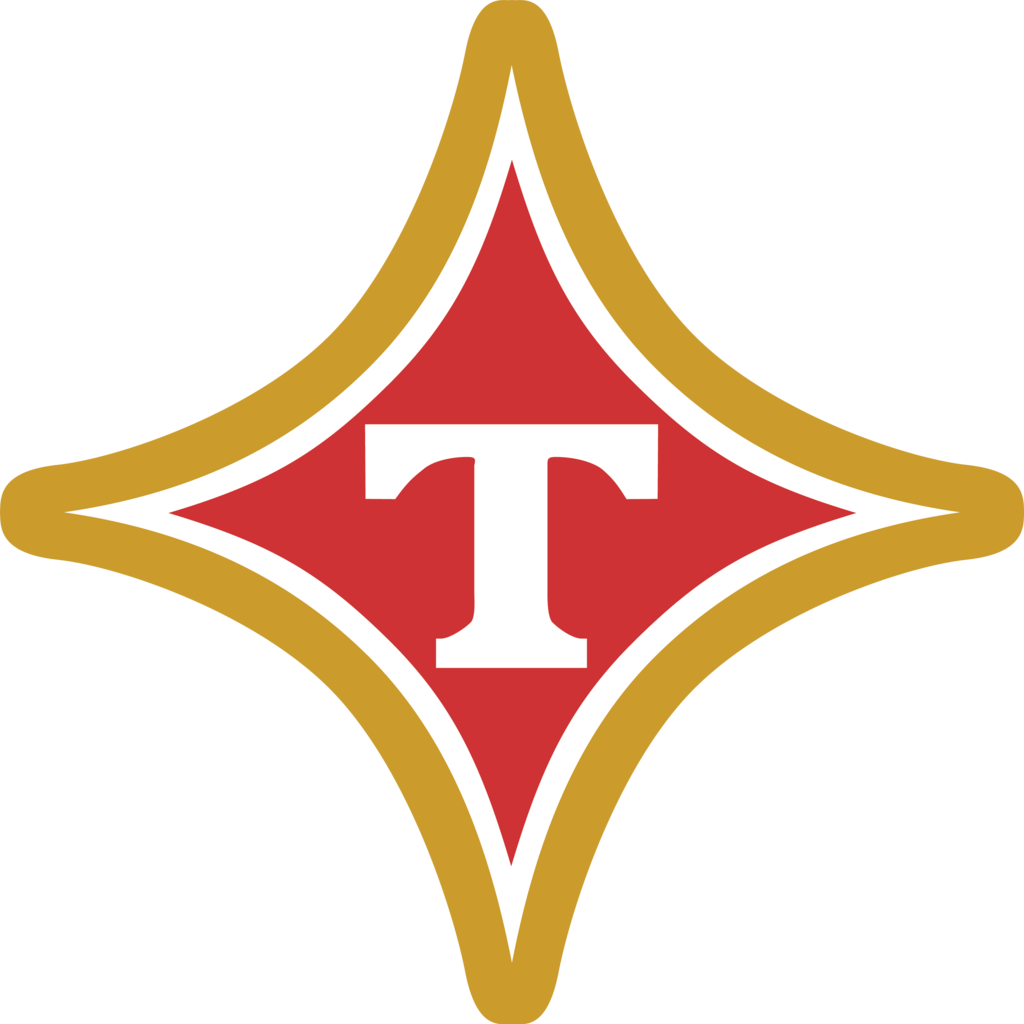 Congratulations to the THS Lady Bulldog Volleyball Team for their win over TCCHS yesterday. They had a great fan club supporting them!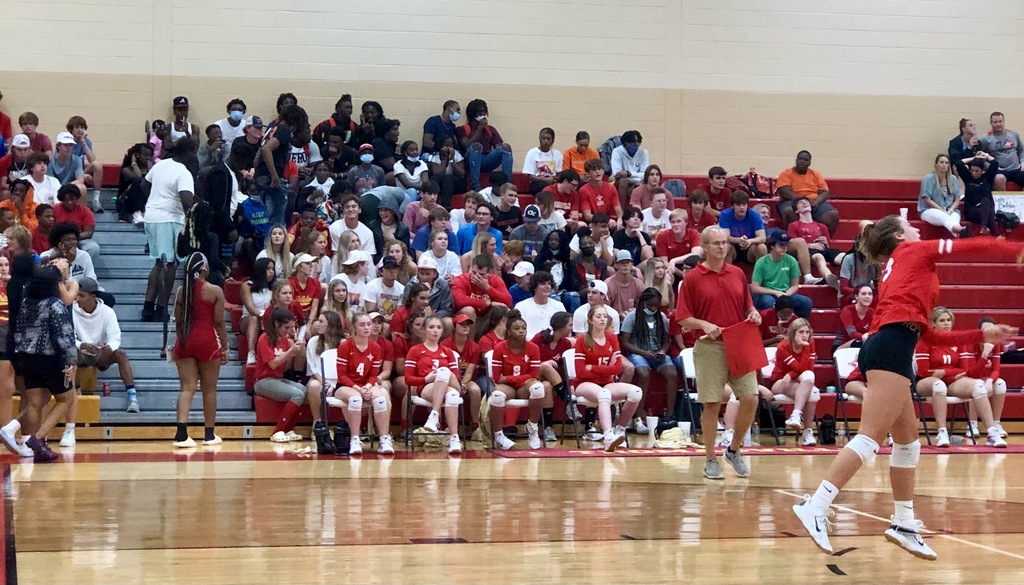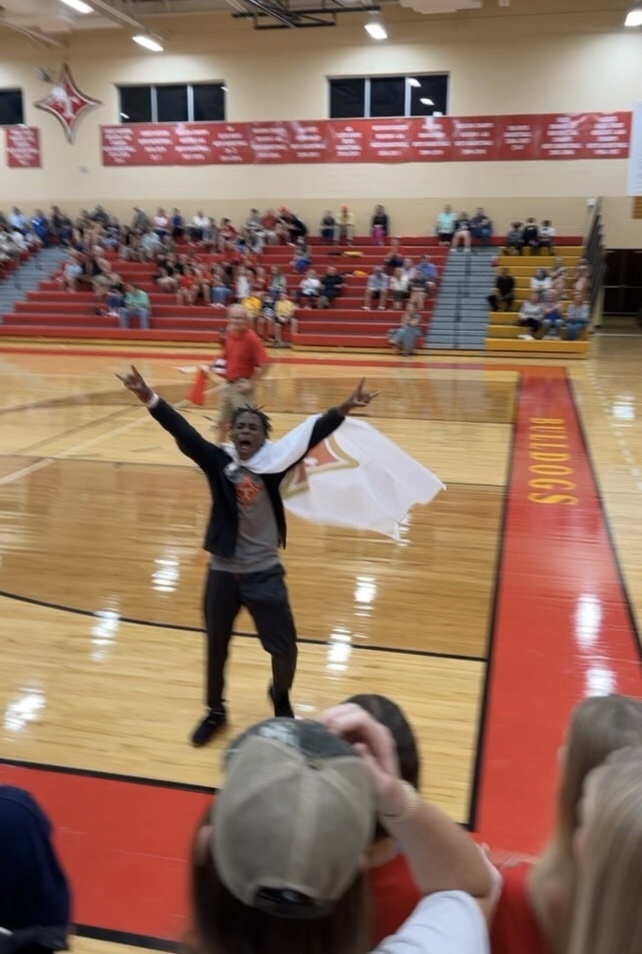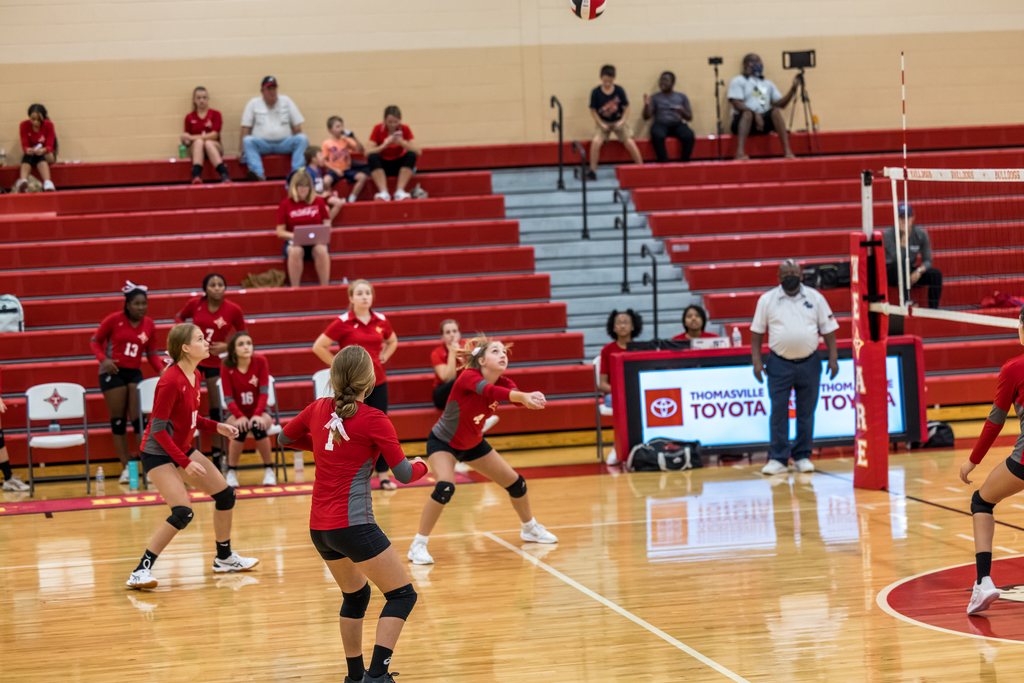 Congrats to our new NHS inductees! These students have shown exceptional academic abilities as well as leadership. We look forward to them serving our community!