Thomasville City Scholars Academy students, under the guidance of Amanda Nelson, participated in the annual Sonia Kovalevsky Days at VSU. Kaitlin Kasper captured 1st pla...
Interventional Cardiologist Clay Sizemore, M.D. hosted Jamie Gammel's Scholars Academy Biomedical Science class for an awesome experience in the Cardiology Department at ...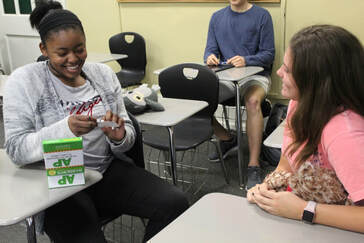 Thomasville City Scholars Academy celebrated all things related to Advanced Placement on April 8 & 9, 2019, to recognize Thomasville High School's recent designation as an AP Honor...