Four Thomasville City School students have been selected to the Georgia Music Educators Association (GMEA) South Georgia Region Honor Band. 
Even though the Region Honor Band event was cancelled this year due to the current school closures, GMEA will still recognize these students by presenting them with a medal and a copy of the event's intended concert program that has their names listed:  senior Katie Tabb on clarinet, senior Sam Watts on trumpet, freshman Jon-Henry Ellis on euphonium, and 8th grader Cruz Pozo on saxophone.
To be eligible to audition for the Region Honor Band, students first had to score within the top percentile bracket of their instrument group at the District 2 Honor Band Audition, which consisted of a lyrical etude, scales, and sight-reading. The Region Honor Band audition, which consists of the same lyrical etude as well as a technical etude, was then completed via video recording. Six Thomasville City Schools band students auditioned for the Region Honor Band:  Katie Tabb, Sam Watts, Jon-Henry Ellis, Max White, Aidan Lee, and Cruz Pozo. All students who auditioned put in a tremendous amount of extra time and care in preparing for their auditions and represented the Thomasville City Schools district well.
Under normal circumstances, the honor band event is held every April at Valdosta State University in Valdosta, Georgia. Less than 300 students in grades 7-12 across the entire South Georgia Region are accepted to the South Georgia Region Honor Band. At this event, students spend several days rehearsing with clinicians and esteemed educators and listening to professional or collegiate groups perform. The event culminates in a performance by the Honor Band students.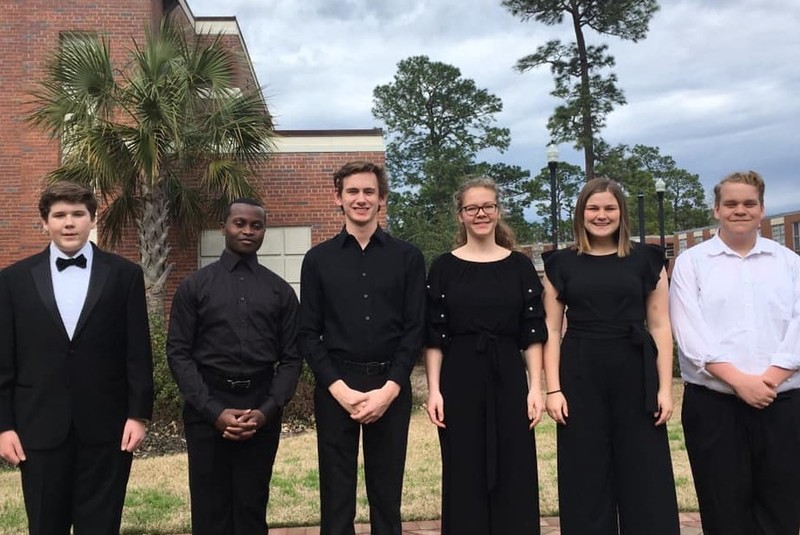 High School District Honor Band:  Jon-Henry Ellis, Sam Watts, Max White, Katie Tabb, Ella Millere, and Aidan Lee.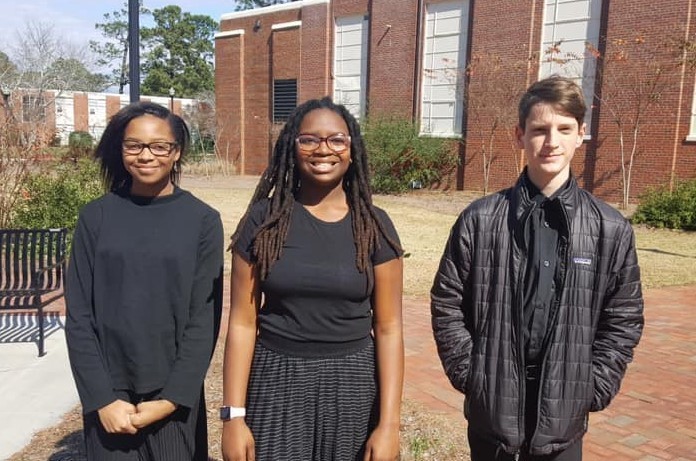 Middle School District Honor Band:  Kaliste Moore, Akisi Jones, and Cruz Pozo.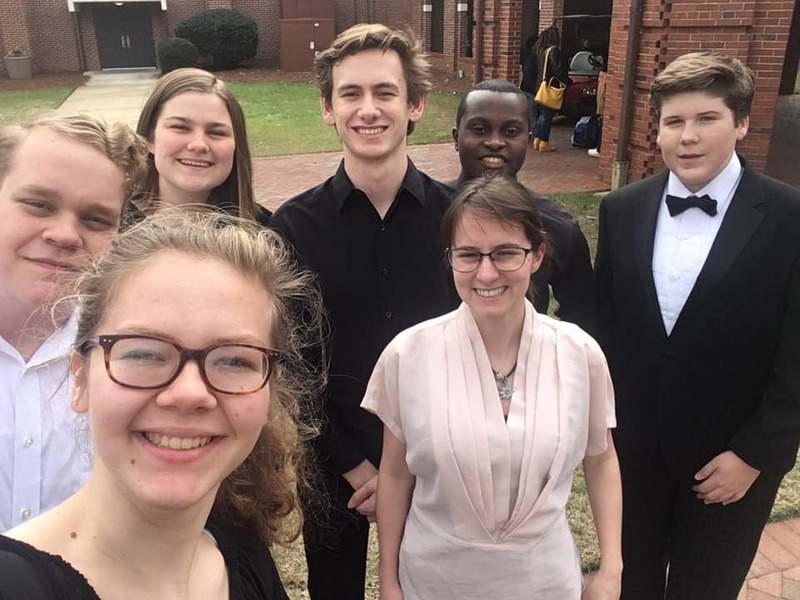 High School District 2 Honor Band musicians take a selfie with their band director: Katie Tabb, Samantha Jones,  Aidan Lee, Ella Millere, Max White, Sam Watts, and Jon-Henry Ellis.