Thomasville City Schools' week of planning and Open House events culminated in a district-wide meeting where teachers left inspired and motivated to dive into the 2019-20 school year.
Interim Superintendent Lance Heard served as the bookends of the meeting by introducing himself to the district and later closed the meeting with glowing compliments about the outstanding accomplishments of Thomasville City Schools that he has witnesses thus far. Heard pointed out that the district's CCRPI score is above the state average and described the athletics program as "second to none."
Heard also charged teachers and administrators to give their best efforts every single day, which will lead to all outcomes "getting a little bit better each day."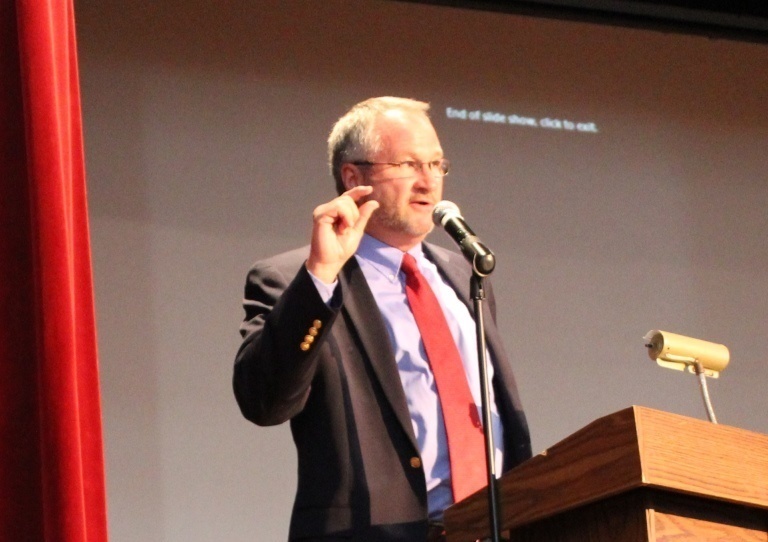 Thomasville High School's Principal Dr. Shannon Norfleet was presented with a United States flag by Lindy Savelle, a retired federal law enforcement agent for the Federal Bureau of Investigation (FBI), Defense Criminal Investigative Service (DCIS), and the Special Inspector General for Afghanistan Reconstruction (SIGAR). Savelle grew up in Mitchell County and currently resides in Thomas County.
The flag was flown on April 6, 2019, at the United States Embassy in Afghanistan in memory of two Thomasville City Schools' students who lost their lives in the 2018-19 school year: Levi Knop and Harrison Hooks. Savelle had been approached by Thomasville High School and Scholars Academy teacher Dale Kelly about the need for a flag in the THS Cafeteria.
"I said that I would be very honored to fly a flag for Thomasville High School," said Savelle. "I was also asked what the hashtag, #ThomasvilleStrong, on the certificate meant."
Savelle told how she had the privilege of sharing with the United States Marine Corps Sergeant who raised the flag about her "Live Like Levi" t-shirt and wearing red and black to honor the memory of Harrison when she heard about the tragic events while she was in Afghanistan. Savelle went on to compare the heroic labels that are given to military and law enforcement with the heroic deeds that take place daily with teachers and students in the classroom.
"Teachers make the sacrifices and often ask for and get nothing in return," said Savelle.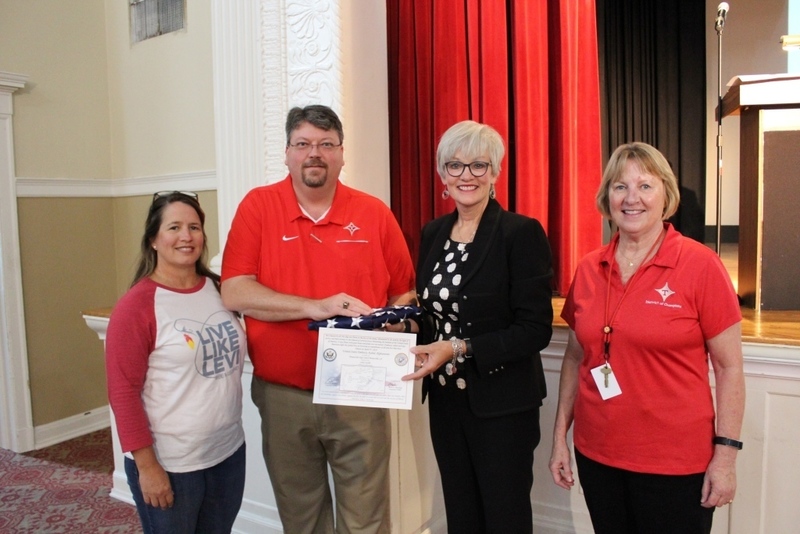 Next, Thomasville City Schools' 2019-2020 Teacher of the Year Barbara Peralta was recognized and given the keys to a new Jeep, courtesy of Thomasville Chrysler Jeep Ram. Peralta will be allowed to drive the new vehicle for the first half of the school year.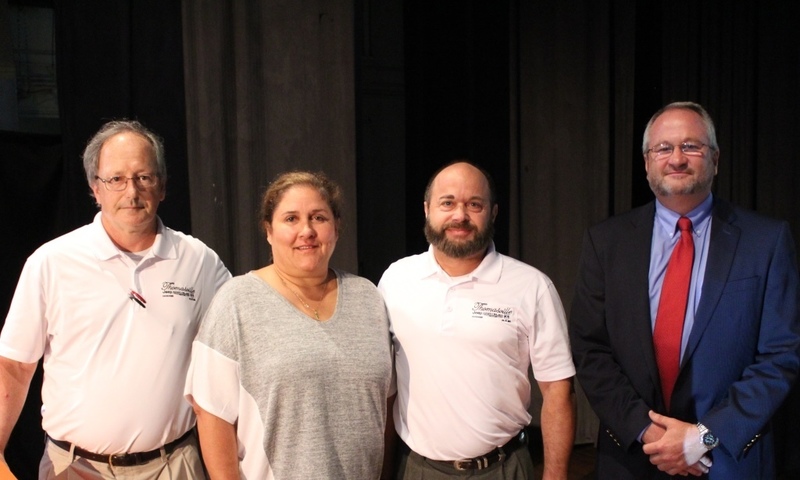 The keynote speaker for the meeting was motivational speaker Dave Weber (www.daveweber.com). Weber's "Sticks and Stones Exposed" overarching message about relationship-building and communication was honest and inspiring.
"Words impact relationships, relationships impact culture, and culture impacts results," said Weber.
Weber zeroed in on topics that are critical to the success of any organization such as unity in an atmosphere of trust, support, and honesty. Educational terms like "Learning Community" were examined to point out that the strength of a community of people lends itself to ease of learning.
Teachers and administrators were encouraged to look for ways to praise those in their lives and watch to see the impact of the affirmation.