GOAL
The goal of the Finance Department is to develop and implement a fiscally responsible budget that enables our staff to provide the highest quality education to our students while being good stewards of taxpayers' dollars by establishing internal controls, operating efficiently, improving organizational effectiveness, and maintaining transparency in financial decisions.
FINANCE DEPARTMENT STAFF

DEPARTMENT INFORMATION

Kimberly NeSmith - Chief Financial Officer
Connie Avant - Coordinator of Finance
Anita Moore - District Bookkeeper
Melinda Lee - Payroll and Benefits Specialist
Carole Hester - Administrative Asst. for the Finance Department

Our services include accounts payable, accounts receivable, financial services, and payroll and benefits. We strive to provide excellent customer service for the public and the TCS staff and students.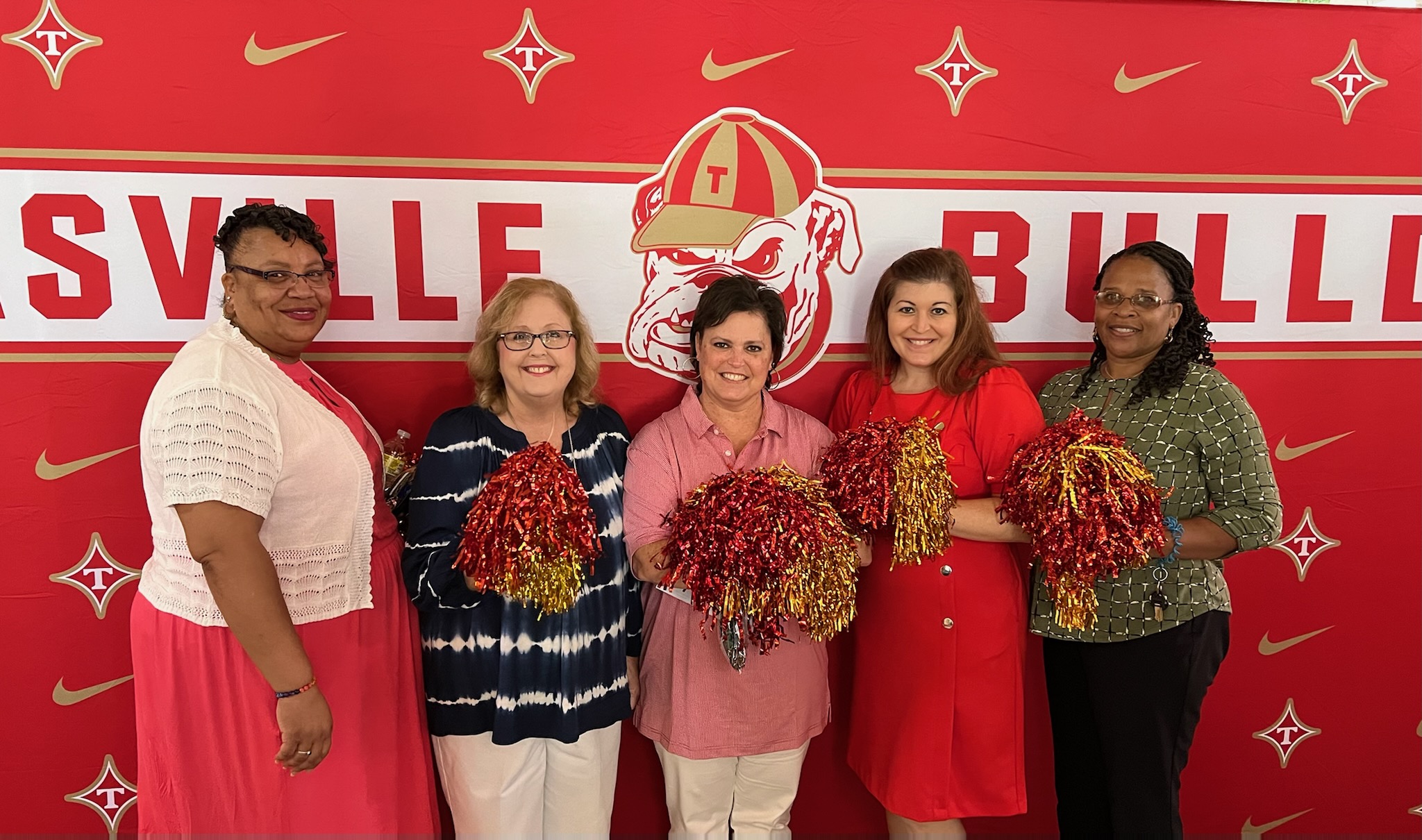 Financial control refers to the mechanism used for ensuring that resources are properly spent as directed by the school board. It is also the goal with financial control to ensure that the actual spending of funds is compared to the planned expenditure of funds.
The objectives of the Superintendent and the Board of Education in providing financial statements and reports are the following:
Present the financial statements of the District in multiple categories (funds) that generate and greatly determine expenditures

Emphasize the large percentage of funds spent at the local school level and the efficient level of expenses at the Central Office

Itemize the expenditures in categories that most clearly explain "where the money goes"

Illustrate different funds that by statute cannot be transferred to cover shortfalls in another fund
By providing these statements and reports, we hope to demonstrate to our community that the Board of Education is working in the best interest of our children in the Thomasville City Public School system, and that we are here to serve our citizens while meeting the needs of our students.
SYSTEM FINANCIAL INFORMATION
Thomasville City Schools, attempts in all areas of operations to maintain a level of transparent communication with the public.