High School Picture Day will be Monday, September 20th.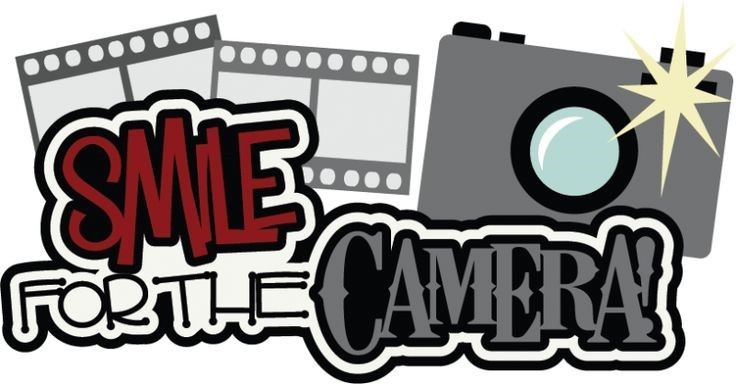 2021 Bulldog Showcase ft. THS Competition Cheerleading Squad.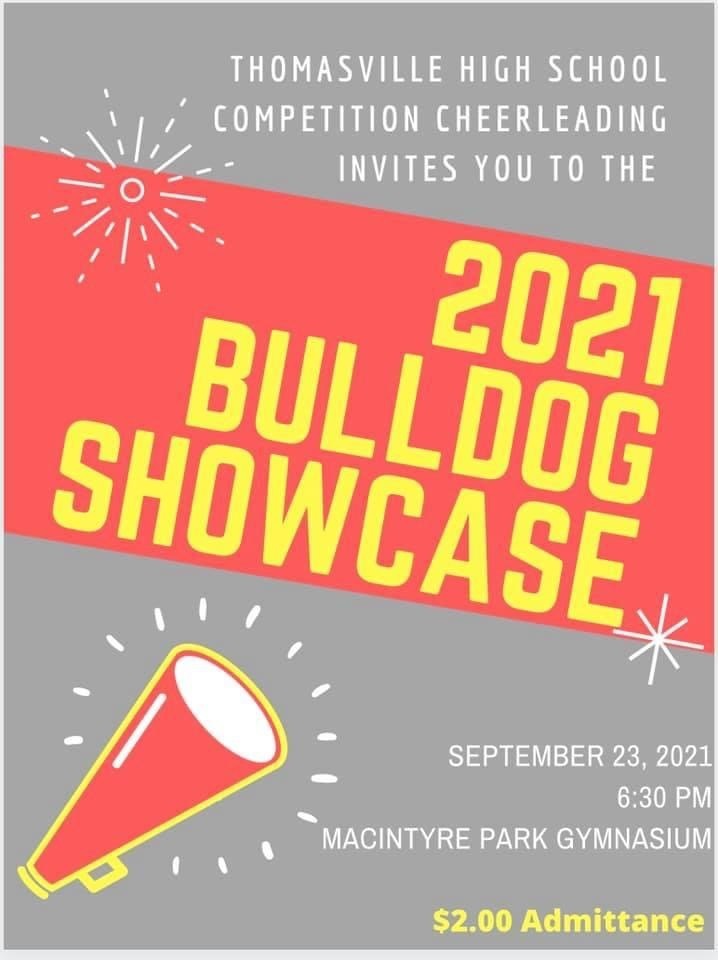 High School Yearbooks are currently on sale!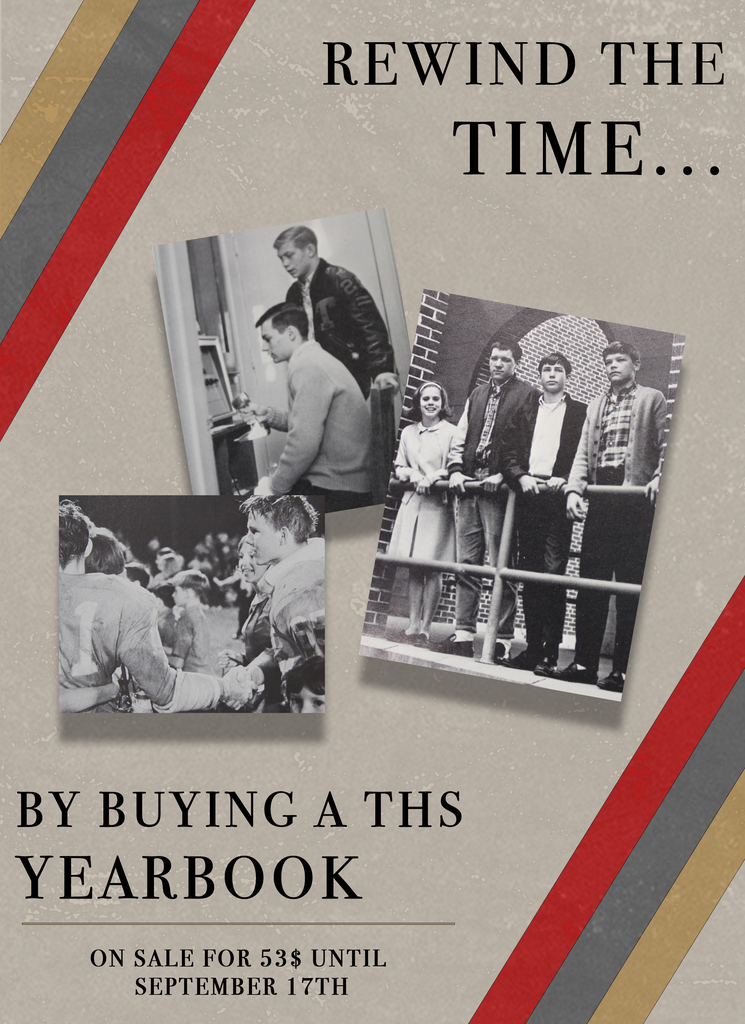 THS Homecoming Dance will be Friday, October 8th. More details coming soon! Go Dogs!
Kick-Off Vaccine Clinic Join Archbold at the Thomasville City High School home football game this Friday and get vaccinated! No appointment required!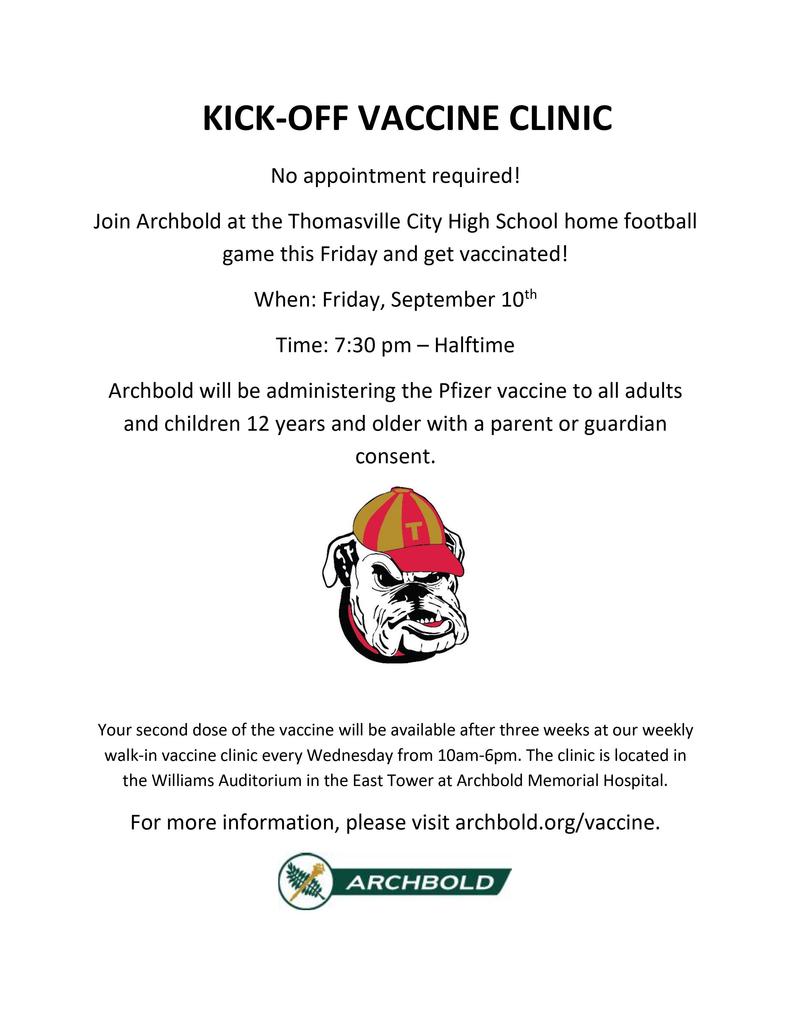 🚨Thomasville Fans🚨 This Friday WEAR GOLD to support Childhood Cancer Awareness Month!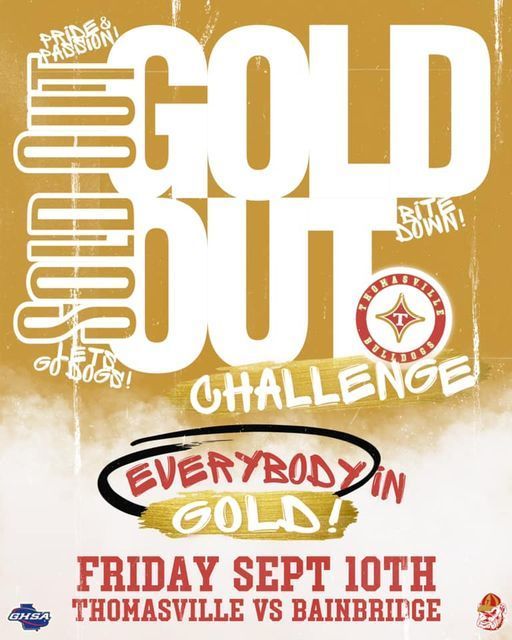 See the attached message for information on ordering Junior and Senior Supplies.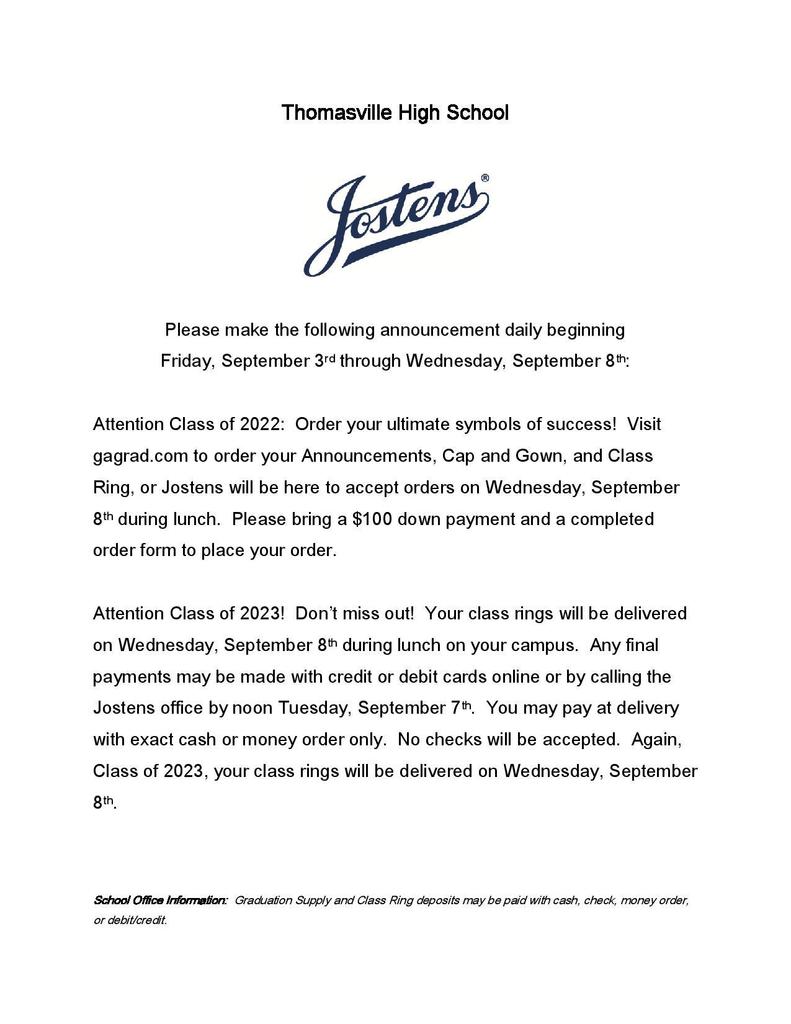 Tickets for the THS vs Cairo football game are currently available online through Ticket Spicket (
https://spicket.events/thomasville
). Tickets will be sold at THS in the Dog Pen Thursday and Friday from 10 AM - 2 PM. All pre-sale tickets are $8, while tickets at the gate will be $10.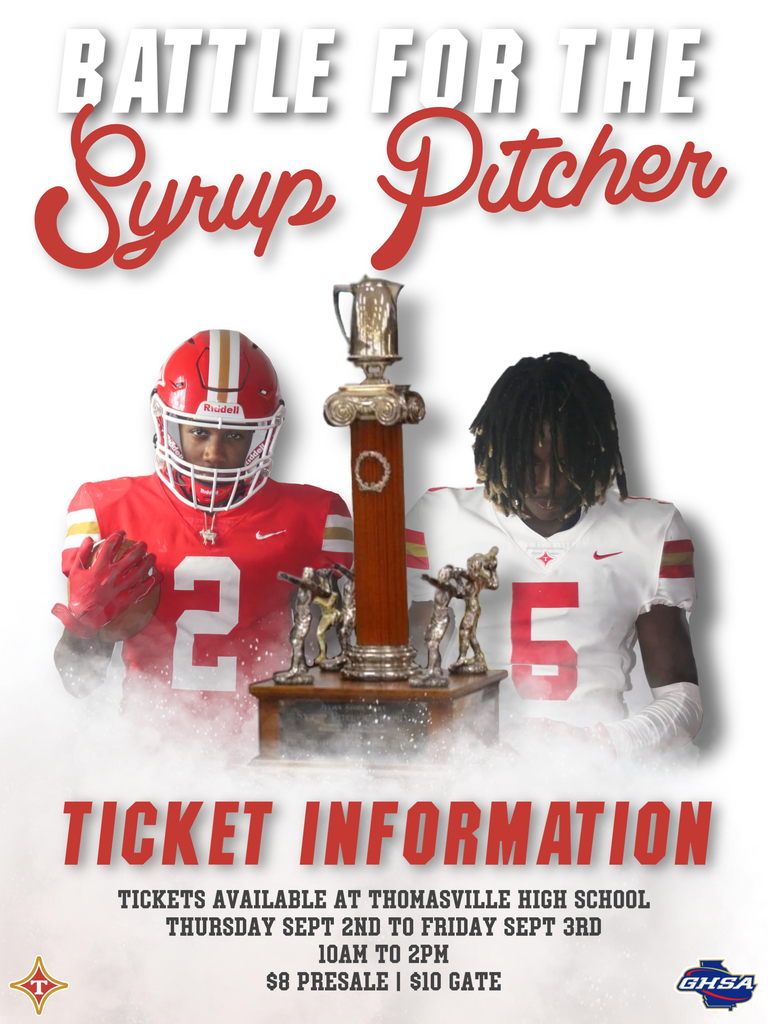 Today from 4:30-7 the THS football cheerleaders will be hosting our annual drive thru pep-rally in the football stadium parking lot! The cheerleaders will be painting car windows for $5. There will also be a small concession stand. Pompoms, megaphones, and tattoos will all be available for purchase. The band will be stopping by at 5:00 for a performance! We look forward to seeing all of our bulldogs painting the town red and gold with their cars painted!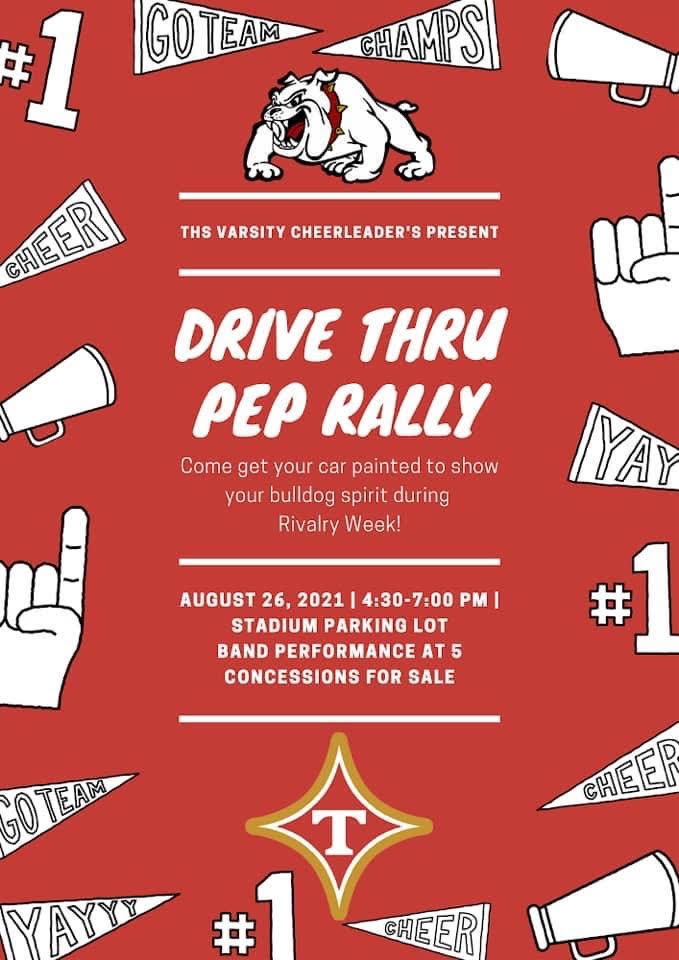 𝐀𝐍𝐍𝐎𝐔𝐍𝐂𝐄𝐌𝐄𝐍𝐓 📣 Thomas County Community Assessment Survey - Thomas County Family Connection is one of the 159 counties that make up Georgia Family Connection. Georgia Family Connection is the only statewide network of its kind in the nation. Local organizations join forces together in a collaborative manner to achieve better outcomes for children and families. The community survey results will help determine how to best meet the needs of local citizens. A report from the community assessment will be made available to the community later this year. Please go to
https://bit.ly/ThomasCountySurvey
to complete the survey.

🔴🟡 Ticket Information for THS vs TCC 🟡🔴 Cost: $10 Where: Thomasville High School When: Wednesday through Friday Time: 10AM to 2PM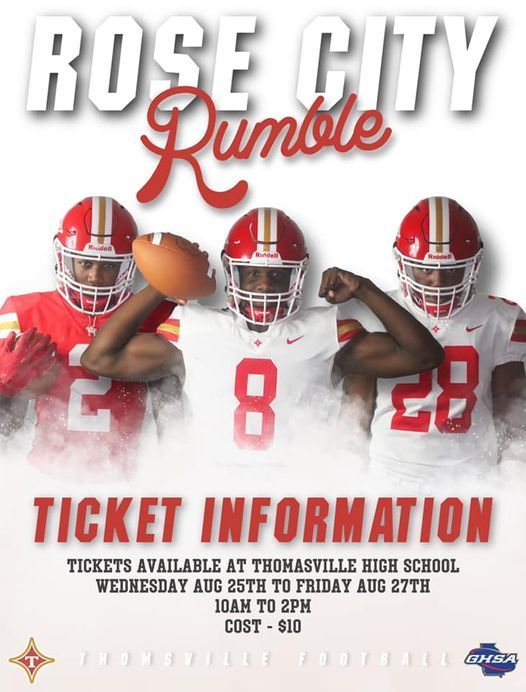 CHARITY ALERT!!! THS Volleyball is selling shirts to raise money for the Rally Foundation. Shirts will be $20 with 100% of the profit going to the foundation. Please message us (Mrs. Fitzgerald) with the size(s) you would like to purchase. The pre order time frame will end Wednesday August 25th at midnight. They will be perfect to wear under the Friday Night Lights during the month of September, which is Childhood Cancer Awareness Month. Here is a personal testimony from a friend, when asked about different foundations: "Personally, Rally Foundation has supported us the most through our journey. They were the only organization who called during ******'s treatment and did many visits to the hospital. They showed up with Thanksgiving dinner without us asking. And they support many research projects. The one that was done in ******'s name was given to a doctor in Alabama and she wrote us a personal letter. They also covered 10 art therapy appointments for ****** but it was open to any of us." If you would like to know more about Rally! read below or visit
https://rallyfoundation.org/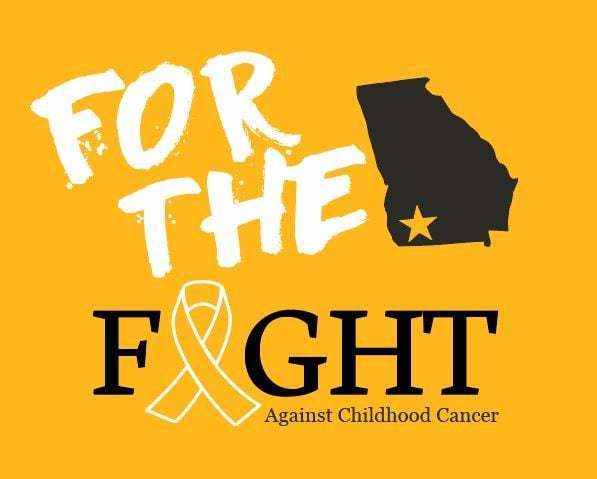 This week is our annual Thomasville week. It is time to paint the town Red and Gold!! Every day show our Bulldogs your support by wearing your Red and Gold ALL OVER TOWN! Be sure to take pictures and post them all over social media to show your support of our student-athletes.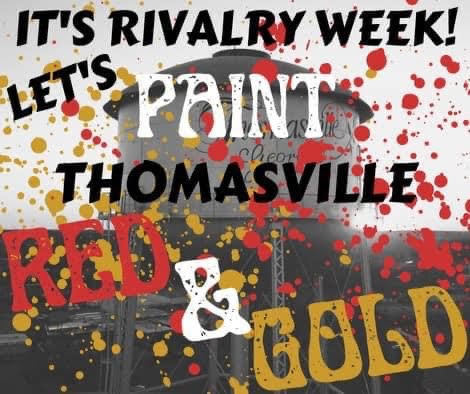 Interested in trying out for this year's One Act Play? See the attached flier for more information.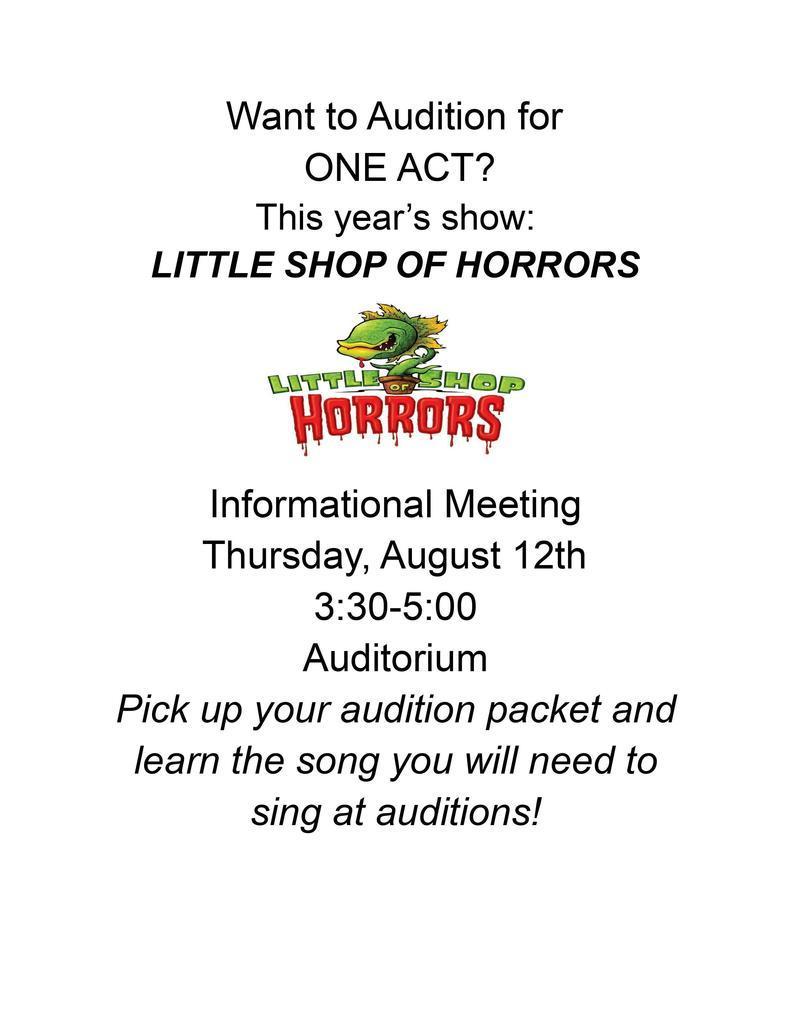 Bulldog Parents, The school will be providing all school supplies for the 2021-2022 school year! Items not provided: backpacks, lunchboxes, any clothing specific for a class (PE, Dance, Welding, etc.)

Are you ready for the 2021-2022 School Year? Take a look at Our Return to School Plan for information regarding the new school year! The Plan can be viewed at
www.tcitys.org/return-to-school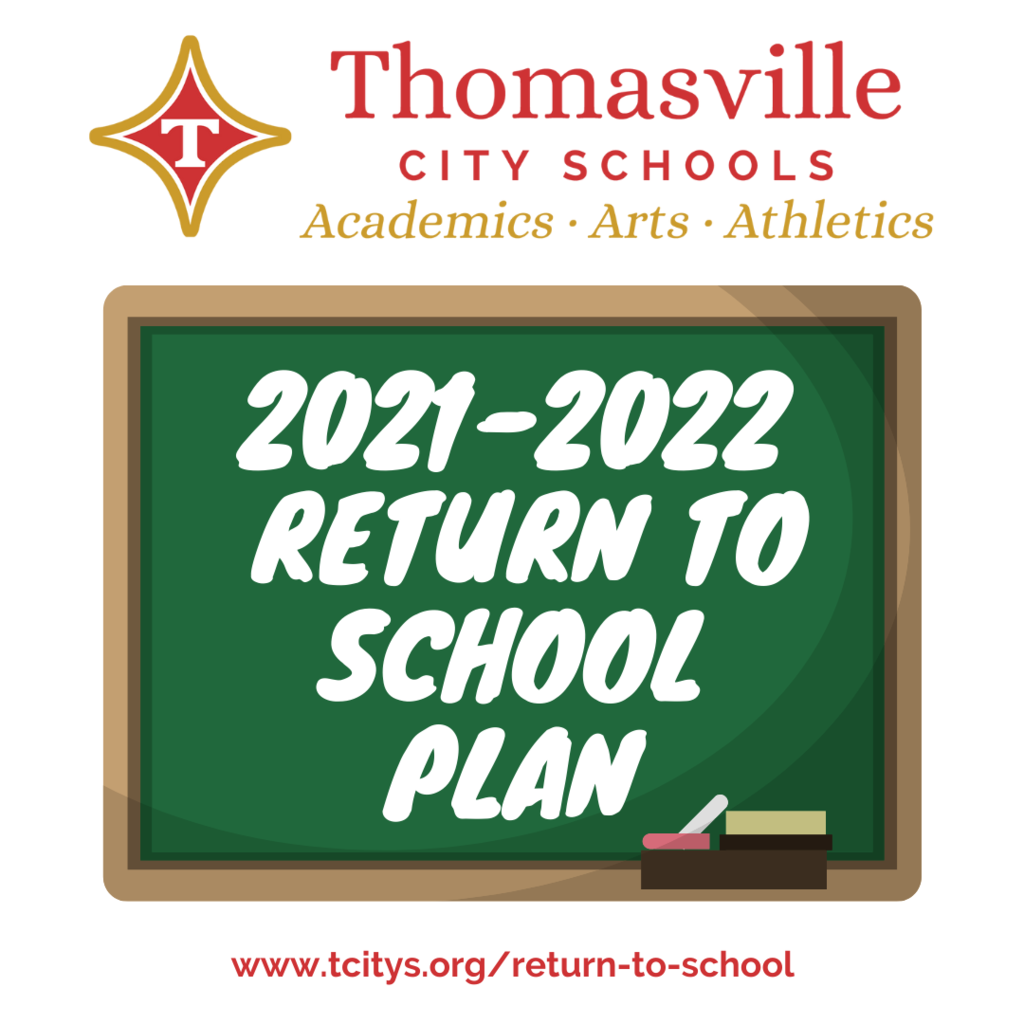 REVISED: 🏫2021 Open House Dates & Times #ThomasvilleCitySchools #BulldogPride #AcademicsArtsAthletics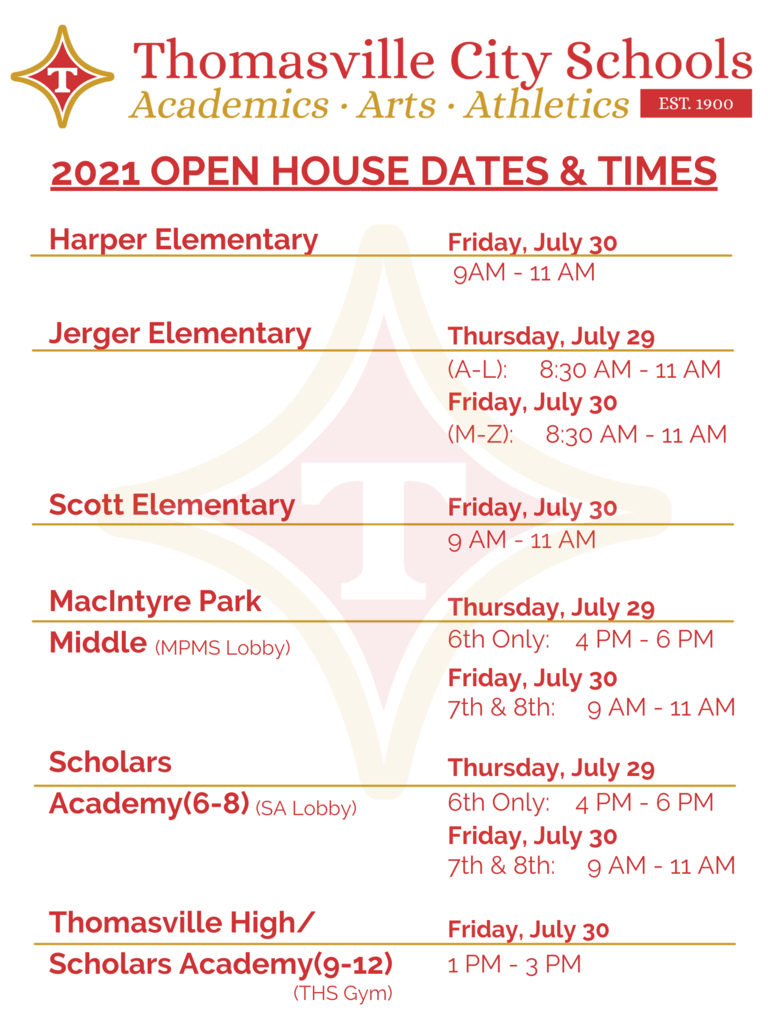 We hope everyone is having a great and safe summer. Open House for all high school students will be July 30th 1:00 PM - 3:00PM in the gym. Go Dogs!

Congratulations to the NEW Thomasville High School Athletic Director, Coach Jeremy Rayburn! #BulldogPride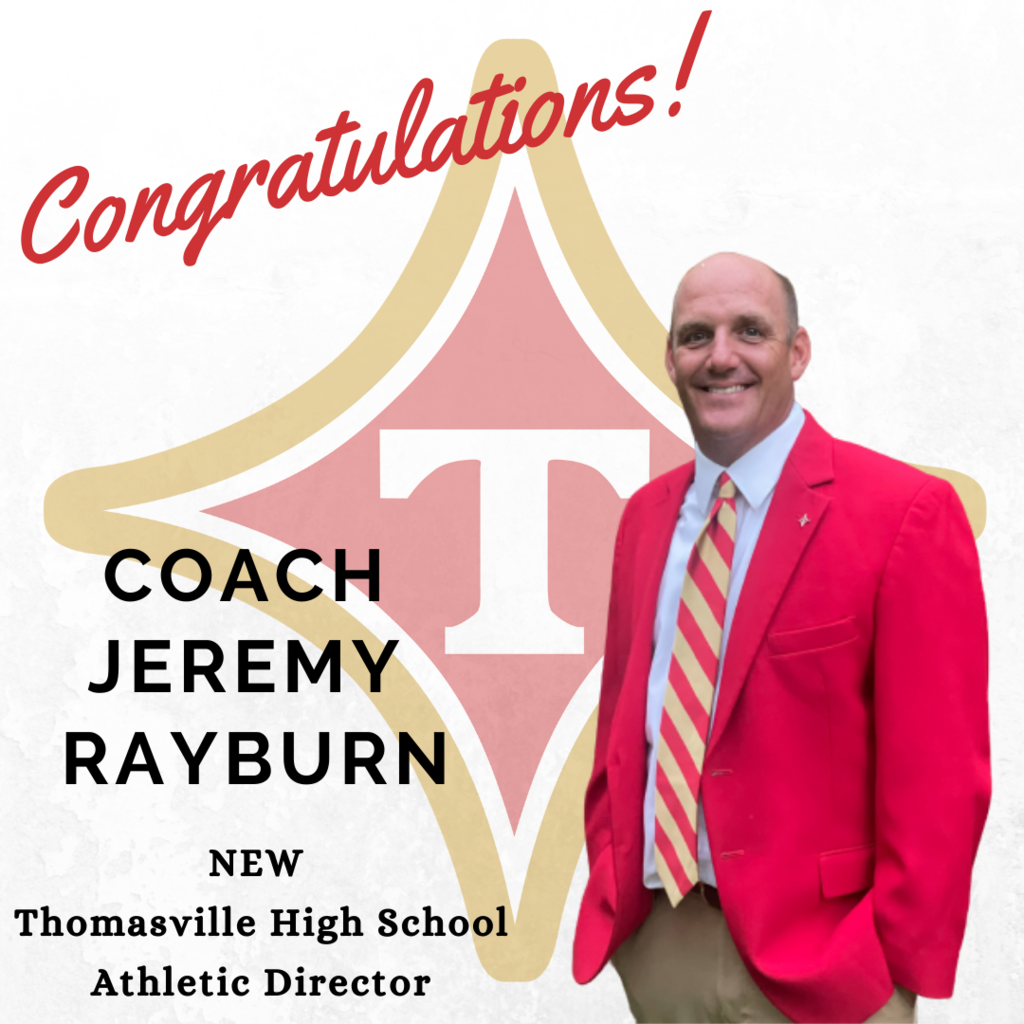 Congratulations to Baseball Players for being named to the All State and All Region Teams! #BulldogPride