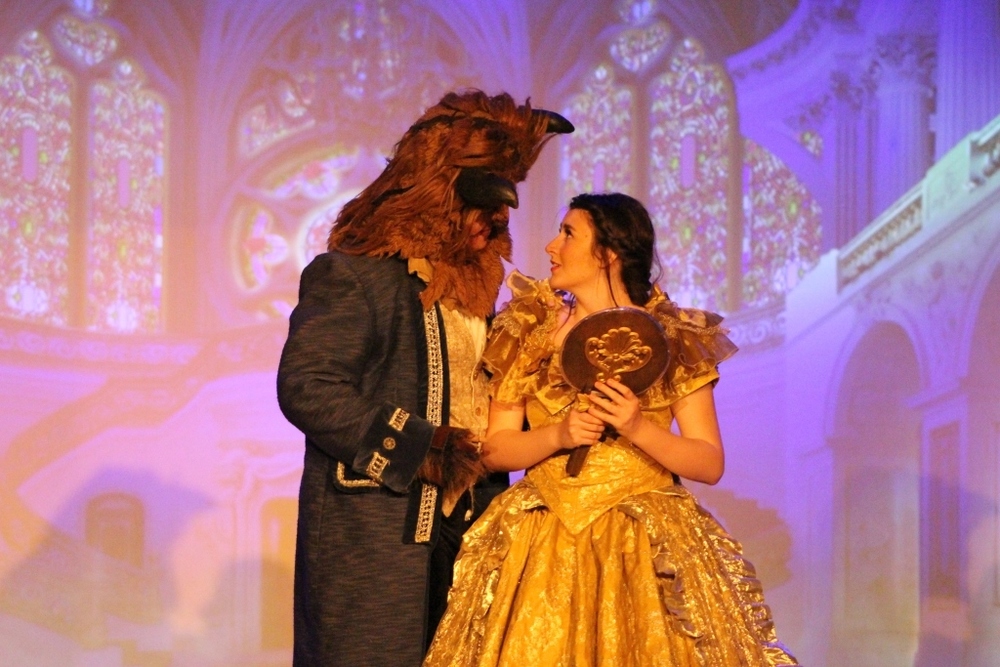 Beauty and the Beast Sneak Peek
Desiree Celaya Student Photographer: Molly Novak
Thursday, March 05, 2020
Enjoy this sneak peek of Thomasville City Schools' production of Beauty and the Beast which will be performed in the MacIntyre Auditorium on March 6 & 7 @ 7pm and on March 8 @ 2pm. Tickets are on sale at Scholars Academy: students $10 & adults $15.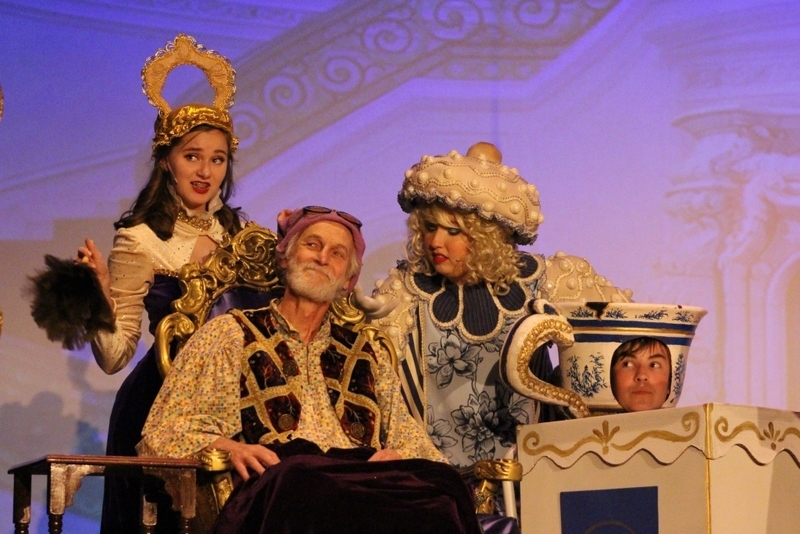 Anna Myhre (Babette), Julianna Watson (Mrs. Potts), and Hogan Watson (Chip) fawn over Marc Cramer (Maurice) since they spend their lonely days in an empty castle with no one to serve.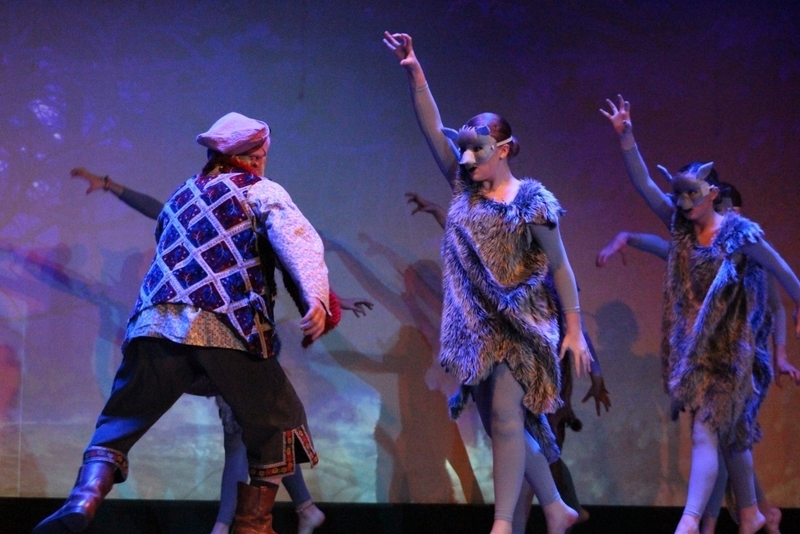 Belle's father Maurice, played by Marc Cramer, is met by wolves who throw him off his course in the woods.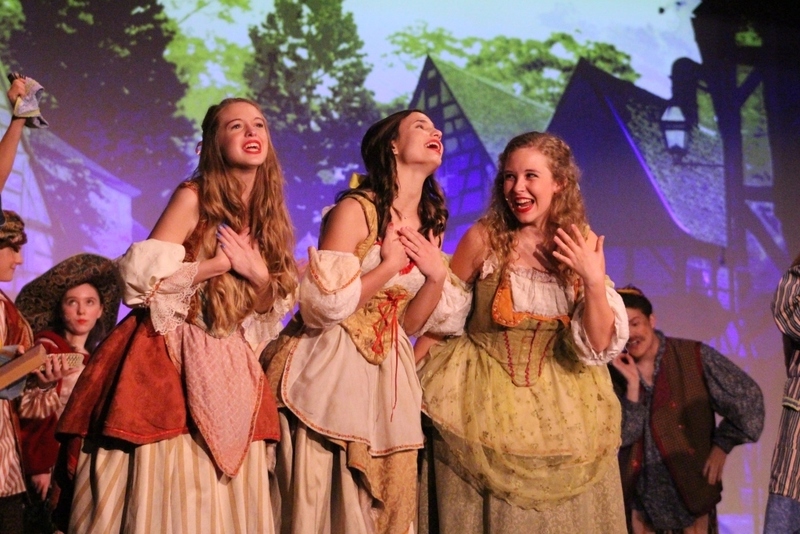 Aubrey Kinard, Sydney Deutsch, and Carson Cochran play the parts of the Silly Girls who are obsessed with the arrogant Gaston.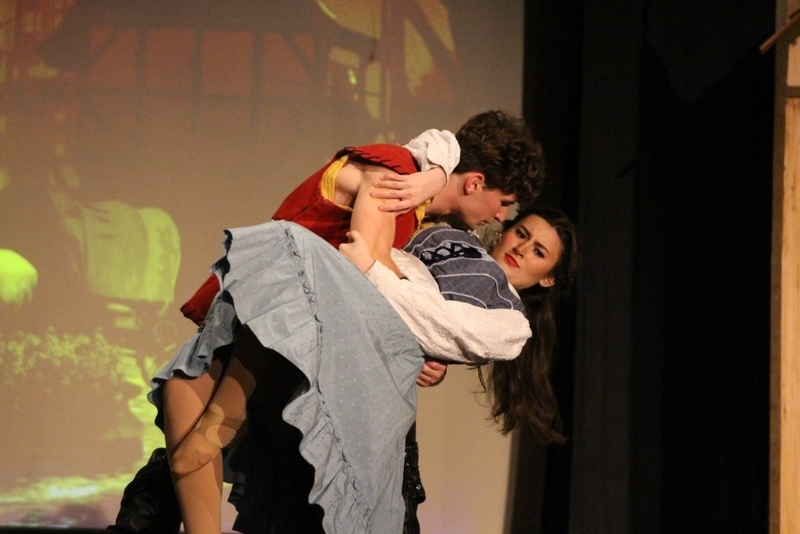 Belle, played by Emily Sumner, grimaces at the unwelcome embrace from the bully Gaston played by Patrick McNeill.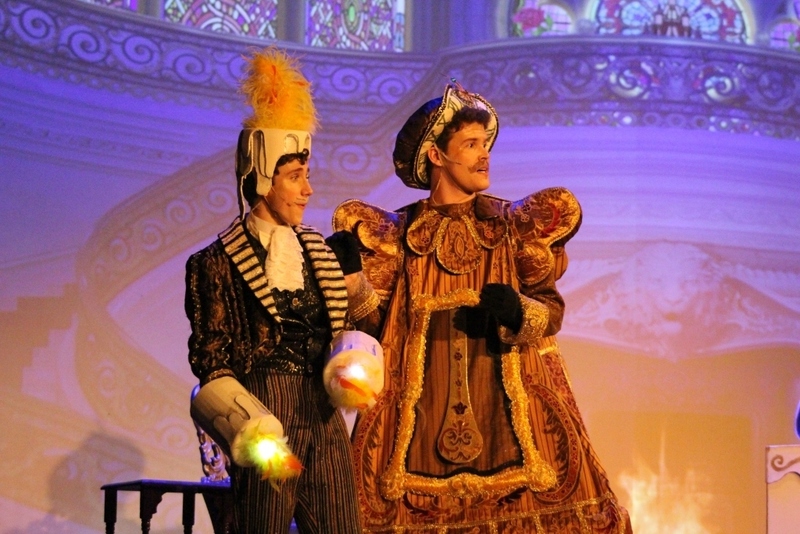 Lumiere and Cogsworth, portrayed by Cole Ridenour and Eli Harbin, look expectantly to Belle who they hope will break the spell of the enchanted castle and all those cursed by it.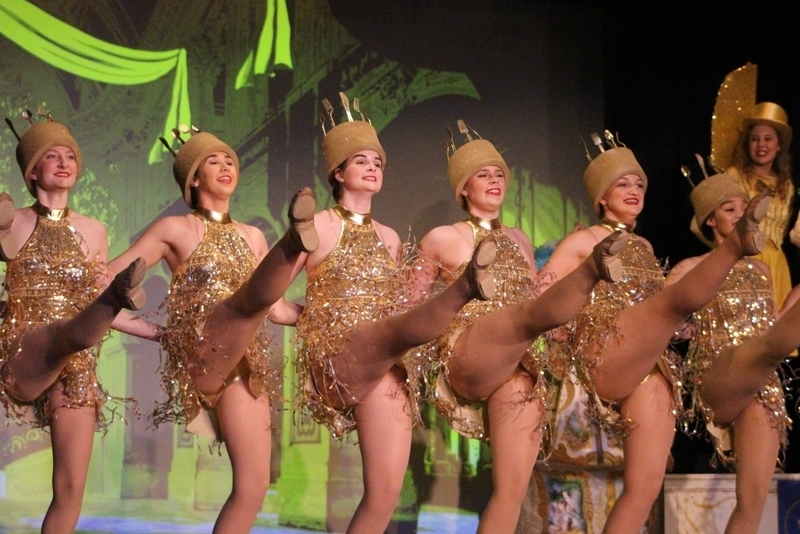 Dancing Flatware McKenna Connery, Makayla Weeks, Lauren Renfroe, Brennan Rae, Sara Strickland, and Kelcee Robinson show off their high kicks during the show stopping number "Be Our Guest."
The Beast and Belle, portrayed by junior Jax Hodge and sophomore Emily Sumner, dance together as they realize their care for each other.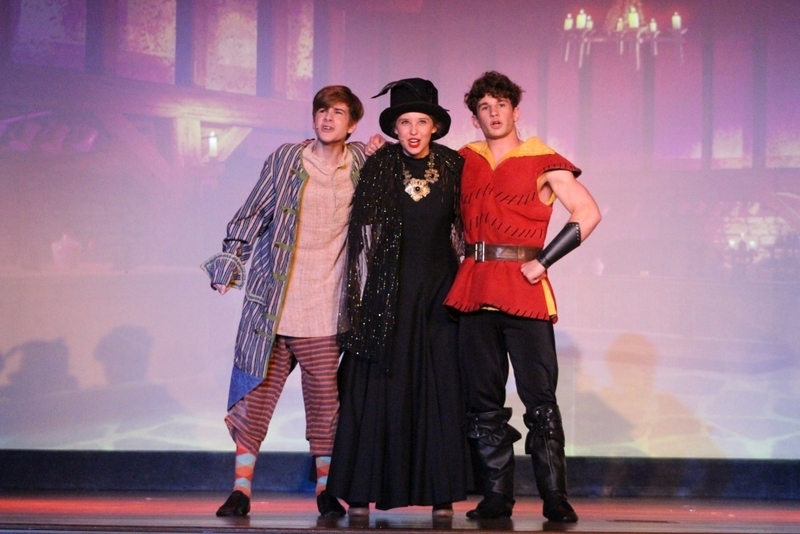 Reid Harbin (LeFou), Carson Cochran (Madame D'Arque), and Patrick McNeill (Gaston) engage in a plot to have Belle's father placed in an insane asylum.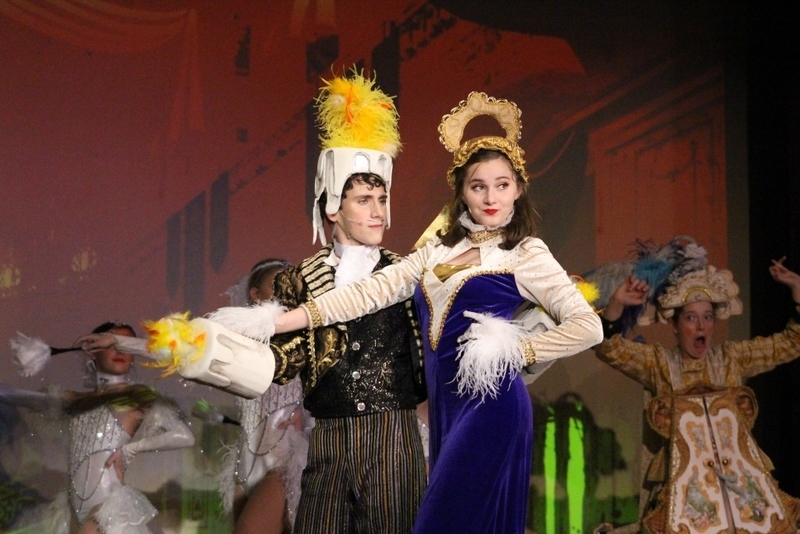 Lumiere and Babette, portrayed by Cole Ridenour and Ana Myhre, dance flirtatiously although they live their cursed lives as an animated candelabra and feather duster as Madame de la Grand Bouche, Ellie Griffin looks on in shock.
Belle and The Beast, portrayed by sophomore Emily Sumner and junior Jax Hodge, rejoice as the spell is broken and The Beast resumes his human form as a prince.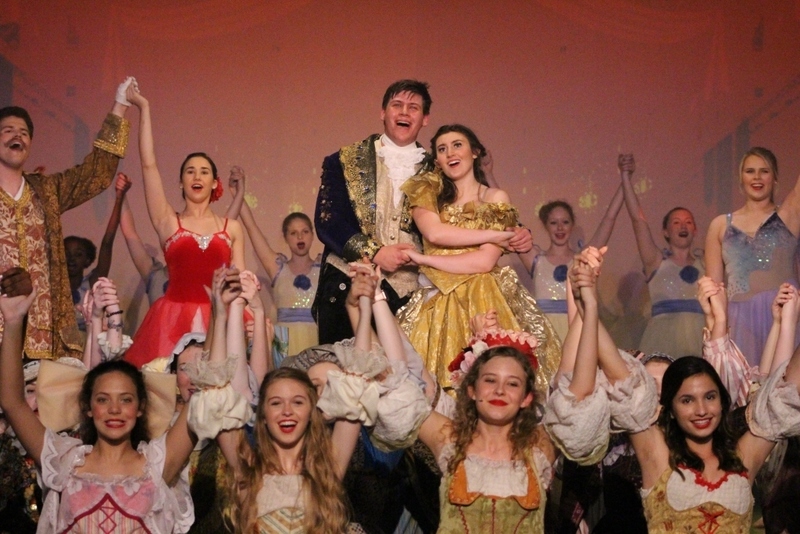 Jayden Singletary (Villager); Aubrey Kinard, Carson Cochran, and Sydney Deutsch (Silly Girls); Eli Harbin (Cogsworth), Makayla Weeks (The Rose), Jax Hodge (The Beast), Emily Sumner (Belle), and Brennan Rae (Enchantress) clasp hands during the curtain call.