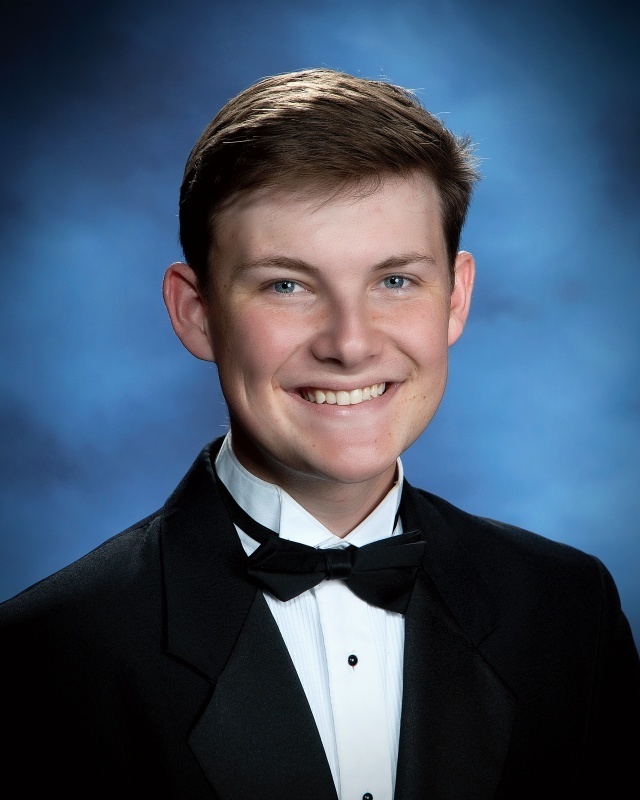 Sizemore Named as Finalist for Jefferson Scholars Foundation
Desiree Celaya
Monday, February 10, 2020
Thomasville High School and Scholars Academy Class of 2020 senior Braxton Sizemore has been selected as a finalist for the University of Virginia Jefferson Scholars Foundation scholarship. Awarded solely on the basis of merit, Jefferson Scholarships are granted to candidates who have undergone a rigorous selection process.
It is a distinct honor to be selected as a finalist for this prestigious scholarship. Each year the Foundation identifies finalists through 62 regional competitions around the country and 2 international competitions. Regional selection committees—comprised of alumni and friends of the University—review transcripts, extracurricular activities, essays, and teacher recommendations before conducting one or more rounds of interviews. Of these regional nominees, only 120 finalists are invited to Charlottesville to compete at the Jefferson Scholars Selection Weekend in March.
The University of Virginia is a place where producing leaders for a self-governing people has always been a primary goal. The undergraduate Jefferson Scholarship Program has been attracting and cultivating undergraduate leaders since 1980, providing them sufficient financial support so that they are free to develop their talents and to use them for the good of the University community. The scholarship is intended to cover the entire cost of attendance for four years at the University of Virginia plus coverage of the supplemental enrichment experiences.