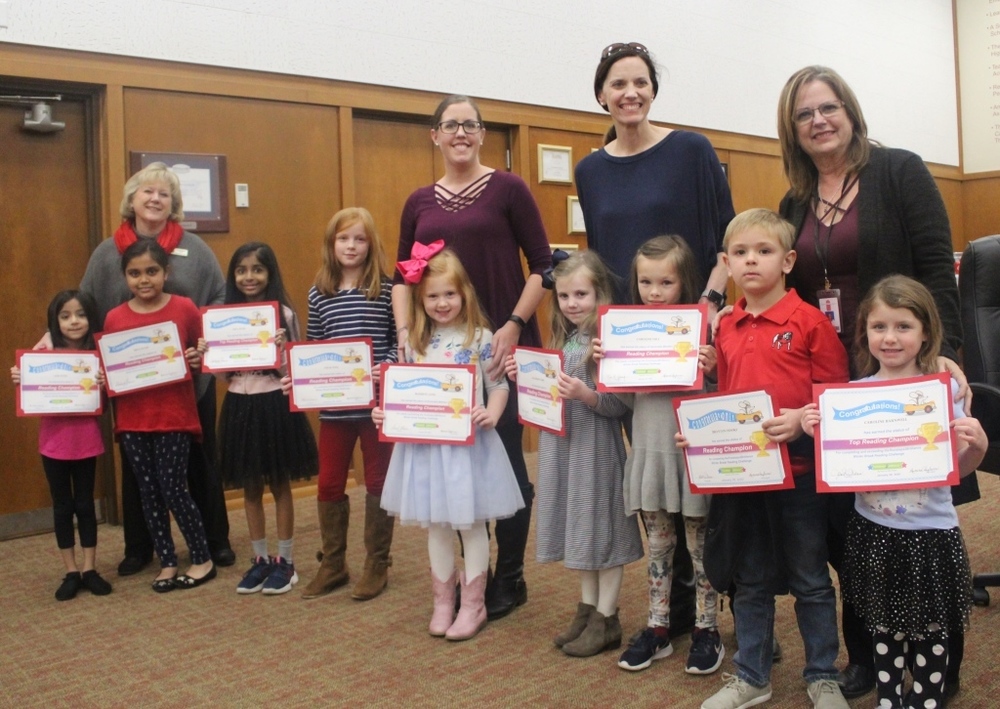 Elementary Students Take on Reading Challenge
Desiree Celaya
Thursday, January 30, 2020
Congratulations to Thomasville City Schools' Winter Break Reading Challenge Reading Champions! Between December 21 and January 4, these students took on the challenge to read for 15 minutes per day through the Footsteps 2 Brilliance program. Reading Champions were recognized at the Thomasville City Schools regular board meeting on January 28, 2020.
(Above) Jerger Elemenatry: Principal Lawana Rayburn, PreK teacher Sarah Black, 1st grade teacher Laurie Young, and kindergarten teacher Janet Owens, Eliz Patel, Riya Patel, Diya Patel, Chloe Hall, Madison Long, Katherine Gebel, Lilly Dell, Brayton Hooks, and Caroline Barnwell.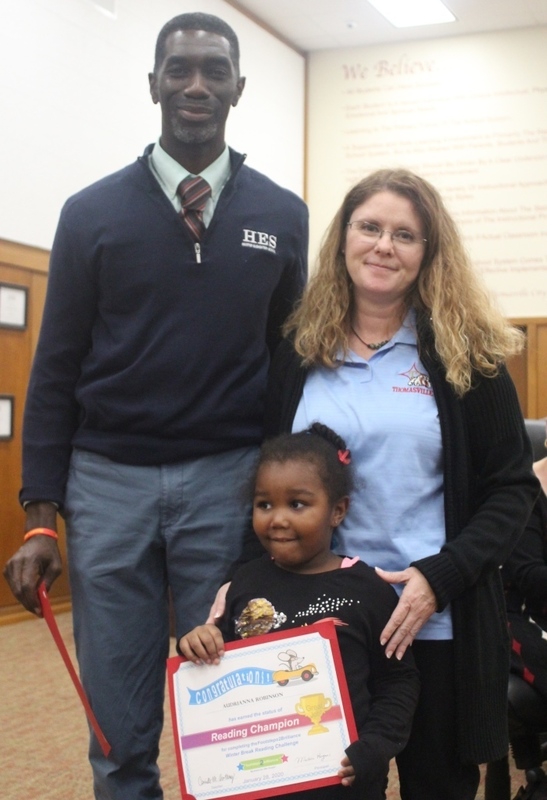 Harper Elementary: Principal Melvin Hugans, Audrianna Robinson, and PreK teacher Cammie Anthony. Not pictured Kingston Robinson.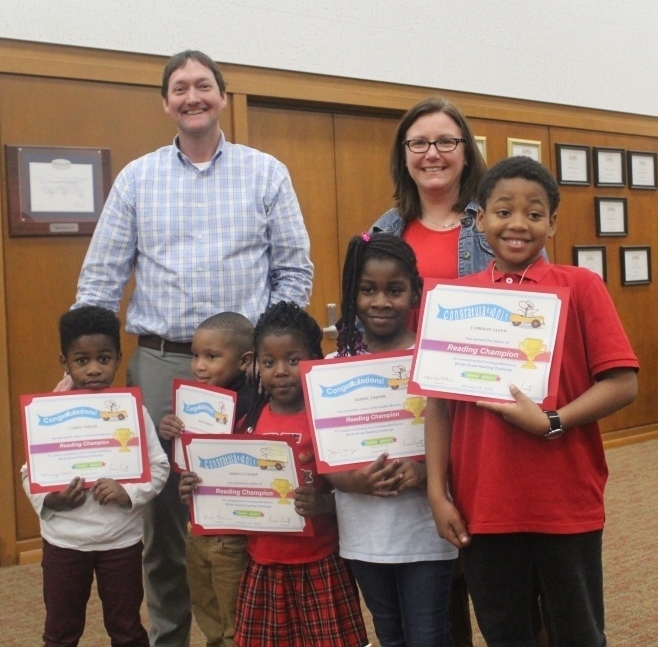 Scott Elementary: Caiden Turner, Principal Brian Beaty, Melvin Robinson, Shiimaya Sharp, Aubree Turner, 3rd grade teacher Jennifer Lester, Cameron Glenn, and Joseph Musolino (not pictured).