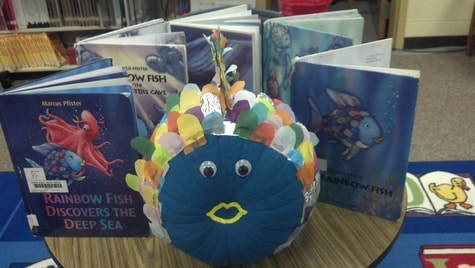 Michele Sedam--Media Specialist
sedamm@tcitys.org
(229)225-2622
My name is Michele Sedam. I am happy to assist you at Harper in the Media Center.
Please visit us for all your library needs.
Library Hours -7:30 A.M. -2:45 p.m.
Circulation
1st grade students may check out 1 book at a time. 2nd - 5th grade students may check out two books.
Schedule
Harper Elementary features an "open-access" media center. Students may visit the media center at any time -- individually, in small groups, or with their class -- to check out and return materials, to read for pleasure or information, or to research topics for reports. Instruction comes from the library media specialist and the classroom teacher, who collaborate to create lessons that incorporate Information Literacy skills with the Georgia Academic Standards. Collaboration allows the library media specialist and the classroom teacher to work together with students as they use information and technology.
Overdues and Lost Books
We do not charge overdue fines; however, students must return overdue items before new items may be checked out. Any patron [student or teacher] who loses or damages a book beyond repair will be charged the replacement costs of the book. The patron will be limited to using books only [no check outs] in the media center until the replacement fine is handled. A refund may be obtained if the lost book is returned in good condition.
Parents
You may get an account in our library and check out up to 5 books at a time. Please come in for more information.