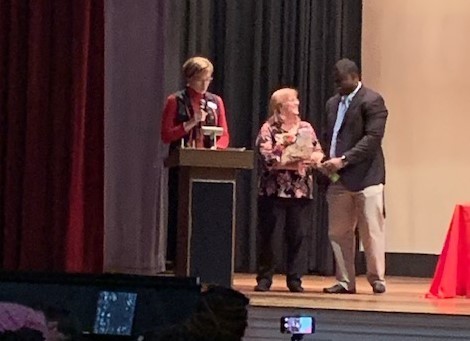 Mrs. Clinkscales Receives "Tireless Award"
Neal Ford
Wednesday, December 18, 2019
MPMS Media Specialist Darleen Clinkscales receives a well deserved "Tireless Award" from the district. Mrs. Clinkscales was nominated by Mrs. Katie McCloud for her outstanding dedication and contribution to MPMS. Congratulations, Mrs. Clinkscales. Representing the district was Mrs. Carla DuBose. Mr. Courtney, principal of MPMS presented the award to Mrs. Clinkscales.